---
Over ons
A champion of life sciences research for more than 30 years, IDT develops and manufactures nucleic acid products that support the industry. Areas of focus include academic and commercial research, agriculture, medical diagnostics, pharmaceutical development, and synthetic biology. We take pride in having the highest standards of quality, technical expertise, and personalized customer service. The versatility of our portfolio provides critical tools that help address global sustainability issues, such as biodiversity, global food security, bioremediation, and biofuels.
IDT is the leading manufacturer of custom oligonucleotides and proprietary technologies for genomics applications. Our work is complex and cutting-edge, and our team members are curious, creative thinkers who understand that good data drives smart decisions. At IDT, we realize that although science may be uniform, people are unique. We promote a culture where engaged people are motivated and have opportunities to achieve their full potential, as part of one global team.
IDT is proud to work alongside a community of nine fellow Danaher Life Sciences companies. Together, we're pioneering the future of science and medicine, developing products that enable researchers in the fight to save lives.
Bij Integrated DNA Technologies zijn de volgende 2 vacatures beschikbaar:
Bachelor, Universitair / Master
0 - 40 uur
3 dagen geleden
Belgie remote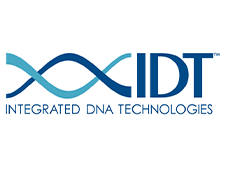 Bachelor
0 - 40 uur
3 dagen geleden