---
Over ons
CHG-MERIDIAN, with its group headquarters in Germany, is one of the world's leading non-captive providers of technology management solutions in the area of information technologies and telecommunications, industrial and healthcare equipment.
CHG-MERIDIAN's global presence guarantees one-stop, swift, and systematic business processes worldwide. Currently the Group operates in 28 countries and is expanding and growing rapidly. In 2020 the company realized an annual lease production of over 1,758 million €. The group is further diversifying its service offering and its ambitious plan is to profitably grow to a lease production of 2 billion €. As an international oriented company we offer a number of future international career opportunities should this be of interest to our young professionals.
CHG-MERIDIAN Belux NV is part of the geographical Western European region and has its headquarters in the larger Brussels region (Grimbergen). It serves a large number of high level public, industry and healthcare customers in Belgium and offers cross-border leasing solutions to Luxembourg.
Eager to be a part of an international, successful and steadily growing organisation?
Then we might have the right challenge for you!
Start Your Career at CHG-MERIDIAN BELUX
Start your career at CHG-MERIDIAN! - Bing video
Bij CHG-MERIDIAN Belux NV zijn de volgende 2 vacatures beschikbaar:
Grimbergen Strombeek-Bever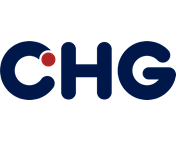 Bachelor, Universitair / Master
32 - 40 uur
24 dagen geleden
Grimbergen Strombeek-Bever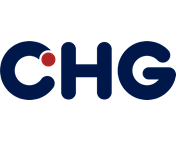 Bachelor, Universitair / Master
32 - 40 uur
52 dagen geleden