Taken en verantwoordelijkheden
Engine Hardware & Design is responsible for the development of new engine hardware concepts and maintaining the in-production engine families.

DAF Trucks is a manufacturing company. DAF products are sold and serviced throughout Europe, the Middle East, Africa, South America, Australia, New Zealand and Asia. DAF occupies a leading position in the European truck market. DAF headquarters, main plants and development center are based in Eindhoven (The Netherlands).
The department Engine Hardware & Design is responsible for the development of new engine hardware concepts and maintaining the in-production engine families. The CAE (computer aided engineering) group has an open position for a trainee.
CFD (computational fluid dynamics) simulations are performed to improve the design of the engine (using STAR-CCM+ package) in the CAE-Engine department. PACCAR engines are using a water pump and a turbocharger. These devices have always been difficult to model in CFD because of the rotating parts, the cavitation or the compression they can generate and the heat transfer.

These components are essential for good fuel consumption and engine performance. New modelling tools are now available which makes the integration of these two components in the whole engine model possible and can result in a better design.

The goal of this project is get dynamic models of the water pump and of the turbocharger. The candidate will start by reviewing the literature available on this topic. The candidate will to build and validate the CFD models against literature and test results. Several aspects will be investigated: rotating/sliding modelling, turbulence models, mesh, local compressibility effects, heat transfer, cavitation etc.
Geboden wordt
A view behind the scenes at a large international corporation;
You will get a lot of freedom and responsibility. We are open to your initiatives and depending on the assignment you see your results back in the workplace;
An experienced coach and supervisor who can teach you a lot and is willing to help you with your assignment;
After your graduation, you will have the opportunity to start your career at DAF;
An internship wage of € 450,- (WO) per month on full-time base
A travel allowance, if you don't have a student travel product (provided by the Dutch government);
A housing allowance, if you temporarily rent a room near DAF.
Each intern will have the opportunity to participate at the Student Event. During this event you will meet other interns and find out more about DAF/PACCAR!
Would you like to know more about the experiences of other students? Here you can read stories of our former interns.
Profiel kandidaat
We are looking for an independent trainee with a solid background in fluid dynamics and heat transfer and with experience in CFD simulations. Knowledge on (diesel) engine is appreciated.? Required is a master in applied physics, mechanical engineering, automotive engineering or aerospace engineering Fluent English is mandatory. Please keep in mind that we can only consider students (who are enrolled at a school during the whole internship period) for our internships and graduation assignments. Due to current COVID-19 pandemics this internship might be done partially remotely and partially at DAF Eindhoven.
Meer informatie
Please upload your resume and motivation below. For more information you can contact Yassmine Boussihmed (Intern Campus Recruitment) on phone number 040-2142616


Solliciteren kost slechts enkele minuten.
Hier ga je werken: DAF Trucks NV
---
Drive your career, join DAF!
 
Bedrijfsinformatie:
Werken bij DAF betekent werken bij één van Europa' s meest succesvolle truckproducenten. Achter DAF staan 8.000 trotse medewerkers, mensen die zich elke dag inzetten voor een perfect productprogramma en een groeiend marktaandeel.

Bij DAF werk je in een inspirerende en uitdagende werkomgeving waarin veiligheid voorop staat. Je kiest niet alleen voor een f...
Ik wil meer weten over DAF Trucks NV
x
Indruk maken tijdens je sollicitatiegesprek om sneller die job te krijgen?
Anderen bekeken ook
Eindhoven (0 km)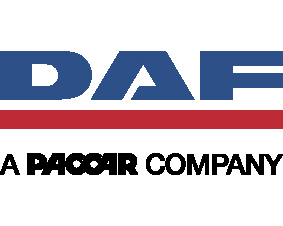 Bachelor, Universitair / Master
0 - 40 uur
2 dagen geleden
Eindhoven - Nederland (0 km)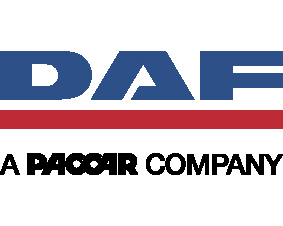 Universitair / Master
0 - 40 uur
58 dagen geleden