Taken en verantwoordelijkheden
De organisatie
Working at Plasma Industries means working in a dynamic environment in which a flexible attitude is fundamental to success. This brings extra challenges but also new possibilities! As a potential candidate (m/f/x), you must be able to adapt to this changing context, do your bit for the success of the company and be able to communicate this to the parties involved and colleagues.
In collaboration with the project engineer, you will be responsible, as a Technical Draughtsman, for the elaboration and drawing up of diagrams, layouts, zoning plans (ATEX), working drawings, circuit diagrams, plans, piping designs, 3D designs and P&IDs for (parts of) new and existing production installations, buildings, the electricity grid, sanitary facilities, HVAC and utilities. Based on your professional expertise, you can offer support to other departments within the company.
De functie
Develop and implement a vision and an approved plan for different categories:
Centralising, updating and standardising schedules, working drawings, plans, piping designs and P&IDs;
Register and record existing situations, and check existing diagrams, working drawings, plans, piping designs and P&IDs;
Develop design proposals for project engineers (2D and 3D);
Work out technical schedules and define detailed technical proposals, including proposals for changes to work, isometric and planning drawings, taking into account company, quality (GMP) and safety regulations;
draw up material lists; – carry out 2D and 3D modelling;
Draw up new (partial) plans on the basis of sketches received from project and process engineers, among others;
Discuss the developments, details and choices made with employees from other departments;
Act as internal and external contact person for passing on schematics, working drawings, plans, piping designs and P&IDs;
Performing various support activities: o Providing expert support and participating in projects in your specific field of expertise; o Drawing up and maintaining equipment lists;
Geboden wordt
Plasma Industries is part of an international biopharmaceutical group that offers great long-term career prospects and actively invests in on-the-job training. At Plasma Industries you will receive a competitive salary, group and hospitalisation insurance, and meal and eco vouchers. In addition, you can make use of the Flex Reward Plan. This flexible remuneration system gives you the opportunity to build up a budget via your personal salary package. You are free to choose from a number of benefits that Plasma Industries offers once a year. In addition, we have set up an interesting holiday scheme with more holidays than the legal minimum. We attach great importance to mutual respect and diversity is our strength. For everyone at Plasma Industries Belgium, from operator to CEO, commitment means: taking the initiative yourself. We expect every colleague to be committed to the annual objectives that lead our company to new challenges and to success.
Profiel kandidaat
You have at least a bachelor's degree or are equivalent through experience.
– Extensive knowledge of AutoCAD, Plant-3D and Navisworks;
– Knowledge of Autodesk applications Inventor/AutoCAD MEP (& Revit);
– Familiar with the MS Office package;
– Knowledge of EPLAN is a plus;
– Thorough knowledge of existing standards within construction, mechanical, piping;
– Knowledge of HVAC and/or electricity is an asset;
– Thorough knowledge of ASME BPE, DIN and ANSI;
– Ability to work autonomously and communicate efficiently;
– Strong administrative skills;
– Accurate;
Meer informatie
Does the position appeal to you? Then contact us quickly. We will certainly take the necessary time to go through your CV and cover letter so that we can plan a follow-up appointment as soon as possible. Your details will be treated with the greatest discretion.
Meer informatie
Ilke Van Reeth
+32 3 443 04 85
ilke@rialtorecruitment.eu
Synoniemen jobtitel
technical designer, farma


Solliciteren kost slechts enkele minuten.
Hier ga je werken: Rialto Recruitment
---
Rialto Executive Search is sinds 2016 onze nieuwe naam, gespecialiseerd in de zoektocht naar hoger opgeleide profielen (technisch, commercieel, management). De voorbije jaren werd er ook sterk ingezet op de zoektocht naar ervaren managers om deel uit te maken van Raden van Advies en Raden van Bestuur.
Ontstaan in 2001 als Atlantae Executive Search, en sinds de overname van Egeminplus in 2016, profileren wij ons onder deze nieuwe naam. Symboli...
Ik wil meer weten over Rialto Recruitment
x
Met deze sollicitatietips word jij WEL aangenomen
Anderen bekeken ook
Antwerpen (35 km)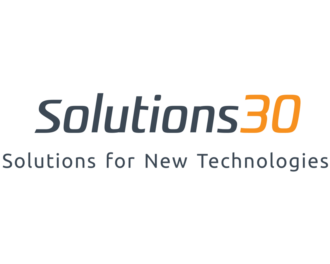 Hoger Secundair, Bachelor
40 uur
52 dagen geleden