Taken en verantwoordelijkheden
Job description
Imagine finding yourself at the heart of an industry-shaper, a market-leading ICT-company with a stunning portfolio of products and services. Did you know that this company, in Belgium, puts over 1500 experts at work to help clients accelerate their projects ? These experts are the ambassadors of our ambition to build deeper relationship with partnering clients. That is why professional sourcing services require a dedicated approach led by people who value the specifics of talent-centric business in a technological environment. People like you ?
Would you enjoy building this practice with us?
As talent sales solution consultant you:
Operate at the crossroads of technology, clients and talent, but with a genuine passion for helping our both clients and experts thrive in shaping valuable talent based solutions.
Are not into transactions, you build relations. You turn assignments into teams, teams into projects, projects to managed services. You see a bigger picture behind an assignment.
Understand that talent is an enabler for business value, not a cost. You have what it takes to build, defend and live that narrative. You help us build the reputation of Inetum's talent pools as a certified source of value !
Have the empathy and acumen to find the right fit between our employees and the client's needs, achieving a triple win for Inetum, its clients and its experts.
Know talent is scarce. Sometimes it needs to be built, sometimes it must be attracted as an employee or as a freelancer. You navigate that open ecosystem with confidence.
Within the sales organization, you'll be part of the trailblazers, the storytellers, those who are at the forefront in shaping client demand where the territory is still uncharted. The talent sales solution consultant develops talent-based opportunities into programmes, making every stakeholder aware of the full potential business value that lies embedded in bundling talent with technology, in interconnecting talent with talent.
Your Profile
To become a part of our sales team you:
Should have a first experience in selling services or talent within a technology-centric environment. You find energy in seeing opportunity in every new context.
Genuinely see our expert on assignment as a key enabler to build relations, to build business, as a key enabler to have a value-conversation with the client, demonstrating an ROI that makes the cost of the resource in itself a no-brainer.
Should have an entrepreneurial spirit to tread uncharted territory whilst realizing that in a company like ours, collaboration and communication are vital to guarantee an end to end fulfillment of the promises we make to our clients.
Are a trusted advisor, taking ownership, assuming accountability, lending a hand upstream and downstream from where we start as an individual to make the client relationship work.
Show strong networking capabilities and are passionate about making contacts.
You speak Dutch, French and English

Our offer
The opportunity to have a meaningful job where you can make a difference.
The chance to continuously evolve as a professional, coupled with a variety of training opportunities.
Relevant career opportunities to get you where you want to be, with the IT knowledge you need.
Inetum-Realdolmen wants you to find a balance between work and private life by offering flexible hours, satellite offices, home working and an informal no-nonsense environment.
32 days of annual leave, because life isn't all about working.
Forget about the miles: we provide you with a company car and a national fuel card.
Group insurance and hospitalization insurance, because we care about you.
And of course, we also offer a competitive gross salary!
Interested? Questions? Recommendations? For more information, contact your recruiter Evelyn directly via evelyn.ulens@inetum-realdolmen.world or by phone: +32 2 801 43 42


Solliciteren kost slechts enkele minuten.
Hier ga je werken: Inetum-Realdolmen
Inetum-Realdolmen, part of the international Inetum Group, helps its more than 800 customers find their way in the post-digital transformation era with approximately 1,950 specialist employees in Belgium and 27,000 colleagues worldwide. Our ambition is to be the trusted technology expert and preferred business partner that helps organizations get the most out of their Positive Digital Flow. We guide our customers worldwide and locally, with digit...
Ik wil meer weten over Inetum-Realdolmen
I've been working at Inetum-Realdolmen since September 2010. I work within the Microsoft Community, which host more than 140 consultants. I'm also responsible for the acADDemICT programme within the Microsoft Competence Centre.
Alexander Reynaert
Technical Lead & Software Architect
Job alert maken
Maak een job alert voor 'sales consultant'
en ontvang dagelijks vergelijkbare vacacatures per mail
Anderen bekeken ook
Lager secundair, Hoger Secundair, Bachelor, Universitair / Master
32 - 40 uur
9 dagen geleden
Brussels (12 km)

Bachelor, Universitair / Master
0 - 40 uur
22 dagen geleden
Heel Belgie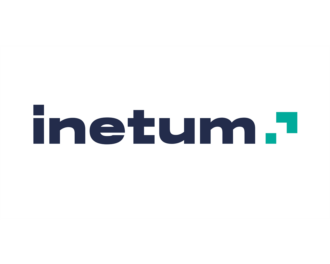 Lager secundair, Hoger Secundair, Bachelor, Universitair / Master
32 - 40 uur
29 dagen geleden
Heel Belgie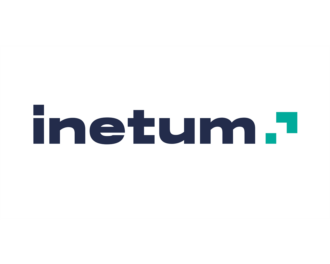 Lager secundair, Hoger Secundair, Bachelor, Universitair / Master
32 - 40 uur
29 dagen geleden
Heel Belgie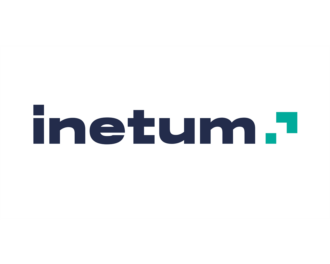 Lager secundair, Hoger Secundair, Bachelor, Universitair / Master
32 - 40 uur
29 dagen geleden