Wij bieden
Werken vanuit huis mogelijk
Waarom onze organisatie
Je krijgt bij ons werkzekerheid, ontwikkelingsmogelijkheden en een aantrekkelijk verloningspakket.
Samsonite hecht veel belang aan duurzaamheid, met o.a. een focus op onze planeet en onze mensen.
Taken en verantwoordelijkheden
We are currently looking for a hands-on sustainability coordinator to support our European Sustainability Team in reaching its targets. Samsonite has the ambition to become the most sustainable lifestyle bag & luggage company in the world. In this role, you will coordinate & support key sustainability projects in Europe that are going beyond the product.
In this role, you become part of the Product Development & Innovation Team located in Oudenaarde, but will work closely together with all departments in Europe. You'll report to the VP Research Innovation & Development.
The ideal candidate will:
Closely follow up key sustainability projects that go beyond the product.

Packaging – supporting in drafting a sustainable packaging strategy with clear guidelines – aligned with EU regulations & plastic tax.

Packaging – re-thinking our packaging from scratch including material selection, new designs, setting up partnerships.

Certifications – researching best in class eco-certifications that can be European, but preferably globally applied. Collect certifications requests from the different countries – wholesale/retailers. Set-up pilot programs for certification of key collections.

FAQ list for sustainability – collect all questionnaires coming from different countries – wholesale / retailers and draft a FAQ list with standardized answers for the countries to support them in answering in a consistent way on a European level.

Support the European Sustainability Committee in organizing meetings, drafting agenda & sending out meeting minutes.

Collect small sustainability actions in all departments.
Geboden wordt
You will become part of an international group, which is performing strongly and is a global leader in its field.
Samsonite is offering you an attractive remuneration package, in accordance with your experience and profile, and the opportunity to develop your skills in a truly international context that is in constant development.
Profiel kandidaat
Applicants should ideally:
Have a degree in sustainability management or similar.

Have a passion for sustainability in its different aspects – going from product to packaging, logistics, take back, recycling, design for disassembly, ecosystems, etc.

Be a strong team player.

Have a hands-on mentality to getting things done.

Be pro-active and show strong problem-solving skills.

Enjoy working together with different departments.

Be methodical, logical and detail oriented.

Possess excellent interpersonal and communication skills.

Demonstrate the ability to handle multiple projects and adapt to changing priorities.

Have an excellent command of English.
Meer informatie
Voor meer informatie bekijk onze bedrijfspagina (klik op ons logo bovenaan de vacature).

Solliciteren?
Solliciteer direct via bovenstaande button.


Acquisitie naar aanleiding van deze vacature wordt niet op prijs gesteld.
Synoniemen jobtitel
sustainability
What I like about my job as a designer at Samsonite, especially for American Tourister, is that we can work on every type of project from beginning to the end. Final you can see a product on the market, which is really grateful and interesting to see.
Onze arbeidsvoorwaarden
Werken vanuit huis mogelijk
Onze waarden
Open
Openheid is een fundament van ons bedrijf.
Familiegevoel
De familiale sfeer leeft al meer dan 110 jaar in het bedrijf.
Integriteit
De Samsonite Golden Rule: "behandel andeen zoals je zelf ook graag door anderen behandeld wordt".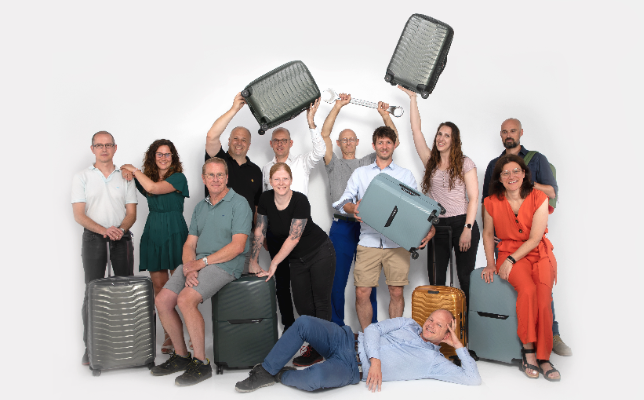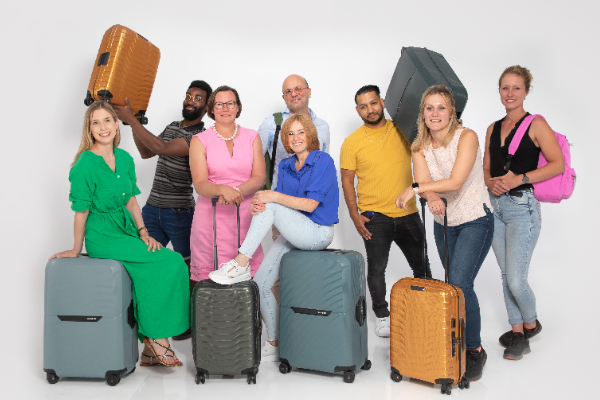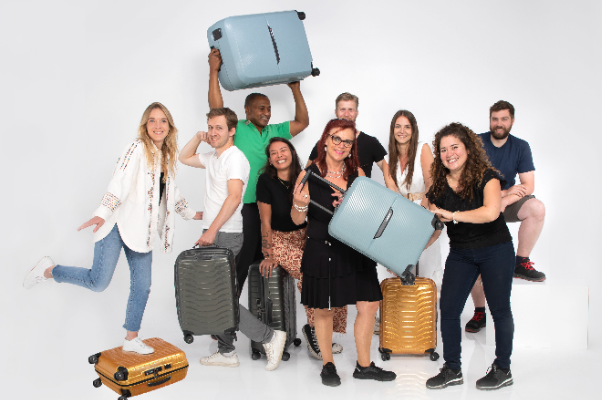 Hoe ziet je sollicitatieprocedure eruit?
Sollicitatie
Indien je interesse hebt in een vacature, solliciteer je door ons jouw CV en motivatiebrief te bezorgen.
Eerste reactie
Na de sollicitatie word je gecontacteerd met een eerste opvolging.
Eerste interview
Is er een match, dan nodigen wij je uit voor een interview met HR en de Hiring Manager.
Assessment
Afhankelijk van de functie kan er een assessment voorzien worden.
Tweede interview
Afhankelijk van de functie bestaat de mogelijkheid dat we een tweede gesprek inplannen.
Aanbod
De laatste stap is het loonvoorstel.
Aangenomen
Indien het loonvoorstel aanvaard wordt, wordt het contract opgemaakt.
Onboarding
Na het ondertekenen van het contract wordt de voorbereiding van jouw onboarding opgestart.


Solliciteren kost slechts enkele minuten.
Hier ga je werken: Samsonite Europe Nv
---
Founded in 1910, Samsonite is the world's leading luggage brand with an extensive legacy in trendsetting travel solutions. Renowned for breakthrough research, development and its commitment to innovation, Samsonite has excelled since its inception in a number of industry firsts. Samsonite offers an extensive range of travel, business, casual, kids and personal accessory products. Samsonite helps travellers journey further, with ever-lighter and s...
Ik wil meer weten over Samsonite Europe Nv