Taken en verantwoordelijkheden
Imagine finding yourself at the heart of an industry-shaper, a market-leading ICT-company with a stunning portfolio of products and services.
Would you enjoy being part of a winning team ?
Imagine joining that leading company at a pivotal moment in time, a moment where we package our offerings "as a service", a phase where we truly engage on a continuous digital consultancy journey with a fine selection of customers in the public and private sector. Would you capture that moment ?
Imagine being at the forefront of that momentum, imagine being empowered to be a trailblazer in the very early stages joining the debate with C-level partners, imagine yourself in that room, shaping the future of the business of your customer. Can you vision this ?
If you enjoy, capture and vision that momentum, we definitely need to talk !
The advisory sales is a forward-looking and enabling role. A "proactive link" between strategic customer struggles and our Inetum portfolio of technological offerings, maximizing the value of business outcomes for the customer and for Inetum RealDolmen through smart bundling, packaging and value-based selling.
Based on recent sector insights, technology understanding and fleshed out commercial and business capabilities, the advisory sales engages in visioning and storytelling. Within a wide range of customer contacts, our solution sales do vision business outcomes that customers did not dare dream of, they project business value our partners did not dare ask for.
In doing so, the advisory sales broadens the view of the customer and the view of our sales community, identifying customer needs that are not yet outspoken or detected, making every stakeholder (internal and external) aware of the potential business value that lies embedded within our full solution portfolio.
The advisory sales shows this entrepreneurship within the chosen target sectors and focus customer segments, in order to maximally contribute to and accelerate the common strategy of Inetum Belgium. At this moment we offer 3 open positions: one in security, one in digital and one in workplace.
Your profile
To become a part of our strong sales advisory team you:
Have a first experience with selling services in an IT environment is necessary.
Are an effective communicator by translating assets (technological knowledge, sector trends, …) into a narrative that puts the Inetum-vision in the hearts and minds of your audience.
Like to take responsibility over your tasks and projects but also realize that collaboration is a crucial key to obtain strong results and part of the Inetum-DNA.
Are passionate to follow the latest trends on what technology could mean for your customers' business and inspire them with it.
Show strong networking capabilities and are passionate about making contacts.
You speak Dutch, French and English.
Our offer
The opportunity to have a meaningful job where you can make a difference.
The chance to continuously evolve as a professional, coupled with a variety of training opportunities.
Relevant career opportunities to get you where you want to be, with the IT knowledge you need.
Inetum-Realdolmen wants you to find a balance between work and private life by offering flexible hours, satellite offices, home working and an informal no-nonsense environment.
32 days of annual leave, because life isn't all about working.
Forget about the miles: we provide you with a company car and a national fuel card.
Group insurance and hospitalization insurance, because we care about you.
And of course, we also offer a competitive gross salary!
Interested? Questions? For more information, contact your recruiter Evelyn directly via evelyn.ulens@inetum-realdolmen.world or +32 2 801 63 42.


Solliciteren kost slechts enkele minuten.
Hier ga je werken: Inetum-Realdolmen
Inetum-Realdolmen, part of the international Inetum Group, helps its more than 800 customers find their way in the post-digital transformation era with approximately 1,950 specialist employees in Belgium and 27,000 colleagues worldwide. Our ambition is to be the trusted technology expert and preferred business partner that helps organizations get the most out of their Positive Digital Flow. We guide our customers worldwide and locally, with digit...
Ik wil meer weten over Inetum-Realdolmen
I've been working at Inetum-Realdolmen since September 2010. I work within the Microsoft Community, which host more than 140 consultants. I'm also responsible for the acADDemICT programme within the Microsoft Competence Centre.
Alexander Reynaert
Technical Lead & Software Architect
Job alert maken
Maak een job alert voor 'Consultant'
en ontvang dagelijks vergelijkbare vacacatures per mail
Anderen bekeken ook
Lager secundair, Hoger Secundair, Bachelor, Universitair / Master
32 - 40 uur
gisteren
Antwerpen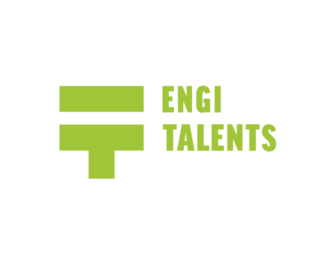 Lager secundair, Hoger Secundair, Bachelor, Universitair / Master
40 uur
2 dagen geleden
Heel Belgie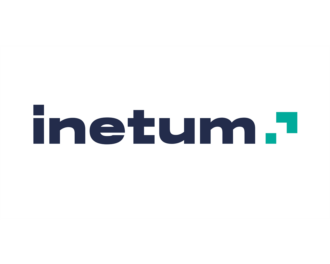 Lager secundair, Hoger Secundair, Bachelor, Universitair / Master
32 - 40 uur
4 dagen geleden
Heel Belgie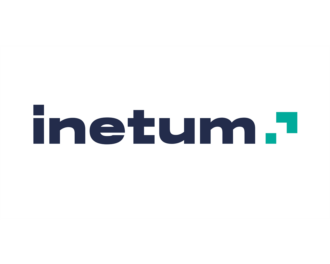 Lager secundair, Hoger Secundair, Bachelor, Universitair / Master
32 - 40 uur
4 dagen geleden
Heel Belgie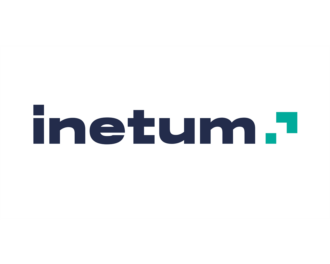 Lager secundair, Hoger Secundair, Bachelor, Universitair / Master
32 - 40 uur
4 dagen geleden