Taken en verantwoordelijkheden
Function
You have a broad in-depth knowledge of digital platforms, and you combine your technological insights and technical skills with a strong customer-oriented mindset, because you believe that customers deserve the best possible digital experience?
Then you might be the person we are looking for…
For our division Digital Experience Platforms we are looking for an experienced Solution Lead to support our business growth and customer projects in a fast changing digital landscape, where hyper-awareness, hyper-adoption and hyper-personalization define customer expectations.
Together with a cross-functional team of analysts, designers and developers you develop a clear understanding of the business needs and IT landscape. You define solid future-proof platform architecture in line with the IT strategy of organizations, and that meets the business objectives and integrates seamlessly with existing or new IT infrastructures.
As a Solution Lead we expect that you:
– Know what DXP represents, and you have experience with at least one of the leading digital experience platforms (AEM, Drupal, Liferay,… ): set up and configuration, integration with third party systems and custom development, without losing sight of the big picture, security, privacy or compliancy.
– Identify, understand and connect with customer needs to build trust and advise on most optimal solutions (win-win solutions)
– Are able to talk business and breathe IT: as solution lead you will need the combination of technical insights and business relationship building skills to develop the trust of both technical and non-technical audience
– Have knowledge of the concepts of digital experience platforms, both on out-of-the box components as on custom developed features
– See the strengths and weaknesses of the different platforms in their specific context, and are able to translate this to a non-technical audience
– Understand the importance of an optimal and personalized customer experience in an omnichannel environment, and will help organizations to evolve towards complete digital ecosystems
– Keep up with all the new trends and evolutions in the digital atmosphere and see the value on long term
– Can work autonomous, and have good communication skills, both written and oral, analytical, problem-solver, negotiation skills, project management skills
Your responsibility:
– You will be responsible for the overall architecture of the platform solution
– Understand the vision of our customers and relate to their digital needs and challenges
– Establish the best technology solutions to meet specific business needs, being the trusted advisor with an overall technical vision for platforms and mobile solutions
– Partner with sales team, work in pre-sales context, ideate on creative and innovative solutions with a strong focus on digital experience platforms
– Define future-proof platform architecture, independently execute or assign sophisticated and complex tasks.
Your profile
– At least one of the leading Digital platforms (AEM, Liferay, Drupal, Sitecore,…) and the concepts of PIM, MDM, CMS, DAM, … systems.
– EAI and application architecture (microservices, event-driven, ESB, …)
– Cloud architectures (API Gateway, Serverless, …)
– Web development background (ReactJS, Angular, …)
– Mobile technology landscape background (Ionic, ReactNative, …)
– B2C, B2B concepts
– Project management skills
– Atlassian stack
– Microsoft stack
– We speak our customer's language. That's typically Dutch or French, but as you will be working in an international environment, also English.
If that's you, come in and have a talk with us!
Our offer
– The opportunity to have a meaningful job where you can make a difference;
– The chance to continuously evolve as a professional, coupled with a variety of training opportunities;
– Relevant career opportunities to get you where you want to be, with the IT knowledge you need;
– Inetum-Realdolmen wants you to find a balance between work and private life by offering flexible hours, satellite offices and home working;
– 32 days of annual leave, because life isn't all about working;
– Forget about the miles: we provide you with a company car and a national fuel card;
– Group insurance and hospitalization insurance, because we care about you;
– And of course, we also offer a gross salary. One which is optimised from a net perspective for our employees!
Interested? Questions? Recommendations? For more information, contact your recruiterAntoine Van den Berghe directly via Antoine.VandenBerghe@inetum-realdolmen.world or+32 2 801 62 84.


Solliciteren kost slechts enkele minuten.
Hier ga je werken: Inetum-Realdolmen
Inetum-Realdolmen, part of the international Inetum Group, helps its more than 800 customers find their way in the post-digital transformation era with approximately 1,950 specialist employees in Belgium and 27,000 colleagues worldwide. Our ambition is to be the trusted technology expert and preferred business partner that helps organizations get the most out of their Positive Digital Flow. We guide our customers worldwide and locally, with digit...
Ik wil meer weten over Inetum-Realdolmen
I've been working at Inetum-Realdolmen since September 2010. I work within the Microsoft Community, which host more than 140 consultants. I'm also responsible for the acADDemICT programme within the Microsoft Competence Centre.
Alexander Reynaert
Technical Lead & Software Architect
Anderen bekeken ook
Mechelen (33 km)

Universitair / Master
0 - 40 uur
14 dagen geleden
Heel Belgie (0 km)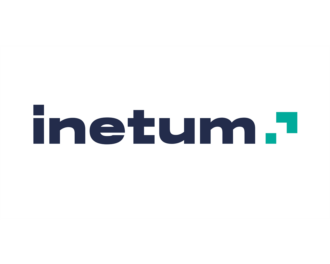 Bachelor, Universitair / Master
32 - 40 uur
nieuw
Heel Belgie (0 km)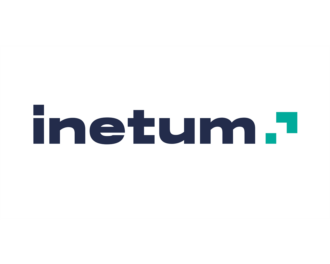 Bachelor, Universitair / Master
32 - 40 uur
nieuw
Heel Belgie (0 km)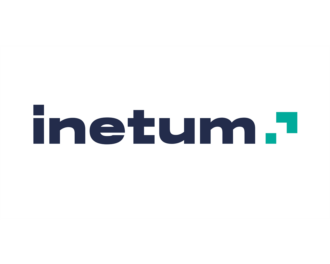 Bachelor, Universitair / Master
32 - 40 uur
nieuw
Heel Belgie (0 km)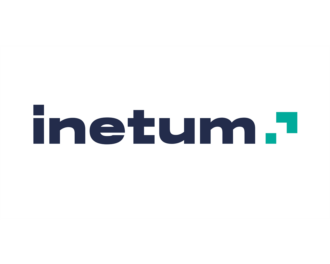 Bachelor, Universitair / Master
32 - 40 uur
nieuw