Wij vragen
Bachelor, Universitair / Master
fluent or native speaker in English + Dutch and/or French
immune to stress and able to work in a fast-paced environment
work independently as well as in a team
Wij bieden
easily accessible by public transport
Waarom onze organisatie
we are a very open-minded company with diverse cultures, which makes for a pleasant atmosphere
throughout the year, a number of events are organized
hybrid working is our way of working
Taken en verantwoordelijkheden
Together with your team, you are responsible for the operational management of the infrastructure of the clients assigned to you. You provide our clients with operational support (1st line). Helping customers with support is a normal task to start the job; the more experienced you get the more complex your task will become.
Tasks and responsibilities
As our Service Desk Engineer, your responsibilities will include:
Serve as the first point of contact for customers seeking technical assistance over the phone or email
Walk the customer through the problem-solving process
Direct unresolved issues to the 2nd line support
Provide accurate information on IT products or services
Record events and problems and their resolution in logs
Follow-up and update customer status and information
Pass on any feedback or suggestions by customers to the appropriate internal team
Ownership for the client relationship: you are recognized by the client as a business partner, from whom to seek advise
Gain experience, become an expert in your field and guide your colleagues with their complex technical questions
Be part of our 24×7 support team
Geboden wordt
Why should you join ASP?
We consider that continuous training is vital
Continuous training is key to your career success and your further growth in our organization. This includes formal training, exchanging knowledge with colleagues/customers,attending events and technologies conferences in Belgium and abroad.
Our company culture is filled with #GoodEnergy
ASP offices are open, dynamic spaces designed to foster creativity and collaboration. We host regular team events where our employees have fun. We value hard work, strong communication and the ability to approach challenges with flexibility and good humor.
Innovation drives us all
Technology is fast-moving and our strategy is to be pioneer in technologies that we select after careful analysis. Our team builds deep knowledge in the identified technologies and develops innovative products.
Small is beautiful
We are a 50 people company based in Brussels, with remote offices in Sri Lanka. We operate on a project mode or resource sharing and we focus our work on delivering successful projects and creating high client satisfaction.
We offer you
Besides a permanent contract, a competitive salary and extra-benefits, we offer you a dynamic work environment with smart colleagues in a fast-growing company and clients with exciting challenges. Our management team encourages individual growth and will give you the opportunity to be yourself and to develop yourself.
Profiel kandidaat
How do you qualify for this position?
Belgian residents only!
At ASP we are looking for motivated and energetic colleagues and not just a list of skills; however experience with the following would be ideal:
You will need the following skills:
You have a bachelor degree in IT or you have an equivalent experience
You have good communication skills in English and Dutch or French (or both)
Hands-on experience with Windows/Linux/Mac OS environments
Good understanding of computer systems, mobile devices and other tech products
Ability to diagnose and troubleshoot basic technical issues
Familiarity with remote desktop applications and help desk software
Methodical, organized and client oriented
Work in a team as well as independently
Take the client's needs into consideration and you are a good communicator
You are skilled in creating and enhancing high quality rated as-build documentation, implementation procedures and processes.
A real problem solver and you have an eye for details
Stress resistant and you are not afraid of a fast-paced environment.
Meer informatie
Does this sound like something for you? Then we would like to meet you!
To apply, please upload a brief note about yourself (formal cover letter not necessary) and your resume via the blue button above.
Synoniemen jobtitel
Servicedesk Service Helpdesk support operational support
ASP is for me the perfect place to begin my IT career, I taste several different kinds of technology and work methods. This way I can see what I liked to do most and specialize within.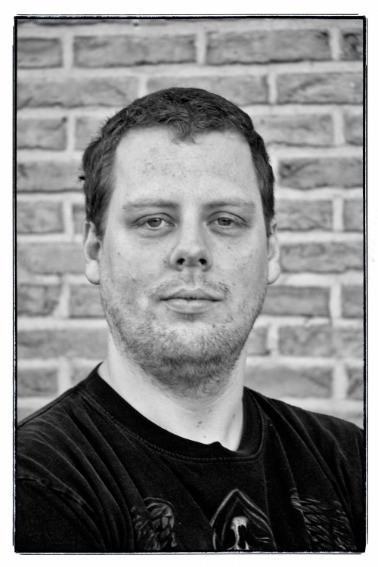 Hans Decoster
System Engineer
Onze arbeidsvoorwaarden
compensation mobile phone
easily accessible by public transport
Onze waarden
respect
Without respect, there is a no basis to build anything.
lifelong learning
ASP invests in its people by offering ongoing training.
personal development
Focus on your personal development while taking in account the company mission.
work-life balance
Allow our people to have a balanced life.
Hoe ziet je sollicitatieprocedure eruit?
First screening
First, an initial brief telephone screening occurs. Based on this screening, a second interview may be scheduled via Microsoft Teams.
Second interview
If your telephone screening was good, there will be a second online interview. After a positive second interview, a proposal will be prepared.


Solliciteren kost slechts enkele minuten.
Hier ga je werken: ASP
---
ASP is an IT Multi service provider with more than 40 employees, located in Brussels (Forest). Our customers consider us a reliable partner in the field of innovation, digital transformation and IT services and for setting up simplified business processes throughout the organization
Our certified cloud consultants are driven to help our customers simplify business processes ...
Ik wil meer weten over ASP