Taken en verantwoordelijkheden
Do you enjoy being at the centre of your organisation's activities and building bridges all around you?
If the answer is yes, Realdolmen certainly has multiple challenging projects for you!
As Service Delivery Manager, you will be in charge of the daily governance of large and complex IT Outsourcing Agreements. Your main objective is to safeguard the contractual agreements, for which you will align with many other departments internally and externally. You also play an important part in detecting/creating new opportunities for your customer, as well as internal improvements. Your customer sees you as a trusted advisor.
A few of your tasks:
Ensure good SLA & KPI results by coordinating with the Operations Teams & provide associated reporting;
Meet your customer regularly to review performance and propose improvements or new opportunities;
Monitor your budgets and margins & report accordingly, ensuring correct invoicing;
Work closely with Sales, Solution Architect and Project Manager, initiate, propose and defend new initiatives to your customer and/or internal management and involve the relevant stakeholders for implementation;
YOUR PROFILE:
Thanks to your amazing communication skills, you are able to dialogue with people from different backgrounds in all levels of an organization.You find a perfect balance between human and digital communication, in Dutch, English and French. You master the art of challenging, convincing and motivating people, and networking comes natural to you
Colleagues describe you as a driven and enthusiastic team member, with excellent time management and organizational skills. Tight deadlines are a welcome challenge to you.
You know how to establish priorities and are able to work independently, not afraid of making decisions within the area of your responsibilities
You have a Master Degree thinking level, a sound knowledge of MS Office and are a quick learner when working with new tools and applications. An ITIL Intermediate (v3) or Service Manager (v2) Certificate is preferred, a solid interest in and knowledge of the ICT industry is a must
OUR OFFER:
The opportunity to have a meaningful job where you can make a difference;
The chance to continuously evolve as a professional, coupled with a variety of training opportunities;
Relevant career opportunities to get you where you want to be, with the IT knowledge you need;
Realdolmen wants you to find a balance between work and private life by offering flexible hours, satellite offices, home working and an informal no-nonsense environment;
32 days of annual leave, because life isn't all about working;
Forget about the miles: we provide you with a company car and a national fuel card;
Group insurance and hospitalization insurance, because we care about you;
And of course, we also offer a gross salary. One which is optimised from a net perspective for our employees!
Got any questions or need to find out more before applying? Get in touch with Marie Braeckmans, our Talent Officer, at +32 2 801 55 42.
Job alert maken
Maak een job alert voor 'ITmanager' en ontvang dagelijks vergelijkbare vacatures per mail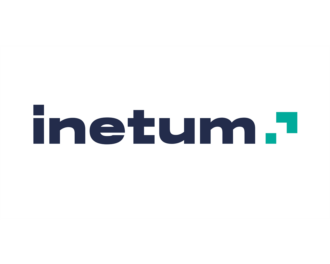 Heel Belgie
Lager secundair, Hoger Secundair, Bachelor, Universitair / Master
32 - 40 uur
gisteren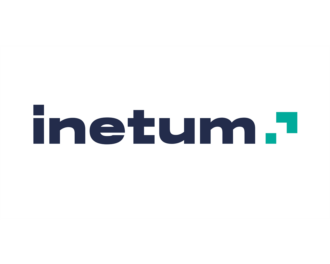 Heel Belgie
Lager secundair, Hoger Secundair, Bachelor, Universitair / Master
32 - 40 uur
gisteren
Lager secundair, Hoger Secundair, Bachelor, Universitair / Master
32 - 40 uur
gisteren
Kraainem (19 km)
Lager secundair, Hoger Secundair
0 - 32 uur
gisteren
I've been working at Inetum-Realdolmen since September 2010. I work within the Microsoft Community, which host more than 140 consultants. I'm also responsible for the acADDemICT programme within the Microsoft Competence Centre.
Alexander Reynaert
Technical Lead & Software Architect


Solliciteren kost slechts enkele minuten.
Hier ga je werken: Inetum-Realdolmen
Inetum-Realdolmen, part of the international Inetum Group, helps its more than 800 customers find their way in the post-digital transformation era with approximately 1,950 specialist employees in Belgium and 27,000 colleagues worldwide. Our ambition is to be the trusted technology expert and preferred business partner that helps organizations get the most out of their Positive Digital Flow. We guide our customers worldwide and locally, with digit...
Ik wil meer weten over Inetum-Realdolmen