Taken en verantwoordelijkheden
A challenging commercial position in which you actively contribute to the growth of a leading IT company in Belgium within an international group.
Realdolmen started its own digital transformation in 2015. We put people back at the centre of IT and help to realize the potential of people and organizations. Our "to get there, together" tagline underlines how we do it exactly: together, in dialogue with customers and employees.
In that context we are looking for a new "Experienced Solution Advisor Application Modernisation". Within that position you have one clear assignment that is allowing our organization to grow further by bringing in new business based on our offerings around DevOps, Application Modernisation, Application Maintenance solutions. You are responsible for all sales activities throughout the entire life cycle of the sales process.
YOUR FUNCTION
The Senior Solution Advisor Application Modernisation is responsible for the commercial activities of its business domain.
As a sales specialist, you will work hand-in-hand with technical pre-sales teams as an application modernisation subject matter expert to differentiate and paint the vision of Inetum-Realdolmen to our customers. You will help prospective customers understand the power of our Application Modernisation and DevOps offerings and teams, explaining our approach and agile methodologies.
The main activities in this role are creating and finding new opportunities, solution envisioning, shaping an agreement, closing deals and following up customers together with your team.
As Senior Solution Advisor you also use relationship management and your network to identify new potential customers in relation to the solutions or services in the domain of application modernisation and DevOps.
YOUR PROFILE:
As a Senior Solution Advisor Application Modernisation you ideally have the following competencies:
Proven track record of achieving sales targets, growing revenue backlog, and growing market share in the Applications, Modernization, Agile DevOps transformation, Cloud.
Technology experienced in Application Modernization, Application Services (e.g. Managed Services, Agile, DevOps).
Experienced in executive level interaction and influencing, inclusive of relationship management
Ability to qualify opportunities based on strategic company objectives, client business requirements and Realdolmen service offerings
Strong knowledge of the competitive landscape
A strong team spirit is necessary: To Get There, Together is our baseline for a good reason
As a Senior Solution Advisor Application Modernisation you ideally have the following experiences and skills:
+7 years of experience as sales in application modernisation, Devops, Cloud, Managed Services.
You have strong communication and presentation skills with the ability to articulate the benefits of Devops for both experienced business and technical decision makers
You can inspire and convince your customers. You must be skilled in creating solution strategies that map with your customers' business plan.
You can work with Executive Level Management and are able to articulate business benefits
This role covers the Belgian market so you are able to do business in Dutch, French and English.
OUR OFFER
The opportunity to have a meaningful job where you can make a difference
The chance to continuously evolve as a professional, coupled with a variety of training opportunities
Relevant career opportunities to get you where you want to be, with the IT knowledge you need
Realdolmen wants you to find a balance between work and private life by offering flexible hours, satellite offices, home working and an informal no-nonsense environment
32 days of annual leave, because life isn't all about working
Forget about the miles: we provide you with a company car and a national fuel card
Group insurance and hospitalization insurance, because we care about you
And of course, we also offer a gross salary with an attractive bonus scheme
Interested? Questions? Recommendations? For more information, contact our recruiter Charline Vanbesien directly via mail charline.vanbesien@realdolmen.com or phone: +32 2 801 59 90.
Meer informatie
Voor meer informatie bekijk onze bedrijfspagina (klik op ons logo bovenaan de vacature).

Solliciteren?
Solliciteer direct via onderstaande button.
Acquisitie naar aanleiding van deze vacature wordt niet op prijs gesteld.


Solliciteren kost slechts enkele minuten.
Hier ga je werken: Inetum-Realdolmen
Inetum-Realdolmen, with approximately 2,000 highly qualified employees, provides strategic, tactical and operational ICT solutions for over 1,000 customers throughout the Benelux. In every cooperation, Inetum-Realdolmen realizes the potential of people and organizations and strives to keep ICT human. We are driven by technological innovation, but we advance at the speed of your ambition, results-focused and managing fundamental change. Our compan...
Ik wil meer weten over Inetum-Realdolmen
I've been working at Inetum-Realdolmen since September 2010. I work within the Microsoft Community, which host more than 140 consultants. I'm also responsible for the acADDemICT programme within the Microsoft Competence Centre.
Alexander Reynaert
Technical Lead & Software Architect
Anderen bekeken ook
Heel Belgie (0 km)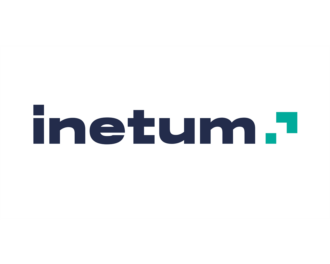 Lager secundair, Hoger Secundair, Bachelor, Universitair / Master
32 - 40 uur
gisteren
Heel Belgie (12 km)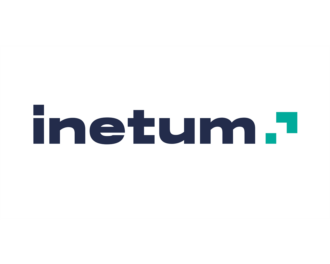 Lager secundair, Hoger Secundair, Bachelor, Universitair / Master
32 - 40 uur
gisteren
Heel Belgie (0 km)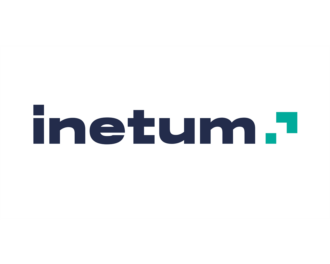 Lager secundair, Hoger Secundair, Bachelor, Universitair / Master
32 - 40 uur
gisteren
Heel Belgie (0 km)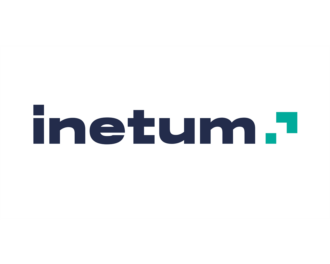 Lager secundair, Hoger Secundair, Bachelor, Universitair / Master
32 - 40 uur
gisteren
Heel Belgie (0 km)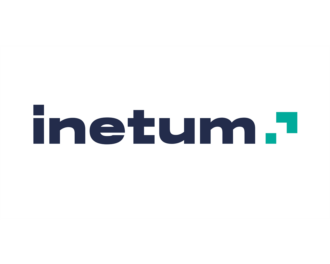 Lager secundair, Hoger Secundair, Bachelor, Universitair / Master
32 - 40 uur
gisteren