Taken en verantwoordelijkheden
Department Info
In The Netherlands, after the integration of Quirem Medical in the Terumo Group in 2019, we have over 50 associates. Over 40 of us work in our site in Deventer, dedicated to the Therapeutic Interventional Oncology (TIO) product portfolio (Production, R&D, Clinical & Medical, QA, RA, Supply Chain and Support Services). In addition, we have several colleagues in sales, representing all Terumo products in The Netherlands as part of the Benelux sales organisation
Job Summary
Supporting QA&RA manager in driving Quality & Regulatory compliance while aligning overall organization to meet business needs & objectives
Maintaining Technical dossiers - including preparing necessary documentation - for all Quirem Medical's products
Monitoring regulatory developments and assessing business impact with the Function Requirements: (education, experience, competences, etc.)
Leading/supporting initiatives to improve the quality and manufacturing efficiency of Quirem products.
Job Responsibilities
Coordinate the preparation of an up-to-date Technical Dossier, Design History File, in accordance with the relevant regulatory requirements and standards for relevant jurisdictions (e.g. EU, USA, Canada) for all TIO's products.
Contribute to the QA&RA strategy related with a global marketing strategy of the TIO / Quirem Medical products, including defining the relevant regulatory frameworks and the product registration and technical documentation requirements.
Maintain up-to-date QMS-documentation under responsibility of the QA/RA department. Proposes and implements optimizations where possible. Makes sure, procedural interactions within the QMS are identified and maintained in accordance.
Coordinate – multidisciplinary and regional or global – projects to maintain or obtain regulatory approval or compliancy, in accordance with the business needs in countries or regions where TIO / Quirem Medical's products are or will be marketed.
Actively support the QA&RA manager in:
-Ensuring that the business remains compliant with local, federal and global quality system regulations applicable to the products manufactured, sourced by, distributed and installed or serviced by Quirem,
-Advising on Quality & Regulatory standards applicable to the business being served,
-Preparing GAP-assessments relevant for Quirem Medical's business, resulting from new or changed Rules & Regulations or Standards,
-Coordinating, and executing GAP-closure projects/activities and changing existing or implement new procedures where required, consecutively,
-Resolving customer or supplier inquiries related with product quality- or regulatory affairs related matters.

Act as a senior expert in the Quality & Regulatory function by actively supporting the development of Quality systems
Maintain/prepare a training program and executes internal trainings
Review batch documentation and release intermediate and final products.
Ensure the proper implementation of and oversee CAPA (Corrective and Preventative Actions), validations, inspections, document control, regulatory affairs, and problem resolution, acting as an advisor. Maintains an effective CAPA process and CAPA e-platform.
Coordinate and communicate in accordance and where needed, in response to customer complaints or in cases of serious incidents (including vigilance or field safety corrections related responsibilities).
Review & approve product documentation (including labeling) and product marketing literature for regulatory compliance and claims support.
Interface with external Quality Auditors and Regulatory Agencies during on-site audits and their follow-up. .
Geboden wordt
We offer a very challenging role within this pioneering division of Terumo. You play an active role to launch our products on a global level, and as such give patients access to our technology to improve the quality of their lives.
You can count on a competitive salary and extra benefits, coaching by your manager and colleagues, and access to a vast amount of training content to develop yourself in a professional way.

We have a Hybrid way of working: we expect you one to two times per week in the office, the rest can be performed from home. Candidates living in other EU countries can be supported for a move to The Netherlands. Remote working is possible, if you are flexible to come to the Netherlands 1 week per quarter.
Profiel kandidaat
You have a BSc/MSc degree or higher in science, engineering, medicine with 5+ years of relevant experience in medical device and 4+ years in regulatory affairs or QA&RA, including QMS Or 5+ years in pharma/biotechnology in a QA&RA function and 4+ years of relevant experience in medical device regulatory affairs, including QMS.
You have an in-depth knowledge of medical devices regulatory frameworks, considering:
US FDA CFR and Health Canada regulations and applicable standards such as ISO 13485:2016, ISO 14971:2019 or other applicable global regulatory frameworks and standards
Medical Devices Software product development and technical dossiers. Knowledge of relevant medical device software standards including IEC62304
Medical Devices (class III, active implantable) in the EEA (incl. MDR, AIMDD, MDD).
Extent project management experience. Working in multidisciplinary and international teams.
Besides these technical skills, you have e???xcellent interpersonal skills and communication skills, written and oral, in English plus another European language.
You are motivated and accurate. Striving for optimal quality in own work and that of others. Demonstrates ownership and curiosity and continuously looking for improvement without losing practicality out of sight. Likes organizing and providing structure. Hands-on. Flexible whenever the 'dynamics' of the job ask for it.
Job alert maken
Maak een job alert voor 'kwaliteitscontroleur' en ontvang dagelijks vergelijkbare vacatures per mail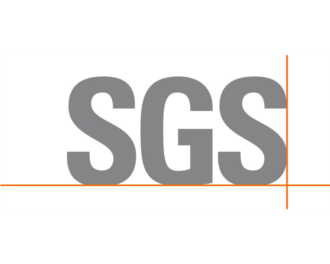 Antwerpen Melsele Mechelen Olen Zelzate
Universitair / Master
32 - 40 uur
9 dagen geleden
When I joined Terumo, I instantly felt the great atmosphere here. You can ask anything, and there is a lot of support from all colleagues. I also feel that continuous learning is promoted throughout the company. I know I will learn a lot here.
Niels Verheyen
Product Engineer


Solliciteren kost slechts enkele minuten.
Hier ga je werken: Terumo Europe NV
At Terumo, we enhance lifesaving medical technologies for the benefit of society. Are you eager to contribute to people's health and patients' wellbeing? We'll challenge you to become a master in your field of expertise. You can invest your talents in balance with your personal aspirations - live and work in harmony. Built on our Japanese origins; we are driven by respect, ownership and continuous improvement. It is at the heart of everything we ...
Ik wil meer weten over Terumo Europe NV