Taken en verantwoordelijkheden
Function
As a Senior Architect, you are a reference in your field and carry out pre-sales and consultancy activities for our clients.
Your main role is to:
Deliver consultancy individually or in a leadership role in a project team in your field of activity, with a strong business affinity: Microsoft 365
Orchestrating and participating in the writing of offers in your field of activity

Summarize the request or specifications
Define the solution corresponding to the customer's request
Assess the required workloads
Define the tasks to be performed (WBS)
Respecting the existing Bid Management process
Work in good collaboration with the Bid Coordinator and the Bid Office.
Work in good collaboration with possible partners and subcontractors involved in the bid.
To liaise with the other Realdolmen entities involved in the Offer.

Supporting our sales forces in promoting M365 solutions

Identify and frame M365 ecosystem solutions with our customers
Analyze the necessary integration between these solutions and the existing one.
Ensuring contact with the client in the context of these solutions
Your secondary role is to :
Participate in the active sharing of knowledge with your colleagues in your field of activity
Training sessions
Sharing sessions
Use of internal collaboration tools
Documentation of good practices, references, use cases, reports of good implementation
Profile
You have following knowledge and skills :
In-depth functional knowledge of the Microsoft 365 ecosystem
Minimum 5 years' experience in ICT
Minimum 3 years' experience in this field of activity
A Microsoft certification on these products is a plus
Knowledge of Dynamics 365 products is a plus
Knowledge of the underlying infrastructure elements is a plus
Knowledge of the development technologies used in M365 is a plus.
You are fluent in French and English, Dutch is a plus.
Excellent verbal and written communication
Great independence and vision "Solution" and not "Products".
Your main qualities:
You don't let yourself be quickly disconcerted, even by stressful situations.
You make it a point of honor to meet deadlines.
You challenge the tasks assigned to you in order to identify the risks and the solutions to be applied.
You have no difficulty working independently.
You dare to take responsibility and do so.
You don't wait for orders, but roll up your sleeves.
You are structured, precise and know how to organize your time optimally.
Our offer
The opportunity to have a meaningful job where you can make a difference;
The chance to continuously evolve as a professional, coupled with a variety of training opportunities and certifications;
Relevant career opportunities to get you where you want to be, with the IT knowledge you need;
Realdolmen wants you to find a balance between work and private life by offering flexible hours, satellite offices and home working;
32 days of annual leave, because life isn't all about working;
Forget about the miles: we provide you with a company car and a national fuel card;
Group insurance and hospitalization insurance, because we care about you;
We offer a gross salary which is optimised from a net perspective for our employees!;
And of course you work for a certified Top Employer!
Got any questions or need to find out more before applying? Get in touch with Guillaume Marit, our Talent Officer.
Job alert maken
Maak een job alert voor 'ICTarchitect' en ontvang dagelijks vergelijkbare vacatures per mail
Elsene (12 km)
Lager secundair, Hoger Secundair, Bachelor, Universitair / Master
0 - 40 uur
55 dagen geleden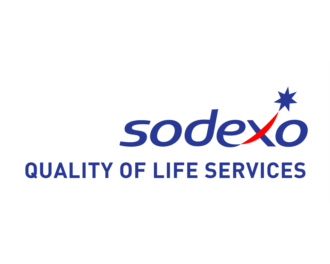 Ixelles (12 km)
Lager secundair, Hoger Secundair, Bachelor, Universitair / Master
0 - 40 uur
55 dagen geleden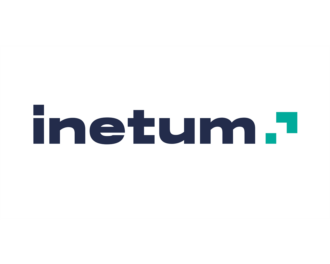 Heel Belgie
Lager secundair, Hoger Secundair, Bachelor, Universitair / Master
32 - 40 uur
6 dagen geleden
Lager secundair, Hoger Secundair, Bachelor, Universitair / Master
32 - 40 uur
6 dagen geleden
I've been working at Inetum-Realdolmen since September 2010. I work within the Microsoft Community, which host more than 140 consultants. I'm also responsible for the acADDemICT programme within the Microsoft Competence Centre.
Alexander Reynaert
Technical Lead & Software Architect


Solliciteren kost slechts enkele minuten.
Hier ga je werken: Inetum-Realdolmen
Inetum-Realdolmen, part of the international Inetum Group, helps its more than 800 customers find their way in the post-digital transformation era with approximately 1,950 specialist employees in Belgium and 27,000 colleagues worldwide. Our ambition is to be the trusted technology expert and preferred business partner that helps organizations get the most out of their Positive Digital Flow. We guide our customers worldwide and locally, with digit...
Ik wil meer weten over Inetum-Realdolmen