Taken en verantwoordelijkheden
Company Description


The Bosch Group is familiar to you, isn't it? No? Know that we have progressive operations in automotive materials, automation technology, packaging machines, power tools, thermal technology, household appliances, security technology, etc. In 2021, we had a sales figure of approx. 78,8 billion EUR. Will you become a colleague of our approx. 401.300 employees? Then you will soon belong to one of the largest industrial companies in the world.
We will combine your strengths with ours. This strengthens our strongest assets, namely future-oriented thinking and working, delivering sound quality and offering knowledge of products and services.
Our division Power Tools is growing in robotics.  They are developing innovative, useful, and exciting products and solutions to enhance quality of life, providing more convenience for the user and increased productivity.We want you to join our team in Leuven, Belgium to help developing it! Given our strong growth and new product developments, we can offer you an exciting career path and a challenging environment, alongside experienced team members. And last but not least, we believe building robots is (and should be) fun!
Job Description
We are looking for a Senior DevOps Engineer for Embedded SW to join our Indego autonomous lawnmower development family.  We are from Bosch, things here are 'Invented for life' - Indego specializes in reshaping the future of Home and Garden. We do that by implementing the best possible features to the market making our products more capable on each release.
We can only do that by working together and combining our knowledge with state-of-the-art technology to give super-powers to our mowers.
As senior DevOps engineer, we hope you join us in fighting off our mower demons by making our daily operations run smoothly.
As part of the software engineering team, you will be working behind the curtain making sure that everything is working as efficiently as possible. Therefore, we expect you to have great people skills that foster a supportive environment, constructive feedback and idea sharing. Nevertheless, no one fights dragons alone! You will work within a multi-disciplined international team in agile software development cycles.
Apart from your excellent technical skills, you will be a problem solver, a planner and a doer and we expect you to bring your A-game! In return, you will be surrounded by some of the best talent in the business, in an inspiring environment where you can reach your personal and professional goals. Moreover, you will become a Bosch employee and you will be embraced by caring, ambitious and pioneer culture that will make sure you are well looked after and happy.  
Your Responsibilities
Maintain our CI/CD infrastructure
Develop scripts to automate our regression testing
Develop tools to accelerate our development
Maintain our build toolchains
Qualifications
BSc in computer science, SW engineering, mechatronics, electronics or similar
Experience in C/C++
Proficiency in scripting languages: e.g. bash/sh
Familiarity with the full SW development lifecycle (CI/CD)
Experience in creating automation using Jenkins or similar
Experience in creating, maintaining and deploying docker images and containers
Fluency in both spoken and written English
Attitude and record for getting things done and implemented
Possibility to travel occasionally
Desirable:
Experience in embedded SW development
Experience in QT framework
Experience with Linux including interfaces
Network/communication stack
Soft skills:
Willingness to learn and support
Hands-on mindset
Additional Information
We offer you:
A challenging environment with interesting career opportunities
A competitive salary
Full health and pension benefits
Flexible working hours
Work permit assistance (if relevant)
Elke Walckiers (HRL-Bru), Bosch Group,


Solliciteren kost slechts enkele minuten.
Hier ga je werken: N.V. Robert Bosch S.A.
---
De Bosch Groep is wereldwijd actief in automaterialen, automatiseringstechniek, verpakkingsmachines, elektrisch gereedschap, thermotechniek, huishoudtoestellen, beveiligingstechniek en breedbandnetwerken. Met een omzetcijfer van om en bij de 51,4 miljard EUR en 303 200 medewerkers behoort Bosch tot één van de grootste industriële ondernemingen.

Samen onze krachten bundelen. Toekomstgericht denken en werken, gedegen kwa...
Ik wil meer weten over N.V. Robert Bosch S.A.
Job alert maken
Maak een job alert voor 'software'
en ontvang dagelijks vergelijkbare vacacatures per mail
Anderen bekeken ook
Brussels-Capital (25 km)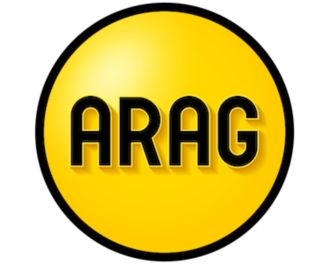 Bachelor
32 - 40 uur
6 dagen geleden
Mechelen (22 km)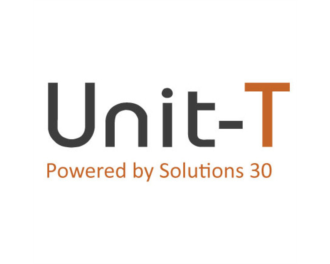 Bachelor, Universitair / Master
40 uur
7 dagen geleden
Heel Belgie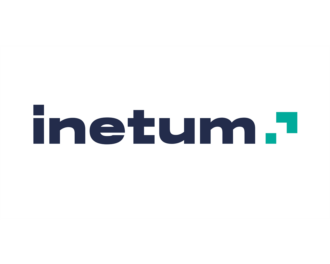 Lager secundair, Hoger Secundair, Bachelor, Universitair / Master
32 - 40 uur
23 dagen geleden
Mechelen (22 km)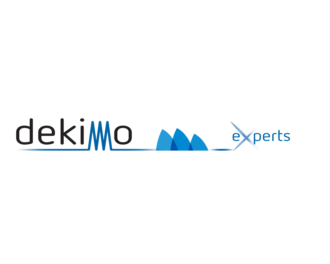 Bachelor, Universitair / Master
40 uur
34 dagen geleden
Sint-Katelijne-Waver (24 km)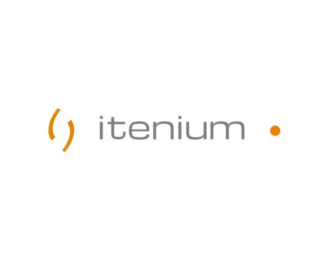 Bachelor
40 uur
2 dagen geleden

2200-4500