Taken en verantwoordelijkheden
Mission
As a Senior Business People Manager Digital Experience Platforms you manage your group of team leads and employees who are experts in the field of DXP .
You report directly to the Business Line Manager of the People Organization and strive to achieve the business objectives defined for your unit by your Business Line Manager. As a Senior Business People Manager you are thus responsible for your team members and the results they achieve. In addition, you ensure the continuous improvement of the competencies of your employees and team leads in order to guarantee that the quality of the services is always provided. You are a role model for your employees and are characterized by accountability, business acumen, leadership skills and the continuous pursuit of operational excellence.
As a Business People Manager
People Management
Manage your team leads and employees (all people management responsibilities remain with (SR) BPM when no team leads in place).
Ensure that all your employees have the necessary (pro-active and future-proof) competencies and skills to be maximally employable (billable) in the (changing) market.
Guide your employees in their Inetum-Realdolmen career.
Sit in the driver's seat as an ambassador and change manager to carry and embed HR and other corporate driven projects within your unit(s). Respect and actively participate in the existing HR processes related to recruitment, onboarding, offboarding, learning and development, all within the people management cycle, in collaboration with your HR BP and HR Partner Learning & Development.
Take short- and long-term actions to strengthen the commitment and engagement of your employees by organizing recurring contact moments with your team members.
Coach your teamleads in being autonomous, self-aware and people-oriented leaders to their team members.
Close follow-up of the performance of your team members: both underperformers and talents.
Create and stimulate communities within your unit in order to create strongly binding teams, and in this way share and build up experiences and knowledge in a fast and sustainable way.
Provide guidance to your employees: among other things coaching, individual evaluation, planning, follow-up and competence development.
Maintain a strong focus on people management on the one hand and achieving and strengthening business objectives on the other hand. You contribute to the creation, development and maintaining of a (multi-) Solution Portfolio based on market intelligence, customer needs, vendor offerings, Inetum-Realdolmen capabilities, profitability and feasibility and the corresponding go-to-market strategies.
Business Ownership, P&L and Operational Management
Take business ownership: the active mindset in which the BPM performs all necessary commercial activities in close collaboration with the sales team and internal organization to increase billability/profitability on the one hand, and to increase the fee rate/direct margin/gross margin on the other hand of your services delivered by your unit/employees/freelancers.
Commercial Management
Promote cross-divisional thinking and collaboration to achieve more efficient solution offerings.
Engage in professional discussions with the customer about the service provided by your team members (employees/freelancers/subcontracting) and detect potential business needs (internal/external).
Build/maintain relations with current suppliers and the onboarding of new value adding suppliers.
Work together with account managers, bid managers and bid architects in presales activities to answer to RFI's, RFP's for frame agreements.
Manage / support Sales and Marketing for solutions and go-to-marketing
Proactive technical account management (TAM) role for a number of accounts.
A. As a Business domain leader
You follow up the trends in Digital experience indifferent domains: technologies, product development, user experience, digital strategy, etc which can have an impact on demand, and act accordingly by setting up training trajectories and align the relevant frameworks, methodologies and technologies within the organisation.
You inspire internal and external customers by talking about the importance and benefits of Digital experience, which can lead to commercial opportunities.
Storytelling is something that comes naturally, you can inspire others with all great projects that your team is realizing.
You act as the go-to person in the company for everything concerning your digital experience and its community.
You take an active role in finding and recruiting consultants according to budget and market demands, and you do this toget
Profile
You possess strong people management skills, have experience in and great motivation/passion for managing teams and coaching people
You like to let your employees grow both on a personal level as well as on a job content level.
You are a Inetum-Realdolmen Ambassador and live our R-values
Entrepreneurship is key for this position
You know how to take responsibility
You can handle stress and a multi-focus job
You have a strong commercial attitude and business acumen
You follow trends and evolutions in the market
You are flexible in changing circumstances, are proactive and open-minded
You are customer focused and aim for long-term relationships.
You are pro-active, strong willed, dynamic and results driven.
You have excellent communication and negotiation skills and can talk on C-level.
You can express yourself fluently in Dutch, French and English
You have experience in or affinity with the type of assignments that are taken up by our people
Job alert maken
Maak een job alert voor 'Manager' en ontvang dagelijks vergelijkbare vacacatures per mail
I've been working at Inetum-Realdolmen since September 2010. I work within the Microsoft Community, which host more than 140 consultants. I'm also responsible for the acADDemICT programme within the Microsoft Competence Centre.
Alexander Reynaert
Technical Lead & Software Architect
regio Oost-en West-Vlaanderen
Bachelor, Universitair / Master
32 - 40 uur
3 dagen geleden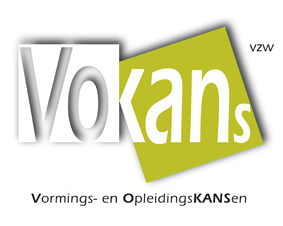 Brussel en Vlaams-Brabant
Bachelor, Universitair / Master
40 uur
4 dagen geleden
Lager secundair, Hoger Secundair, Bachelor, Universitair / Master
0 - 40 uur
4 dagen geleden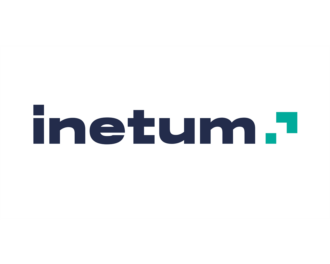 Heel Belgie
Lager secundair, Hoger Secundair, Bachelor, Universitair / Master
32 - 40 uur
4 dagen geleden
Lager secundair, Hoger Secundair, Bachelor, Universitair / Master
0 - 40 uur
7 dagen geleden


Solliciteren kost slechts enkele minuten.
Hier ga je werken: Inetum-Realdolmen
Inetum-Realdolmen, part of the international Inetum Group, helps its more than 800 customers find their way in the post-digital transformation era with approximately 1,950 specialist employees in Belgium and 27,000 colleagues worldwide. Our ambition is to be the trusted technology expert and preferred business partner that helps organizations get the most out of their Positive Digital Flow. We guide our customers worldwide and locally, with digit...
Ik wil meer weten over Inetum-Realdolmen