Taken en verantwoordelijkheden
Function
Are you ready for the next step in your career? Want to take on a rewarding challenge? Join us as a project manager, and get full ownership of the initiation, execution and delivery of IT project, from design all the way to implementation!
Manage projects from start to finish – you decide what's best to make each project a success story within the set budget and timeframe.
Create project plans, execute them, and adjust them as you see fit to meet changing needs and requirements.
Establish what resources you need to make a project a success and assign individual responsibilities. For each project, you'll have functional authority over a small team of professionals.
You'll also get to manage project budgets.
If it's in your nature to constantly be looking for ways to increase client satisfaction and build lasting relationships with clients, you'll feel right at home in this role.
Profiel kandidaat
Your profile
Do you have at least 3-5 years of relevant experience in project management? If you know all about specific sectors such as banking and insurance, pharmaceutical industry, government, industry, etc., even better!
Do you have proven experience working with state-of-the-art methodologies in the field of project management (e.g. PM Bok, Prince 2)? Bonus points if you have certifications to show for it!
Do you like to turn problems into solutions? And are you quite the orator? In this role, communication skills will be a big asset, helping you contribute to meetings with the team and with clients effectively, and solve or escalate issues in a timely manner.
Do you speak and write fluent Dutch and English? And maybe French as well?
Do you have an interest in OO technology (Java, .Net) and frameworks?
Then here's what we've got to offer…
Geboden wordt
Our offer
The opportunity to have a meaningful job where you can make a difference
The chance to continuously evolve as a professional, coupled with a variety of training opportunities
Relevant career opportunities to get you where you want to be, with the IT knowledge you need
Realdolmen wants you to find a balance between work and private life by offering flexible hours, satellite offices, home working and an informal no-nonsense environment
32 days of annual leave, because life isn't all about working
Forget about the miles: we provide you with a company car and a national fuel card
Group insurance and hospitalization insurance, because we care about you
And of course, we also offer a gross salary. One which is optimised from a net perspective for our employees!
Meer informatie
For more information, visit our website (click on our logo).

Interested?
Please reply through the button below.

Acquisition to this vacancy is not appreciated.


Solliciteren kost slechts enkele minuten.
Hier ga je werken: Realdolmen
Realdolmen, a member of the European Gfi Group with approximately 1,950 highly qualified employees, provides strategic, tactical and operational ICT solutions for over 1,000 customers throughout the Benelux. In every cooperation, Realdolmen realizes the potential of people and organizations and strives to keep ICT human. We are driven by technological innovation, but we advance at the speed of your ambition, results-focused and managing fundament...
Ik wil meer weten over Realdolmen
I've been working at Realdolmen since September 2010. I work within the Microsoft Community, which host more than 140 consultants. I'm also responsible for the acADDemICT programme within the Microsoft Competence Centre.
Alexander Reynaert
Technical Lead & Software Architect
Anderen bekeken ook
Brussel (15 km)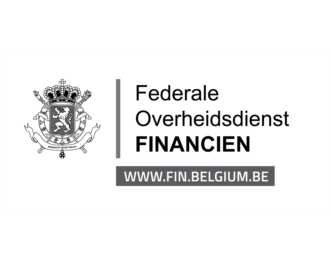 Universitair / Master
32 - 40 uur
3 dagen geleden

2.315,55 EUR netto per maand