Wij vragen
Your ambition to grow is what typifies you.
Supporting clients in their innovation processes is what gives you satisfaction.
Wij bieden
A car to get you safely to your customers.
Hospital and group insurance
Training tailored to your needs
Waarom onze organisatie
Challenge and variety in your projects.
As an Engineer, we offer you the perfect innovation playground.
Together, we continuously work on your personal growth.
Taken en verantwoordelijkheden
Your mission = to contribute to the successful delivery of projects within the specific division of our customer. You will be part of the team which develops innovative standard products for specific applications and alternative gasses based on existing machines.
Your main responsibility will start with analyzing and summarizing technical challenges and opportunities in order to define project scope, timing and budget. Followed by actual project execution where the tasks consist of:
Lead product/machine conceptualization, design activities, prototyping,testing & validation.
You will cooperate with project engineers (mechanical, electrical) and designers.
You will collaborate with and follow up a cross functional project team (marketing, purchasing, production, service...).
Execute and check component specification and selection
Lead project meetings
Report status to management through reports and presentations
At the end of the project, it is expected that knowledge is captured and shared across the relevant parties inside the company.
Geboden wordt
A variety of projects.
The possibility to continuously improve in your job.
A place in a stable innovation group with a wide network of customers.
An attractive salary package, including a car and extra legal benefits such as meal vouchers, hospitalization insurance....
20 days vacation and 12 ADV-days
Profiel kandidaat
A master with solid technical background
Analytical mindset and aiming for perfection
Experience in project management is a plus
Strong communication skills to different tiers in the organisation including management reporting.
Knowledge of English is mandatory, Dutch is preferred.
Self-driven and able to motivate and inspire a team
Up to date with latest technological and market evolutions
This vacancy is only open to Eu Residence or Belgian residence with an unlimited working permit. No need to apply without.
"We have lots of colleagues with expertise, so if I come upon a challenge I know I will find an answer within Verhaert On-Site Consulting."
Arthur Van Damme
Product Design Engineer
Onze arbeidsvoorwaarden
20 holidays and 12 ADV. If you promise to come back.
Mealvouchers, Eco Vouchers
A car to get you safely to your customers.
A fuel card, so you will always get to your customer's place.
Hospital and group insurance
Training tailored to your needs
Benefits @work, because we find free time is also very important
Onze waarden
Innovatief
Thinking ahead and creating forward-looking solutions.
Resultaatgericht
Together, we go for the set goals.
Klantgericht
We offer tailor-made solutions.
Persoonlijke ontwikkeling
We invest in attracting, retaining and growth of our employees....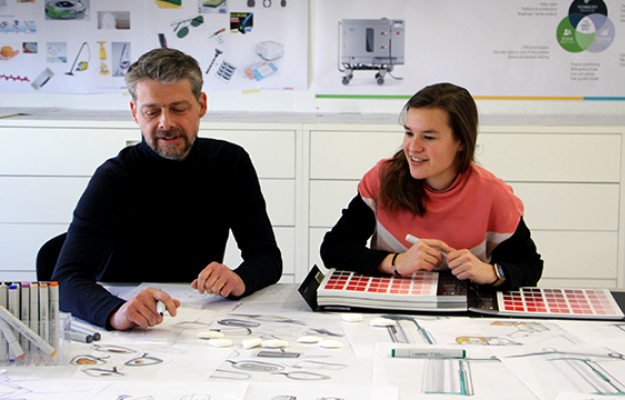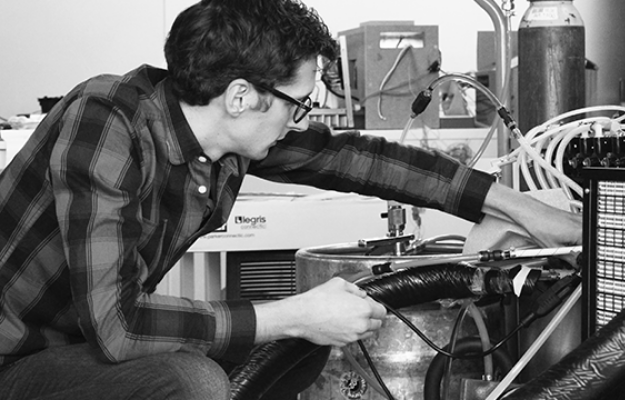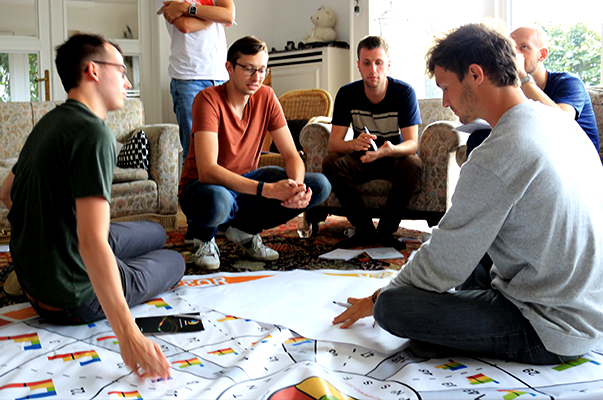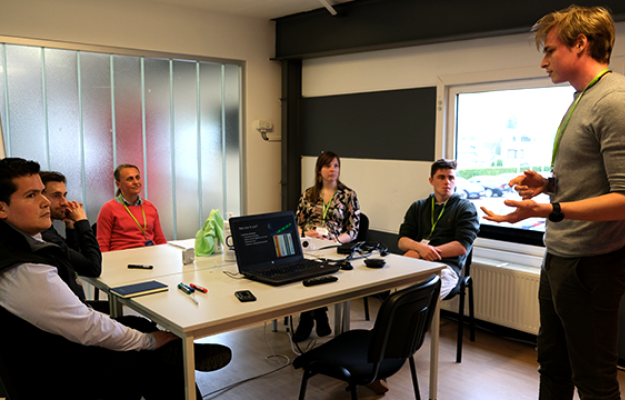 Hoe ziet je sollicitatieprocedure eruit?
Telefonische screening
Is there a click?
Eerste interview
Getting to know each other.
Tweede interview
We consider a conversation together with us and with the client to be crucial. Because here, too, we aim for the right match!
Aanbod
Our wage proposal with a word of explanation.
Aangenomen
Hip Hip hurrah!!!
Onboarding
4 fun-filled days with other colleagues


Solliciteren kost slechts enkele minuten.
Hier ga je werken: Verhaert On-Site consulting
---
Verhaert Masters in Innovation is a pioneering product innovation group with innovation centres in Kruibeke, Nivelles, Kortrijk, Ghent, Antwerp, Utrecht and Aveiro. We work cross-sectorally to share best practices and experts in innovation in different industries.
Within our group "Verhaert Masters in Innovation", Verhaert On-Site Consulting is your partner giving you access to the acquisition of innovation t...
Ik wil meer weten over Verhaert On-Site consulting