Taken en verantwoordelijkheden
YOUR FUNCTION:
As a Product Solution Sales you are responsible for generating turnover through relationship management, recruiting new customers, recommending (new) products and solutions. Realizing upsell and cross-selling opportunities. This ensures that the targets set are achieved.
Your role consists of
Identifying market potential and qualifying accounts, possibly in the form of a strategic account plan / annual account plan
Customer follow-up and building a good customer relationship through more personal contact
Ensuring personal contact with customers regarding solutions, presales information, quotes, orders and deliveries with the aim of achieving predetermined targets.
Make agreements by building a relationship, developing a thorough explanation of product and service and initiating new applications
Presenting new products and / or promos interesting for your customers as well as maintenance and installation services
Increase revenue from existing accounts by offering new products and services, spotting market opportunities and further developing them into commercial products
Keeping correct administration including contracts, e-mail handling, quotations
Keeping up-to-date professional knowledge
Meeting sales results by achieving expected sales and targets
YOUR PROFILE:
You certainly have this knowledge and skills:
You have more than ten years of relevant work experience within Datacenter solutions
You know your languages:

Dutch or French is your mother tongue. You have at least a basic understanding of the other national language.
You also speak English

You have knowledge of

Microsoft Office, where Excel and Word have no secrets for you
Your main qualities:
You are a good seller with a diplomatic approach
You are a team player with a sense of responsibility
You work accurately, are stress resistant and focus on deadlines
You are eager to learn
You can present skillfully
You can identify needs
You are a relationship manager
You are target driven and have a sales drive
Knowledge of Datacenter solutions, products, services
OUR OFFER:
The opportunity to have a meaningful job where you can make a difference
The chance to continuously evolve as a professional, coupled with a variety of training opportunities
Relevant career opportunities to get you where you want to be, with the IT knowledge you need
Realdolmen wants you to find a balance between work and private life by offering flexible hours, satellite offices, home working and an informal no-nonsense environment
32 days of annual leave, because life isn't all about working
Forget about the miles: we provide you with a company car and a national fuel card
Group insurance and hospitalization insurance, because we care about you
And of course, we also offer a gross salary. One which is optimised from a net perspective for our employees!
Interested? Questions? Recommendations? For more information, contact our recruiter Dries De Wilde directly: 0499/36.84.83
Meer informatie
For more information, visit our website (click on our logo).
Interested?
Please reply through the button below.
Acquisition to this vacancy is not appreciated.


Solliciteren kost slechts enkele minuten.
Hier ga je werken: Realdolmen
Realdolmen, a member of the European Gfi Group with approximately 1,950 highly qualified employees, provides strategic, tactical and operational ICT solutions for over 1,000 customers throughout the Benelux. In every cooperation, Realdolmen realizes the potential of people and organizations and strives to keep ICT human. We are driven by technological innovation, but we advance at the speed of your ambition, results-focused and managing fundament...
Ik wil meer weten over Realdolmen
I've been working at Realdolmen since September 2010. I work within the Microsoft Community, which host more than 140 consultants. I'm also responsible for the acADDemICT programme within the Microsoft Competence Centre.
Alexander Reynaert
Technical Lead & Software Architect
Anderen bekeken ook
Heel België (0 km)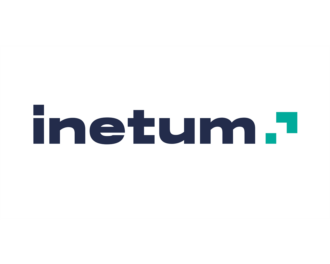 Bachelor, Universitair / Master
32 - 40 uur
41 dagen geleden