Taken en verantwoordelijkheden
Description
As Category Managers Assistant you will provide day-to-day commercial and administrative support to the Category Manager and act as a contact person for sales managers, franchisees and internal staff :
Operational management of the product life cycle (shops, suppliers, supply chain, etc.)
Implementation of the promotional plan (selection, pricing, order taking, supply, folder proofreading, system coding, etc.)
Follow-up of shop tickets (service desk)
Follow-up of the turnover of the exclusive brands
Ownership of master data related to suppliers and exclusive branded items (pricing, new products, new suppliers, logistic data, ...)
Coordination with other teams (purchasing, marketing, service desk, sales, supply, finance, ...)
Responsabilités
Canvas and OS management
Implementation of monthly promotional operations in internal systems for pre-ordering of shops.
Proofreading of folders
Checking of prices, margins, labels ... Thus consistency and visual products
Shop credit management (Winshuttle)
Follow up on the transactions to be credited and produce the reimbursement files for the finance team
Handling of shop and customer complaints
In collaboration with the support department, respond to various requests and questions
Monthly monitoring of supplier turnover
Creation of suppliers and items (Gold)
Collecting the necessary information from suppliers and creating in our systems, in collaboration with the various departments
Preparation of pack design files
Collection of all information related to the packaging (cutting lines, legal information, composition, weight, etc.) and checking before sending to the agency or internally.
Proofreading of packaging
Careful proofreading of packaging and management of corrections the supplier
Coordination of launches with logistics
Be responsible for the coordination of launches (opening/closing codes, stock checks, etc.)
Information notes to the shops
Write information notes with a shop eye (product launches, out-of-stock items, promotional actions, price changes, etc.)
Follow-up of stocks of packaging / finished products of the ranges
Compétences requises
Excel (More generally Pack Office)
Bilingual FR / NL
Good ortograph
Meticulous, with an eye for detail
Organization
Autonomy
Having a customer vision
Compétences utiles
English would be a plus
Experience in Retail is an asset
Teamwork, strength of proposal
Curiosity
Reactivity
Nous offrons
At Tom&Co, the adventure is above all a human one. A fulfilling work environment, training courses or top colleagues, we do everything to make you... happy.
Because our philosophy remains the same, whether it concerns animals, their owners or our employees: Tom&Co, happy pets, happy people... happy work!
A Belgian company on a human scale, market leader in Belgium and in full development in France, in a booming market that is very resilient to the crisis.
Each employee has his or her own area of responsibility, with a lot of freedom and scope for action.
This really allows them to develop and grow within the company.
Our employees are passionate!
]]>
Geboden wordt
.
Profiel kandidaat
.
Synoniemen jobtitel
Private, and, Exclusive, Brands, Assistant


Solliciteren kost slechts enkele minuten.
Hier ga je werken: Tom & Co
Job alert maken
Maak een job alert voor 'salessupport'
en ontvang dagelijks vergelijkbare vacacatures per mail
Anderen bekeken ook
Anderlecht (5 km)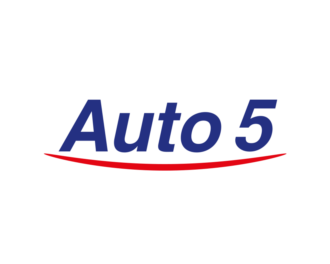 Lager secundair, Hoger Secundair, Bachelor, Universitair / Master
0 - 40 uur
2 dagen geleden
Belgie remote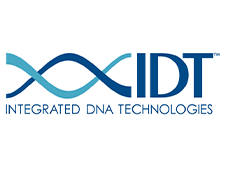 Bachelor
0 - 40 uur
8 dagen geleden
Brussels (6 km)

Bachelor, Universitair / Master
0 - 40 uur
22 dagen geleden
Lager secundair, Hoger Secundair, Bachelor, Universitair / Master
0 - 40 uur
23 dagen geleden
Lager secundair, Hoger Secundair, Bachelor, Universitair / Master
0 - 40 uur
23 dagen geleden