Taken en verantwoordelijkheden
YOUR FUNCTION:
At Inetum-Realdolmen, we strongly believe in the potential of digitalization as part of the solution for larger societal challenges. Challenges that not only affect us as an individual but also organizations at large. Societal challenges that demand immediate action and request a continued focus for the years to come. Just to name a few: climate change forces us to look differently at how we consume energy, and move ourselves from A to B. Ageing populations, the recent COVID pandemic, etc. put a lot of stress on our healthcare system. And the list goes on …
At Inetum-Realdolmen, we help organizations in identifying this digital potential. We coach, guide and bring organizations in a positive digital flow! By understanding our clients' business, their sector and the broader ecosystem, we can deliver the most value out of these digital flows. In addition to our more transversal digital capabilities and solutions we have also developed a more sector focused approach.
To strengthen our Energy & Utilities (E&U) team, we are currently looking for a Principal Business Consultant Energy & Utilities. Together with the colleagues of the Consulting division, and in close collaboration with the sales sector lead E&U, you will build our Business Consulting offering and grow our E&U team, develop a funnel of challenging engagements and inspire others with your knowledge and experience in the E&U sector. We are looking forward in welcoming you, as a new senior colleague with a balanced spectrum of the following Business Consulting capabilities.
Leadership
Advises the client and helps in developing the roadmap towards a future ambition by focusing on positive business outcomes and value
Builds a network of key business decision makers at the client and within Inetum-Realdolmen
Articulates and communicates business benefits to consultants within own team and at the client
Builds, inspires and successfully leads the E&U business consulting team with great enthusiasm & passion
Leads knowledge management initiatives to ensure the sharing of knowledge within Inetum-Realdolmen and own team
Commercial
In association with sales sector lead and Inetum-Realdolmen senior management, extends senior level relationships within client organizations. Holds an extensive network of key stakeholders in the E&U sector through previous roles (consulting and/or business role).
Delivers customer satisfaction across one or more projects
Develops a strategic and trusted relationship with clients through positioning of Inetum-Realdolmen's consulting capability and broader offering
Understands the clients' business strategy
Understands E&U sector including key products, services, structure, competitive and regulatory environments and future market direction & trends. Able to adapt and align Inetum-Realdolmen's offering accordingly.
Delivery
Producing, articulating solutions and strategies to meet the client's business needs
Actively participates in pre-sales activities, shaping of proposals and scoping of new consulting assignments within the E&U sector
Focused on identifying, understanding and addressing customer satisfaction issues together with the sales sector lead E&U
Actively seeks improvements and opportunities both for the client and Inetum-Realdolmen with a win/win outcome
Involved with the client on key delivery projects and/or takes an active role in strategic assignments for clients within the E&U sector
Personal
Able to work with clients on major, complex issues to develop appropriate solutions taking into account the clients' needs, objectives, priorities and dependencies
Can assess how clients' culture and way of working impact the appropriate solutions
Proactive and resolute in tackling issues as they arise and acts to reduce stress within own team
Spends sufficient time in actively seeking additional business benefits for client and Inetum-Realdolmen
Continuous strive and always looking for better ways to do things.
YOUR PROFILE:
You have a strong commercial attitude and business acumen
You follow trends and evolutions in the E&U market
You are flexible in changing circumstances, are proactive and open-minded
You are customer focused and aim for long-term relationships.
You have excellent communication and negotiation skills and can talk on C-level.
You can express yourself fluently in Dutch, French and English
OUR OFFER:
The opportunity to have a meaningful job where you can make a difference.
The chance to continuously evolve as a professional, coupled with a variety of training opportunities.
Relevant career opportunities to get you where you want to be, with the IT knowledge you need.
Realdolmen wants you to find a balance between work and private life by offering flexible hours, satellite offices, home working and an informal no-nonsense environment.
32 days of annual leave, because life isn't all about working.
Forget about the miles: we provide you with a company car and a national fuel card.
Group insurance and hospitalization insurance, because we care about you.
And of course, we also offer a gross salary with an attractive bonus scheme.
Interested? Questions? For more information, contact your recruiter Evelyn directly via evelyn.ulens@inetum-realdolmen.world or +32 2 801 63 42.
Job alert maken
Maak een job alert voor 'Consultant' en ontvang dagelijks vergelijkbare vacatures per mail

Oost-Vlaanderen Antwerpen Vlaams-Brabant Brussel
Bachelor, Universitair / Master
0 - 40 uur
29 dagen geleden

Oost-Vlaanderen Antwerpen Vlaams-Brabant Brussel
Bachelor
0 - 40 uur
29 dagen geleden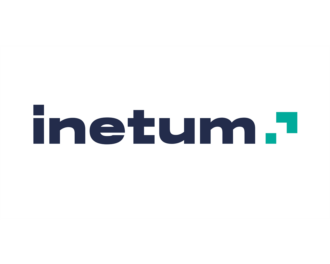 Heel Belgie
Lager secundair, Hoger Secundair, Bachelor, Universitair / Master
32 - 40 uur
2 dagen geleden
Lager secundair, Hoger Secundair, Bachelor, Universitair / Master
32 - 40 uur
16 dagen geleden
I've been working at Inetum-Realdolmen since September 2010. I work within the Microsoft Community, which host more than 140 consultants. I'm also responsible for the acADDemICT programme within the Microsoft Competence Centre.
Alexander Reynaert
Technical Lead & Software Architect


Solliciteren kost slechts enkele minuten.
Hier ga je werken: Inetum-Realdolmen
Inetum-Realdolmen, part of the international Inetum Group, helps its more than 800 customers find their way in the post-digital transformation era with approximately 1,950 specialist employees in Belgium and 27,000 colleagues worldwide. Our ambition is to be the trusted technology expert and preferred business partner that helps organizations get the most out of their Positive Digital Flow. We guide our customers worldwide and locally, with digit...
Ik wil meer weten over Inetum-Realdolmen