Taken en verantwoordelijkheden
YOUR FUNCTION

As a Presales Consultant Power Platform, you translate the solutions from our portfolio (Power Apps, Power Automate, Portals, RPA, etc.) into a commercial text/quotation and you develop the solution that our customers and prospects are looking for through internal coordination and commercial insight. You are capable of assisting customers in guiding what they need, even if this is not yet clear to them. You support our commercial colleagues in presenting our solution to customers, and ensure the transfer of a won deal to our operational organization. You work from your creative and proactive mindset, you get to know the entire end-to-end supply chain of our Microsoft division, and you use that knowledge to maximize the value of the deals you work on.
Responsibilities – result areas
1. Successful collaboration with Sales and Business
You guide/support sales during prospecting or during bids, based on your knowledge of our Power Platform portfolio.
You actively contribute (input) to the sales funnel process.
You translate our range of services in the most creative way, so customers recognize themselves in our quotations, starting from our standards.
You actively contribute to the realization of objectives set by the organization in terms of turnover and margin for your technology by bringing in new deals.
You actively contribute to the realization of objectives set by the organization in the field of the development of presales building blocks for solutions in the Inetum-Realdolmen Portfolio.
2. Crucial role in the bid process
You know the solutions of our Power Platform portfolio sufficiently so that you can present them substantively in the defense of quotations.
You work closely with the bid office on complex files, and are responsible for the link with the delivery organization where your focus is on the content.
You are actively involved in the development, evolution, adoption and use of our presales building blocks
You are capable of outlining the differentiators in our proposals

3. Link with our external partners, vendors and internal stakeholders
You are actively involved in the cooperation and consultation with our Partner Alliance Managers in the context of quotations, or the preparation of reusable presales building blocks.
You actively contribute to the transcendence of the divisional boundaries, so that we, as Inetum-Realdolmen, grow in integrated opportunities that span multiple departments (within our Microsoft business line and beyond).
YOUR PROFILE
You are an Inetum-Realdolmen ambassador and live our R-values
You can handle stress and a multi-focus job in a fast-paced environment
(Pre)sales is your passion!
You have Experience in ICT Services (5-7 years)
You have (pre)Sales experience, preferably in Power Platform or related low-code technology
Pragmatic, constructive and enterprising
Commercially minded
Very good knowledge of Dutch or French and English
Good writing and presentation skills
Colleagues describe you as a driven and enthusiastic team member, who loves to take initiatives.
Negotiation skills
You are customer focused and aim for long-term relationships.
You like to think on a strategic level, love to translate this into tactical objectives, but keep an eye on the operational excellence

OUR OFFER
The opportunity to have a meaningful job where you can make a difference.
Because of our customer centrisity policy and the fact that we have a split between people and solutions, we give you the chance to continuously evolve as a professional, coupled with a variety of training opportunities.
Relevant career opportunities to get you where you want to be, with the IT knowledge you need.
Inetum-Realdolmen wants you to find a balance between work and private life by offering flexible hours, satellite offices, home working and an informal no-nonsense environment.
32 days of annual leave, because life isn't all about working.
Forget about the miles: we provide you with a company car and a national fuel card.
Group insurance and hospitalization insurance, because we care about you.
And of course, we also offer a competitive gross salary!
Interested? Questions? Recommendations?
For more information, contact your recruiter Arbana via arbana.preci@inetum-realdolmen.world
Job alert maken
Maak een job alert voor 'klantadviseur' en ontvang dagelijks vergelijkbare vacatures per mail

Brussel (11 km)
Lager secundair, Hoger Secundair, Bachelor, Universitair / Master
0 - 40 uur
gisteren

Brussel (12 km)
Lager secundair, Hoger Secundair, Bachelor, Universitair / Master
0 - 40 uur
gisteren

Brussels (12 km)
Lager secundair, Hoger Secundair, Bachelor, Universitair / Master
0 - 40 uur
gisteren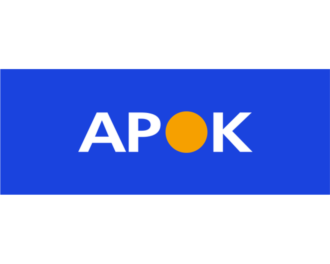 Anderlecht (10 km)
Hoger Secundair, Bachelor
40 uur
4 dagen geleden
I've been working at Inetum-Realdolmen since September 2010. I work within the Microsoft Community, which host more than 140 consultants. I'm also responsible for the acADDemICT programme within the Microsoft Competence Centre.
Alexander Reynaert
Technical Lead & Software Architect


Solliciteren kost slechts enkele minuten.
Hier ga je werken: Inetum-Realdolmen
Inetum-Realdolmen, part of the international Inetum Group, helps its more than 800 customers find their way in the post-digital transformation era with approximately 1,950 specialist employees in Belgium and 27,000 colleagues worldwide. Our ambition is to be the trusted technology expert and preferred business partner that helps organizations get the most out of their Positive Digital Flow. We guide our customers worldwide and locally, with digit...
Ik wil meer weten over Inetum-Realdolmen