Taken en verantwoordelijkheden
YOUR FUNCTION:
Want to work with some of the brightest minds? You have affinity with data? You love tuning Microsoft SQL performance? But also like setting up a SQL environment from scratch?
Join our DBA Team as a Microsoft SQL DBA and here is what you get to do:
You'll guide customers in the management of their SQL environment. Ranging from upgrading a single SQL instance to setting up replication on high performing online application databases.
Assignments can be short term where you perform a specific task or project. Some long term assignments where you will take care of an entire SQL landscape are possible as well.
Internally you'll be one the go-to experts when colleagues have questions involving SQL management, capacity, security, tuning, backup/recovery, …
Some database development from time to time where you assist our internal development teams in their queries, views, stored procedures,
You'll be auditing and health checking our customers their SQL environment according to Inetum-Realdolmen standards.
Together with your SQL DBA colleagues you'll determine the standards inside Inetum-Realdolmen and at our customers.
YOUR PROFILE:
You have at least 3 years' experience in installing, configuring and using MS SQL 2012 -> 2019. Experience on cloud platforms like Azure SQL Database or other PaaS services is even better!
You are able to find your way in other technologies like Windows Server, VMWare, Active Directory, …
Do you have Data Platform certifications? Great! If not, we'll help you in getting them.
You never compromise on the quality of your work and like to keep things straight and to the point.
You understand that documentation is essential to the work of a consultant and are able to deliver this.
Educating your colleagues and customers is part of your job. You're not afraid to give a presentation or training course. But you're also are willing to learn from your colleagues.
You speak fluently Dutch in combination with English. Knowledge of French is a plus.
OUR OFFER:
The opportunity to have a meaningful job where you can make a difference
The chance to continuously evolve as a professional, coupled with a variety of training opportunities
Relevant career opportunities to get you where you want to be, with the IT knowledge you need
Inetum-Realdolmen wants you to find a balance between work and private life by offering flexible hours, satellite offices, home working and an informal no-nonsense environment
32 days of annual leave, because life isn't all about working
Forget about the miles: we provide you with a company car and a national fuel card
Group insurance and hospitalization insurance, because we care about you
We offer a gross salary which is optimised from a net perspective for our employees
And of course you work for a certified Top Employer!

Got any questions or need to find out more before applying? Get in touch withTom:tom.vangaever@inetum-realdolmen.world
Job alert maken
Maak een job alert voor 'SystemEngineer' en ontvang dagelijks vergelijkbare vacatures per mail
Bachelor, Universitair / Master
32 - 40 uur
22 dagen geleden
Bachelor, Universitair / Master
32 - 40 uur
22 dagen geleden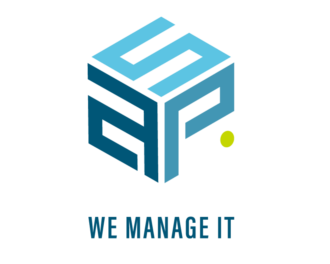 Vorst-Zuid (8 km)
Bachelor, Universitair / Master
32 - 40 uur
22 dagen geleden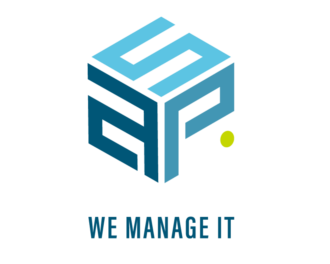 Vorst-Zuid (8 km)
Bachelor, Universitair / Master
32 - 40 uur
37 dagen geleden
I've been working at Inetum-Realdolmen since September 2010. I work within the Microsoft Community, which host more than 140 consultants. I'm also responsible for the acADDemICT programme within the Microsoft Competence Centre.
Alexander Reynaert
Technical Lead & Software Architect


Solliciteren kost slechts enkele minuten.
Hier ga je werken: Inetum-Realdolmen
Inetum-Realdolmen, part of the international Inetum Group, helps its more than 800 customers find their way in the post-digital transformation era with approximately 1,950 specialist employees in Belgium and 27,000 colleagues worldwide. Our ambition is to be the trusted technology expert and preferred business partner that helps organizations get the most out of their Positive Digital Flow. We guide our customers worldwide and locally, with digit...
Ik wil meer weten over Inetum-Realdolmen