Wij vragen
Your ambition to grow is what typifies you.
Supporting clients in their innovation processes is what gives you satisfaction.
Wij bieden
A car to get you safely to your customers.
Hospital and group insurance
Training tailored to your needs
Waarom onze organisatie
Challenge and variety in your projects.
As an Engineer, we offer you the perfect innovation playground.
Together, we continuously work on your personal growth.
Taken en verantwoordelijkheden
We are looking for a researcher with a strong technical background in the field of microfluidics, who has experience in microfluidic design and simulations for life sciences application. We are looking for a highly motivated and creative colleague to work on next-generation technologies for life science applications.
Design novel microfluidic devices for life sciences applications.
Perform simulation, modeling and analytical evaluation of device performance using tools such as COMSOL, ANSYS, Matlab or other equivalent software packages.
Evaluate device robustness and design fault-tolerant microfluidic systems.
Manage time effectively according to project schedules.
Work closely with an interdisciplinary team of engineers and biologists.

Geboden wordt
At Verhaert On-Site Consulting (member of the Verhaert Group Masters in Innovation), you arrive in a varied challenging technical environment that helps and guides companies in their development and innovation processes.
You continuously develop your technical, organizational and personal skills.
We offer a competitive salary package and interesting fringe benefits such as a car, hospitalization and group insurance and meal vouchers.
Profiel kandidaat
You have a PhD degree in mechanical engineering, chemical engineering, applied physics or other equivalent discipline with strong experience in microfluidic device design for life science applications. This combined with +/- 3 years of experience in a similar role.
Candidates with a Master's degree and relevant experience will also be considered. Industry experience is a plus.
It is essential that you have strong reasoning skills and can analyze microfluidic systems using both analytical and numerical methods.
You are very experienced with ANSYS, COMSOL, or other equivalent tools for numerical modeling. Skills in coding, e.g. using OpenFoam or other equivalent tools, is a plus.
You are very familiar with microfluidics products and existing device solutions.
You have experience working in a research or development environment with an interdisciplinary team.

"We have lots of colleagues with expertise, so if I come upon a challenge I know I will find an answer within Verhaert On-Site Consulting."
Arthur Van Damme
Product Design Engineer
Onze arbeidsvoorwaarden
20 holidays and 12 ADV. If you promise to come back.
Mealvouchers, Eco Vouchers
A car to get you safely to your customers.
A fuel card, so you will always get to your customer's place.
Hospital and group insurance
Training tailored to your needs
Benefits @work, because we find free time is also very important
Onze waarden
Innovatief
Thinking ahead and creating forward-looking solutions.
Resultaatgericht
Together, we go for the set goals.
Klantgericht
We offer tailor-made solutions.
Persoonlijke ontwikkeling
We invest in attracting, retaining and growth of our employees....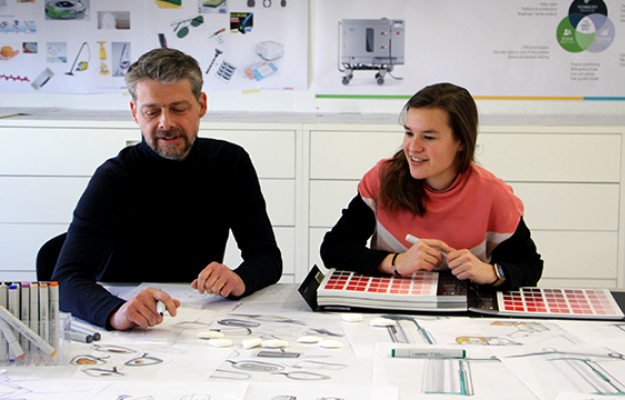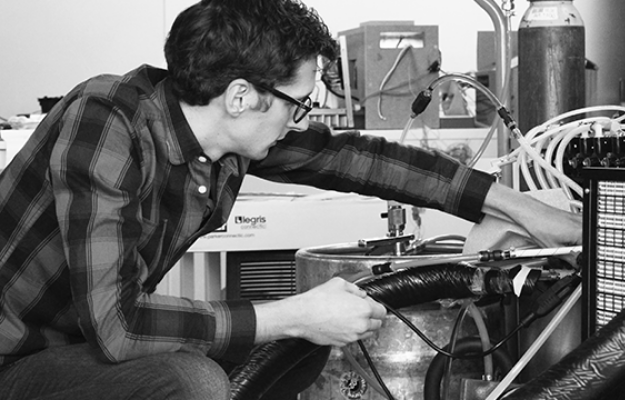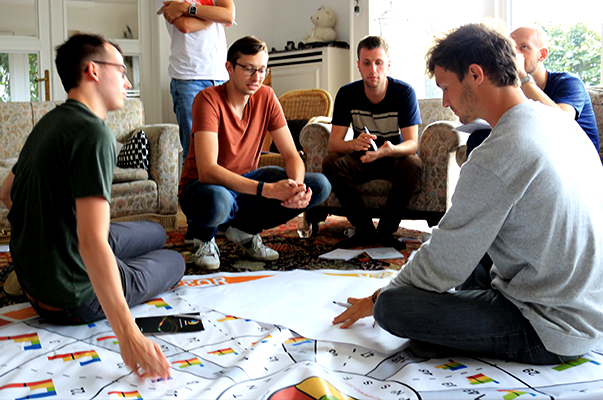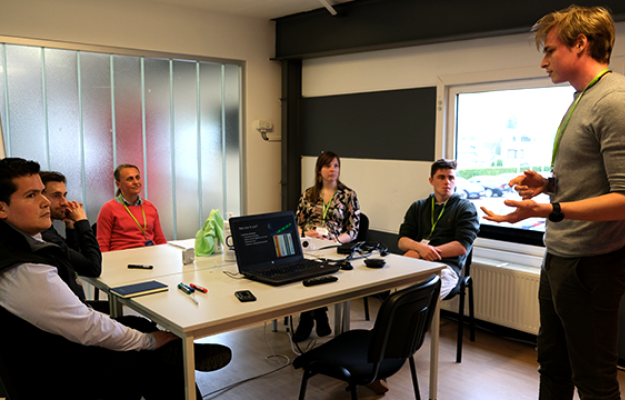 Hoe ziet je sollicitatieprocedure eruit?
Telefonische screening
Is there a click?
Eerste interview
Getting to know each other.
Tweede interview
We consider a conversation together with us and with the client to be crucial. Because here, too, we aim for the right match!
Aanbod
Our wage proposal with a word of explanation.
Aangenomen
Hip Hip hurrah!!!
Onboarding
4 fun-filled days with other colleagues


Solliciteren kost slechts enkele minuten.
Hier ga je werken: Verhaert On-Site consulting
---
Verhaert Masters in Innovation is a pioneering product innovation group with innovation centres in Kruibeke, Nivelles, Kortrijk, Ghent, Antwerp, Utrecht and Aveiro. We work cross-sectorally to share best practices and experts in innovation in different industries.
Within our group "Verhaert Masters in Innovation", Verhaert On-Site Consulting is your partner giving you access to the acquisition of innovation t...
Ik wil meer weten over Verhaert On-Site consulting