Wij vragen
Bachelor, Universitair / Master
Taken en verantwoordelijkheden
DT is the leading manufacturer of custom oligonucleotides and proprietary technologies for genomics applications. Our work is complex and cutting-edge, and our team members are curious, creative thinkers who understand that good data drives smart decisions. At IDT, we realize that although science may be uniform, people are unique. We promote a culture where engaged people are motivated and have opportunities to achieve their full potential, as part of one global team.
IDT is proud to work alongside a community of nine fellow Danaher Life Sciences companies. Together, we're pioneering the future of science and medicine, developing products that enable researchers in the fight to save lives.
We are currently looking for a Manager, Customer Success EMEA (remote).
Essential Function
Demonstrate a high-level of strategic leadership overseeing 1) Customer Success Managers who manage the Service relationship with IDT's Tier-1 EMEA strategic accounts, partnering with Commercial to ensure overall health of IDT's most critical customer relationships. 2) Custom Project Intake responsible for facilitating the project intake for new EMEA business. In this role, communication with key stakeholders and the ability to drive a cross-functional team towards achievement of project outcomes is essential for success. 3) Oversee escalation activities for strategic, Tier-1 IDT & EMEA accounts. Communicates directly with these accounts as needed to support overall service effort.
Manage staff which would include employee hiring, training, evaluations, professional development and discipline. Conducts personnel management, including providing informal and formal performance feedback, coaching and mentoring, ensuring appropriate staffing levels. Handles escalated problems, complaints, and personnel issues.
EMEA Champion in providing subject matter expert, white-glove level of service for IDT's most strategic accounts. Fiercely advocates for customers internally and on behalf of the team, including driving cross -collaboration to influence Commercial leadership and unification to drive improvement and implementation of global processes to benefit the customer, and ensure overall health of customer relationship.
Establishes and communicates, and is accountable for clear goals, objectives and KPIs for the workgroup; uses effective methods to monitor and review progress including but not limited to L3 Bowler and PSP management. Includes development of workgroup policies, procedures and practices.
Analyze daily function and procedures to drive changes or improvements to benefit either operational efficiency or customer experience. Identifies, monitors, and analyzes performance measures to make recommendations to senior management regarding staffing requirements, efficiency improvements and performance standards. Delegates tasks or responsibilities to employees; uses effective methods to monitor and review progress.
Demonstrate organizational and global perspective by using knowledge of business, professional and industry practices, and terminology, as well as leverages strengths and weakness of the workgroup to achieve organizational goals.
Use effective techniques and strategies to motivate staff and encourage initiative.? Provides staff with appropriate authority and discretion to accomplish work tasks and make decisions.
Collaborates with Sr. Manager, Customer Success AMR on the selection, onboarding, training, and account assignment processes for new Customer Success Managers.
Ensure appropriate communication occurs between own team and other business units, product lines or global locations to support Customer Experience and IDT organizational and strategic goals and success.
Demonstrate behavior consistent with the Integrated DNA Technologies Core Values.
Up to 25% travel time required
Geboden wordt
What do we offer
An upbeat, open minded, international and dynamic environment is where we wish to welcome you. A close follow up and extensive training is how we wish to guide you. As a growing international company, we reward our associates with an attractive compensation and benefits package of which the details are outlined below.
Competitive salary
Contract of indefinite duration
Group insurance (including pension plan, guaranteed income …)
Bonus system
Annual leave Geography conform
Interested? Well, there is more! To realize IDT's potential, we invest in your potential. Opportunities will cross your path, enabling you to develop your career the way you want it. All this within a cheerful and highly modern setting.
Profiel kandidaat
Job Qualifications
Bachelor's degree in Life Science (Biology, biochemistry, molecular biology with minimum 2 years leadership or management experience within Account Management or a Customer facing role supporting complex/large accounts.
3 – 5 years of Account Management, Commercial equivalent experience (individual contributor) with exposure to conflict resolution, customer project/NPI management, and customer meetings and conference calls.
Previous experience discussing and navigating oligo manufacturing and QC with customers, is required including advanced knowledge of IDT's product catalog and offerings
Ability to develop and implement strategic, tactical, and operational plans
Exceptional written, oral, interpersonal and presentation skills. Ability to effectively communicate with all levels of associates.
Ability to facilitate and be accountable for high quality customer experience.? Includes identifying, recommending, and implementing change to maximize efficiency.
Ability to make objective decisions timely and effectively.? Ability to act independently and make decisions on behalf of Senior Management as necessary, and/or anticipate the implications and consequences of situations and take appropriate action.
Ability to gain and maintain the confidence of others to promote staff morale and improve working relationships with staff, peers, and others.?
Ability to effectively recognize and resolve conflicts and mediate disputes, applying creative and innovative solutions to solve problems.
Capability to maintain a high level of confidentiality of information.
Ability to build staff capacity through effective coaching, modeling adaptation to change, and mentoring and fostering initiative and continual improvement.
Skill to recognize and implement opportunities for continuous process improvement with an emphasis on customer service/satisfaction and accountability.
Ability to effectively represent the workgroup on multi organizational teams as leader, member or facilitator and communicate the organization's mission, vision, goals and objectives to staff and others.
Adaptability to performing a variety of duties, often changing from one task to another without loss of efficiency or composure.
Previous management and leadership experience strongly preferred
Demonstrated ability in driving Lean/DBS concepts.
Prior experience leading high performing teams and driving a positive customer experience.
Meer informatie
When you join us, you'll also be joining Danaher's global organization, where 80,000 people wake up every day determined to help our customers win. As an associate, you'll try new things, work hard, and advance your skills with guidance from dedicated leaders, all with the support of powerful Danaher Business System tools and the stability of a tested organization.

At Danaher, we value diversity and the existence of similarities and differences, both visible and not, found in our workforce, workplace and throughout the markets we serve. Our associates, customers and shareholders contribute unique and different perspectives as a result of these diverse attributes.

If you've ever wondered what's within you, there's no better time to find out.
Job alert maken
Maak een job alert voor 'manager' en ontvang dagelijks vergelijkbare vacacatures per mail
"my IDT experience has enabled me to have personal growth within defining a pathway for me in leadership"

Joslyn
manager of gene processing
Lager secundair, Hoger Secundair, Bachelor, Universitair / Master
0 - 40 uur
3 dagen geleden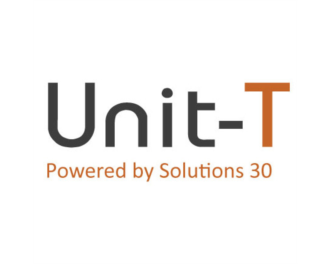 Mechelen (22 km)
Bachelor, Universitair / Master
40 uur
3 dagen geleden
Lager secundair, Hoger Secundair, Bachelor, Universitair / Master
32 - 40 uur
3 dagen geleden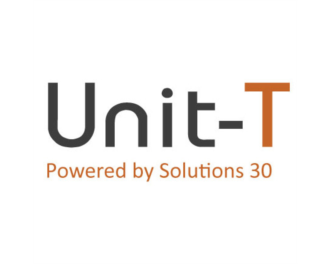 Mechelen (22 km)
Universitair / Master
40 uur
3 dagen geleden
Lager secundair, Hoger Secundair, Bachelor, Universitair / Master
32 - 40 uur
9 dagen geleden


Solliciteren kost slechts enkele minuten.
Hier ga je werken: Integrated DNA Technologies
---
A champion of life sciences research for more than 30 years, IDT develops and manufactures nucleic acid products that support the industry. Areas of focus include academic and commercial research, agriculture, medical diagnostics, pharmaceutical development, and synthetic biology. We take pride in having the highest standards of quality, technical expertise, and personalized customer service. The versatility of our portfolio provides critical too...
Ik wil meer weten over Integrated DNA Technologies