Taken en verantwoordelijkheden
As Manager Construction & Facility Management you are responsable for the management of all transactions within the country organisation in these areas.
Your task is to lead the existing department as a professional internal service provider, your decisions will be held in close coordination with the responsible country management as well as the operationally responsible colleagues.
You work closely together with our international Corporate Property Management in Germany.
Your responsibilities and duties:
Providing rental contract negotiations / project developments in planning and technical terms in the context of the location search as well as the optimization and modernization of the existing location portfolio;

Preparation of feasibility studies and management presentations for our projects (existing store locations, remoddelings and new store concepts);

Control of procurement processes for design, construction and facility management services, as well as other investment and consumption goods in the construction and store fitting sector;

Set-up of corresponding project teams intern / extern;

Ensure compliance with all regulations as well as internal company guidelines within our projects;

Responsible for project management including necessary permits, design, control and implementation of the approved projects with full costs and deadline responsibility as well as coordination of all internal and external parties involved in the project

Provision of reporting data from the construction / FM area in appropriate company systems;

Coordination of cooperation with and provision of shared services by our international property management department in Germany;

Support in the budget planning in our stores;

Provision of important benchmarks of our property portfolio as well as of projects;

Responsible management of all maintenance and repair processes as well as energy management, provision and administration of building records;

Sustainability reporting in the property sector.
What you have to offer:
You have an university education in the fields of architecture, civil engineering, business engineering or another technical faculty. You have several years of responsible leadership experience in the construction / facility management (preferably in the retail sector). You are able to travel and work from home, the Brussels and Rotterdam office.
Specific skills:
Project management experience (in a multiple projects context);

Entrepreneurial and accountable. No-nonsense, hands-on mentality;

Inspiring others: able to build engagements with different teams;

Willingness to work in an international environment, high personal flexibility and willingness to travel provided;

Excellent language skills: Dutch & English. French is a plus.
What do we offer?
A lot of freedom in your role to take initiative and drive the biggest brand in consumer electronics in Europe forward;

Good working conditions and development and growth opportunities;

Freedom and responsibility to shape your own function and bring ideas to fruition in an environment where anything is possible;

The opportunity to achieve the best results as a team, simply because you are a winner;

In addition to a great place to work, you are also entitled to a company car, 26 days of vacation, an attractive employee discount, meal vouchers, group & health insurances and many more;

At MediaMarkt we simply have guts. We are entrepreneurs within a company, so you get the chance to develop yourself quickly and in a variety of ways.
Interested?
Do you feel called to take on this fantastic role within MediaMarkt?
Then you are invited to apply via de application button. We will contact you afterwards for a first contact. Can't wait to get to know you!
In case you would like more information regarding the application procedure, please reach out to our Talent Acquisition Officer, Carine Bonza at +32490585230 or bonza@media-saturn.com.
Meer informatie
Voor meer informatie bekijk onze bedrijfspagina (klik op ons logo bovenaan de vacature).

Solliciteren?
Solliciteer direct via onderstaande button.


Acquisitie naar aanleiding van deze vacature wordt niet op prijs gesteld.


Solliciteren kost slechts enkele minuten.
Hier ga je werken: MediaMarkt-Saturn Belgium NV
5 troeven van MediaMarkt op een rij.
Ontmoet leuke collega's waarmee je in ontspannen sfeer werkt. Grijp de vrijheid om zelf ideeën of projecten voor te stellen. Neem de verantwoordelijkheid om je ideeën op de kaart te zetten. Investeer in jezelf. Werk voor een beursgenoteerd bedrijf, nummer 1 in consumentenelektronica.
Ik wil meer weten over MediaMarkt-Saturn Belgium NV
Job alert maken
Maak een job alert voor 'engineer'
en ontvang dagelijks vergelijkbare vacacatures per mail
Anderen bekeken ook
Heel Belgie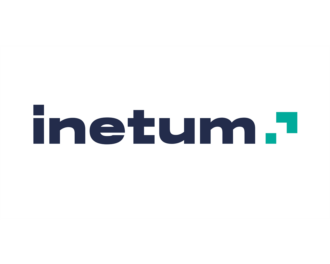 Lager secundair, Hoger Secundair, Bachelor, Universitair / Master
32 - 40 uur
gisteren
Lager secundair, Hoger Secundair, Bachelor, Universitair / Master
32 - 40 uur
gisteren
Heel Belgie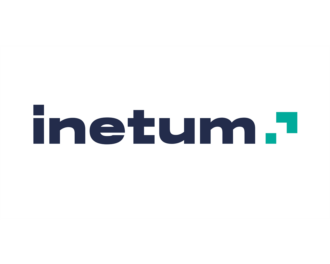 Lager secundair, Hoger Secundair, Bachelor, Universitair / Master
32 - 40 uur
gisteren
Lager secundair, Hoger Secundair, Bachelor, Universitair / Master
32 - 40 uur
gisteren
Heel Belgie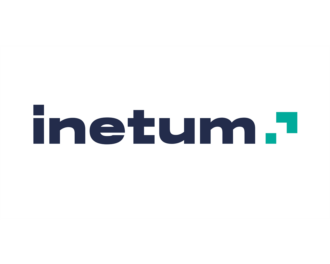 Lager secundair, Hoger Secundair, Bachelor, Universitair / Master
32 - 40 uur
8 dagen geleden