Taken en verantwoordelijkheden
Do you enjoy marketing, organizing and planning? Can you stay on top of everything? Do you like to motivate people? Do you appreciate good content and have a good eye for optimizing conversion rates? Are you a team player and passionate about e-commerce? If so, you're the person we're looking for!
As a Junior Marketing Business Partner, you will be responsible for the implementation and follow-up of marketing campaigns defined in the marketing plan. You will collect input from campaign briefings and content briefings, working closely with domain managers, solution managers and sector sales and manage the various different marketing campaigns and actions. You can also throw yourself into our online web shop and its promotion via social media. Once a campaign is complete, you will analyze the results, carrying out an in-depth evaluation and formulating points to consider and to improve for the next campaign.
In short, your objective is to translate the marketing needs expressed by the business and sales into campaigns with maximum impact, within available budgets and agreed deadlines.
As a Junior Marketing Business Partner, you will not be abandoned to just get on with this, rather you will work in tandem with one of our experienced Marketing Business Partners. You can also count on support from our marketing assistants, copywriters and graphic designers.You will report to the Marketing Manager.
YOUR PROFILE
You can convince us that you are an ambitious team player, because we always work together to achieve the best results. It is also important that you:
have a degree in Marketing, Communications or the equivalent gained through experience;
feel at home in the wider technology domain;
have knowledge of e-commerce (yes, we have a web shop) and digital marketing techniques;
are able to work autonomously, because you will ultimately have to run your own projects;
know how projects and marketing campaigns can be managed well;
have a commercial attitude and preferably see things from the customer's viewpoint;
know about CRM and marketing automation. We use ClickDimensions and Microsoft Dynamics 365 (but if you're not familiar with them, don't let that stop you);
are someone who can get people to act, because you will be dealing with a lot of people;
have a fluent style that can translate a technical messageinto plain language;
can handle stress, because you will have frequent deadlines to meet;
haveexcellent knowledge of both Dutch and French, and ideally are also able to communicate easily in English since we are a bilingual country within an international group;
Finally, some experience in a similar position or environment will be a big plus!
OUR OFFER
The opportunity to have a meaningful job where you can make a difference;
The chance to continuously evolve as a professional, coupled with a variety of training opportunities;
Relevant career opportunities to get you where you want to be;
Inetum-Realdolmen wants you to find a balance between work and private life by offering flexible hours, satellite offices and home working;
32 days of annual leave, because life isn't all about working;
Group insurance and hospitalization insurance, because we care about you;
And of course, we also offer a competitive gross salary.
Interested? Questions? For more information, contact your recruiter Charline directly via mail charline.vanbesien@inetum-realdolmen.world or by phone: +32 2 801 59 90.
Meer informatie
Voor meer informatie bekijk onze bedrijfspagina (klik op ons logo bovenaan de vacature).

Solliciteren?
Solliciteer direct via onderstaande button.
Acquisitie naar aanleiding van deze vacature wordt niet op prijs gesteld.


Solliciteren kost slechts enkele minuten.
Hier ga je werken: Inetum-Realdolmen
Inetum-Realdolmen, part of the international Inetum Group, helps its more than 800 customers find their way in the post-digital transformation era with approximately 1,950 specialist employees in Belgium and 27,000 colleagues worldwide. Our ambition is to be the trusted technology expert and preferred business partner that helps organizations get the most out of their Positive Digital Flow. We guide our customers worldwide and locally, with digit...
Ik wil meer weten over Inetum-Realdolmen
I've been working at Inetum-Realdolmen since September 2010. I work within the Microsoft Community, which host more than 140 consultants. I'm also responsible for the acADDemICT programme within the Microsoft Competence Centre.
Alexander Reynaert
Technical Lead & Software Architect
Anderen bekeken ook
Brussel (7 km)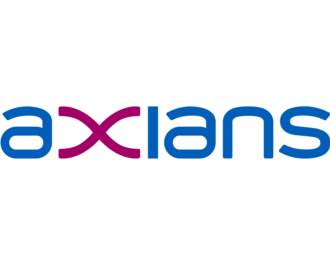 Bachelor, Universitair / Master
32 - 40 uur
15 dagen geleden

0
Wilrijk (36 km)

Bachelor, Universitair / Master
0 - 40 uur
21 dagen geleden
Antwerpen (42 km)

Bachelor
0 - 40 uur
39 dagen geleden
Vorst (4 km)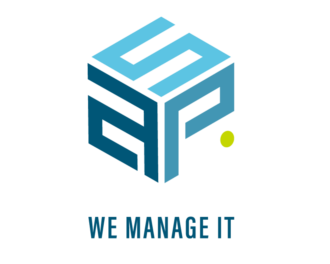 Bachelor
32 - 40 uur
47 dagen geleden
Brussel (0 km)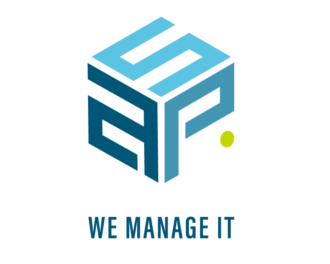 Bachelor
32 - 40 uur
11 dagen geleden