Taken en verantwoordelijkheden
YOUR FUNCTION:
As Junior GIS consultant you are responsible for the successful technical progress of projects at Inetum-Realdolmen or at the customer. Integration and development within GIS products is central. Within your project, you build up the necessary knowledge and you ensure that the established architecture is respected.

In time you can also be deployed for carrying out technical consultancy and/or software development assignments at customers. The development and follow-up of technological evolutions such as 3D-GIS, mobile and cloud are part of your responsibilities.
YOUR PROFILE:
You are someone who can and wants to make a difference with customers because of your drive and positive attitude. You are actively involved in updating and improving your own knowledge and skills.
Technical knowledge required:
You preferably have a master's degree in geography, (bio-) engineering, industrial sciences or computer sciences
You have a healthy interest in ICT and its applications
You are fascinated by cartography and GIS
Experience with CAD environments and linkage between CAD and GIS is considered a plus, among others:AutoCAD and AutoCAD MAP, Autodesk Infrastructure Design Suite, Microstation
Experience with one or more of the following products or equivalent is a plus:

Web-based GIS extensions (OpenLayers, Leaflet, GeoWebCache)
Server GIS applications (ArcGIS Server, Geoserver, Mapguide OS)
Desktop GIS software (QGIS, ArcGIS Pro, AutoCAD Map)
Open GIS standards and formats such as geoJSON, KML and OSM
Conversion tools such as Gdal and FME
Spatial databases, in particular PostGIS, Oracle Spatial and/or SQL Spatial Server
Development (ASP. NET C#, AutoCAD Map API, FDO API, Mapguide Enterprise API, Python, Javascript,ArcGIS API for Javascript,ArcGIS Web Appbuilder)
You also have the following characteristics:
Stress resistant
Being able to work independently
Sense of initiative, proactive
Decision-maker
Dare to take responsibility quickly
You are a good listener, and are able to translate your customer's expectations into unambiguous requirements
You are solution oriented
You are willing to learn continuously
You communicate fluently, both written and spoken
Good knowledge of both national languages (NL/FR)
Good knowledge of English
You are flexible in terms of work location and working hours
OUR OFFER:
The opportunity to have a meaningful job where you can make a difference
The chance to continuously evolve as a professional, coupled with a variety of training opportunities
Relevant career opportunities to get you where you want to be, with the IT knowledge you need
Inetum-Realdolmenwants you to find a balance between work and private life by offering flexible hours, satellite offices, home working and an informal no-nonsense environment
32 days of annual leave, because life isn't all about working
Forget about the miles: we provide you with a company car and a national fuel card
Group insurance and hospitalization insurance, because we care about you
A gross salary which is optimised from a net perspective for our employees
And of course you work for a certified Top Employer!
Got any questions or need for more info before applying? Get in touch with Erik De Romagnoli, our Talent Officer, at Erik.DeRomagnoli@inetum-realdolmen.world
Job alert maken
Maak een job alert voor 'GIS' en ontvang dagelijks vergelijkbare vacatures per mail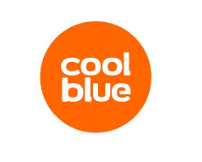 Brussel (12 km)
Lager secundair, Hoger Secundair, Bachelor, Universitair / Master
0 - 40 uur
48 dagen geleden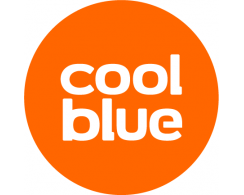 Brussel (12 km)
Lager secundair, Hoger Secundair, Bachelor, Universitair / Master
0 - 40 uur
48 dagen geleden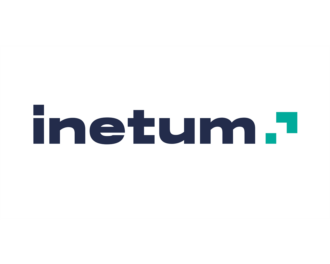 Heel Belgie
Lager secundair, Hoger Secundair, Bachelor, Universitair / Master
32 - 40 uur
41 dagen geleden
Bachelor, Universitair / Master
32 - 40 uur
27 dagen geleden
I've been working at Inetum-Realdolmen since September 2010. I work within the Microsoft Community, which host more than 140 consultants. I'm also responsible for the acADDemICT programme within the Microsoft Competence Centre.
Alexander Reynaert
Technical Lead & Software Architect


Solliciteren kost slechts enkele minuten.
Hier ga je werken: Inetum-Realdolmen
Inetum-Realdolmen, part of the international Inetum Group, helps its more than 800 customers find their way in the post-digital transformation era with approximately 1,950 specialist employees in Belgium and 27,000 colleagues worldwide. Our ambition is to be the trusted technology expert and preferred business partner that helps organizations get the most out of their Positive Digital Flow. We guide our customers worldwide and locally, with digit...
Ik wil meer weten over Inetum-Realdolmen