Taken en verantwoordelijkheden
The IT Service Desk Technician is responsible for the day-to-day operations of the IT service desk. Besides his/her operational involvement, the IT Service Desk Technician is able to handle project execution tasks autonomously and help to define project plans for execution (such as Windows OS migrations, etc).
Accountabilities
Act as a service desk contact for tickets, phone calls and emails from staff regarding IT issues and queries;
Take ownership of user problems and follow up the status of problems on behalf of the user and communicate progress in a timely manner;
To maintain a high degree of customer service for all support queries and adhere to all service management principles;
To arrange and follow up external technical support where problems cannot be resolved in house;
Maintaining an Asset Database and track changes;
Make new user accounts and mailboxes;
Create and maintain official helpdesk procedures and documentation (SOP, WI, CL);
Install and configure PCs, laser printers, label printers, tablets;
Assist in the creation and maintenance of service desk automations & projects
(PC Imaging, Patch updates & Security updates, Anti-Virus rollouts / updates etc…);
Assist in the maintenance of the desk lay-out and IT solutions provided to end users;
Escalate unresolved calls to the infrastructure support team;
Provide stats for the weekly Service Desk report on call trends;
Publishing support documentation to assist staff with requests for information & provide staff training if required.
He/she participates in the weekly rotating task division system (no shiftwork), and acts as the project manager who assigns tasks to the team with regard to incoming inquiries, ticket handling, project task execution.
Geboden wordt
Our offering
We offer you an exciting job in a fast growing international and innovative environment where you can work with top entrepreneurs in the biotech industry. You can be part of a very dynamic, young and growing team. You will have freedom to shape your work and shape your job where you deem it necessary: we value your input.
Of course we offer you an appropriate compensation package including a Flexible Income Plan. We invest in the development of our talents as well as in their wellbeing.
Profiel kandidaat
Profile requirements
Basic knowledge and experience of ICT;
At least 2 years of experience in a similar function;
At least 1 year of experience in an operational on-site and remote setting of a Help Desk.
Project management : experience with IT project execution independently as well as project plan development.
Show initiative, autonomy and good analytical skills;
Prepared to expand knowledge;
Customer-oriented;
Creative and proactive;
Good communication skills;
Team player, able to work independently;
Flexible;
Structured;
Resilient to stress and high pressure;
Planning & organisation – Planning & organization: plans and organizes own & team work(load) in an effective way by setting priorities and meeting deadlines;
Adaptability to change – Embracing change: is open for change and willing to adapt to changing tasks, priorities and unexpected events;
Resilience – Displays a positive attitude in the face of ambiguity, stress and change;
Communication & influencing – Communicates with clarity: speaks and writes clearly and to-the-point; active listener;
Analytical thinking – Gathers information from varied sources, analyzes data in a critical way using common sense and logical thinking;
Software and database applications:

Active Directory and MS Exchange (creation of users and groups), Windows Permissions
Good basic knowledge of current hard- and software
Good basic knowledge of Windows Operation Systems, MS Office Professional
Good basic knowledge of networks

Languages:

Good knowledge, orally and in writing of Dutch, preferably also English.
Meer informatie
Voor meer informatie bekijk onze bedrijfspagina (klik op ons logo bovenaan de vacature).

Solliciteren?
Solliciteer direct via onderstaande button.


Acquisitie naar aanleiding van deze vacature wordt niet op prijs gesteld.


Solliciteren kost slechts enkele minuten.
Hier ga je werken: Biocartis Group
---
Biocartis is een wereldwijde en snelgroeiende speler in de moleculaire diagnostiek (kankerdiagnose).
In onze productie-eenheid in Mechelen produceren wij Idylla™; een revolutionair, snel, compact en automatisch moleculair testsysteem voor labo's en ziekenhuizen.  Hier is ook het Globaal hoofdkantoor gevestigd.
Biocartis telt wereldwijd meer dan 500 medewerkers. Aan culturele diversiteit geen gebrek want we tellen meer dan 20 nationaliteit...
Ik wil meer weten over Biocartis Group
Job alert maken
Maak een job alert voor 'Servicedesk'
en ontvang dagelijks vergelijkbare vacacatures per mail
Anderen bekeken ook
Grimbergen Strombeek-Bever (14 km)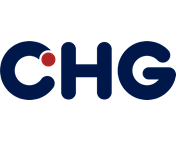 Bachelor, Universitair / Master
32 - 40 uur
24 dagen geleden
Asse-Zellik (20 km)

Hoger Secundair, Bachelor
0 - 40 uur
52 dagen geleden
Berchem (21 km)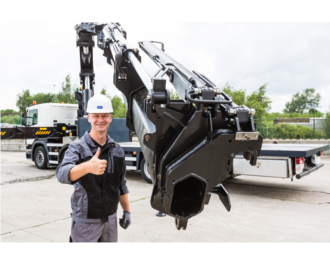 Bachelor, Universitair / Master
40 uur
5 dagen geleden
Brussel (12 km)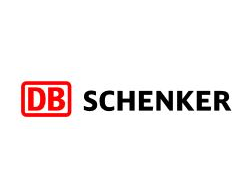 Bachelor
0 - 40 uur
6 dagen geleden
Heel Belgie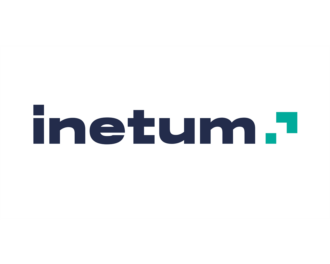 Lager secundair, Hoger Secundair, Bachelor, Universitair / Master
32 - 40 uur
6 dagen geleden