Taken en verantwoordelijkheden
Company Description


The name Robert Bosch stands worldwide for excellent expertise and the diversity of products from the following divisions: Automotive first equipment, power tools and accessories, thermotechnology, household appliances, communication and automation technology. The innovative power and the capability to produce technically high standard products in large numbers form the basis for Bosch's success. The Bosch group shows its expertise as a provider of top technology by creating a multitude of new products and procedures in all business areas of the company. Furthermore is Bosch one of the leading companies in patent applications.
Job Description
Support to "Quality Manager-Europe" in daily business:
Coordinate the development of monthly and weekly Quality report
Support meeting preparation and presentation development
Follow up on Logistics
Liaise with the regional Project & Sales Team in Brussels
Coordination with Bosch Residents and with the Quality representatives from all Bosch Business Units delivering one of major automobile manufacturer
New Projects Monitoring & Review follow-up
Field Parts recovery and follow-up
Daily Part Recovery observation
Qualifications
You are currently an engineering or international management student with very good computer skills (MS Excel, MS Word, MS PowerPoint).
Basic knowledge in SAP R/3 is appreciated. You have very good analytical and communication skills and the ability to work independently, using own initiation as well as a pro-active approach to the issues.
You are fluent in English. A very good knowledge of German and/or French is appreciated.
Additional Information
If you are a student enrolled in a Belgian University/College and you have to do a mandatory internship you will be granted travel reimbursement and meal vouchers.
If you are a student enrolled in a University/College outside of Belgium (or if you are available for a voluntary internship outside a university curriculum) you will be granted an allowance of € 920/month.
- If you want to apply for a voluntary internship, you must be a citizen of the EU or have a work permit in Belgium.
- In case that you need to do a mandatory internship, your University/College must be located in a member state of the EU.
Starting date: 15/08/2022
Duration: 6 - 12 months
Ivet Pastor Valverde, Bosch Group,


Solliciteren kost slechts enkele minuten.
Hier ga je werken: N.V. Robert Bosch S.A.
---
The Bosch Group is a leading global supplier of technology and services. It employs approximately 402,000 associates worldwide and generates sales of roughly 78.1 billion euro. Its operations are divided into four business sectors: Mobility Solutions, Industrial Technology, Consumer Goods, and Energy and Building Technology.

As a leading IoT company, Bosch offers innovative solutions for smart homes, smart cities, conn...
Ik wil meer weten over N.V. Robert Bosch S.A.
Job alert maken
Maak een job alert voor 'stage'
en ontvang dagelijks vergelijkbare vacacatures per mail
Anderen bekeken ook
Lager secundair, Hoger Secundair, Bachelor, Universitair / Master
0 - 40 uur
2 dagen geleden
Mechelen (24 km)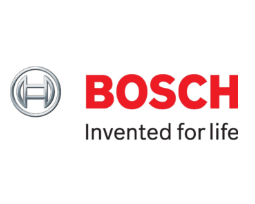 Lager secundair, Hoger Secundair, Bachelor, Universitair / Master
0 - 40 uur
15 dagen geleden
Mechelen (24 km)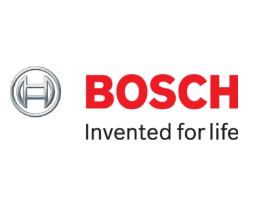 Lager secundair, Hoger Secundair, Bachelor, Universitair / Master
0 - 40 uur
5 dagen geleden