Taken en verantwoordelijkheden
In the "Age of Acceleration", the only constant is change, and how fast this change must happen. We believe that IT technology canhelp our clients on their journey to innovation,to be a part of this change. And the only way to keep up with the pace of change is by making smart use of the solutions available on the market.
Give clients the key to improving their quality of experience (QoE), bytapping into multi-channelengagementthrough mobile, desktop and things. We enclose legacy through services and integrate it into high-quality, coherent solutions that the client will be able to use on their own.
Jointhe ranks of ourSoftware Solution Consultants & Architects:great minds who don't just know how to build software but, more importantly, who know how to integrate and/or enclose existing software through services. If you're conscious that continuing to learn about new (and existing) building blocks is vital to win the innovation race, you'll fit right in.
YOUR PROFILE:

Do you have some of these skills under your belt, and several years of experience applying them?
SOA and integration products (API management, ESB, SOA platforms, BPEL, open source of proprietary…)
Software development in Java or .Net
Software design (and design tools and methods)
SOA and modular architecture (Erl, Microservices, …)
Business process automation
And are you…
No one-trick pony?
Good at working on your own?
Skilled at getting your ideas across and making them convincing?
Structured in your work, without losing sight of pragmatic imperatives?
Fluent in Dutch and English, and maybe even French too?
OUR OFFER:
The opportunity to have a meaningful job where you can make a difference
The chance to continuously evolve as a professional, coupled with a variety of training opportunities
Relevant career opportunities to get you where you want to be, with the IT knowledge you need
Inetum-Realdolmen wants you to find a balance between work and private life by offering flexible hours, satellite offices and home working
32 days of annual leave, because life isn't all about working
Forget about the miles: we provide you with a company car and a national fuel card
Group insurance and hospitalization insurance, because we care about you
And of course, we also offer a gross salary. One which is optimized from a net perspective for our employees!
Interested? Questions? Recommendations? For more information, contact our recruiter Marie Braeckmans directly via marie.braeckmans@inetum-realdolmen.world .
Job alert maken
Maak een job alert voor 'integratiearchitect' en ontvang dagelijks vergelijkbare vacacatures per mail
I've been working at Inetum-Realdolmen since September 2010. I work within the Microsoft Community, which host more than 140 consultants. I'm also responsible for the acADDemICT programme within the Microsoft Competence Centre.
Alexander Reynaert
Technical Lead & Software Architect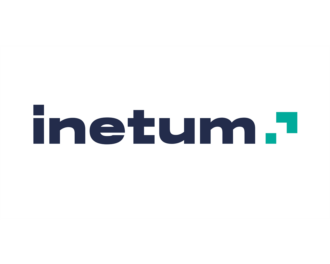 Heel Belgie
Lager secundair, Hoger Secundair, Bachelor, Universitair / Master
32 - 40 uur
18 dagen geleden

Brussels (12 km)
Bachelor
32 - 40 uur
2 dagen geleden

Brussel (12 km)
Bachelor, Universitair / Master
0 - 40 uur
3 dagen geleden
Lager secundair, Hoger Secundair, Bachelor, Universitair / Master
32 - 40 uur
3 dagen geleden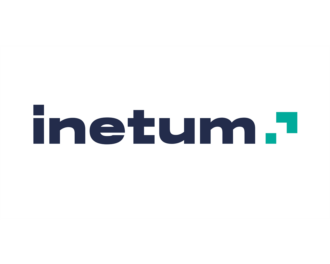 Heel Belgie
Lager secundair, Hoger Secundair, Bachelor, Universitair / Master
32 - 40 uur
9 dagen geleden


Solliciteren kost slechts enkele minuten.
Hier ga je werken: Inetum-Realdolmen
Inetum-Realdolmen, part of the international Inetum Group, helps its more than 800 customers find their way in the post-digital transformation era with approximately 1,950 specialist employees in Belgium and 27,000 colleagues worldwide. Our ambition is to be the trusted technology expert and preferred business partner that helps organizations get the most out of their Positive Digital Flow. We guide our customers worldwide and locally, with digit...
Ik wil meer weten over Inetum-Realdolmen