Wij vragen
Your ambition to grow is what typifies you.
Supporting clients in their innovation processes is what gives you satisfaction.
Wij bieden
A car to get you safely to your customers.
Hospital and group insurance
Training tailored to your needs
Waarom onze organisatie
Challenge and variety in your projects.
As an Engineer, we offer you the perfect innovation playground.
Together, we continuously work on your personal growth.
Taken en verantwoordelijkheden
Are you a project manager who loves to develop innovative medical solutions, foster hardware and Asic development and solve challenging technical problems
The Hardware Project Manager will manage, support and coordinate the development your hardware and ASIC projects, developed from concept phase to project closure.
You manage and support the hardware and ASIC technology development projects from concept phase to project closure and make sure the projects are delivered within schedule and budget.
This means you prepare project schedules, budgets and other project management administration.
You liaise and discuss with stakeholders
Development of concept proposals for new designs are also important in this position
You plan, conduct and support risk management (DFMEA and hazard analysis)
The project and design reviews are managed/ done by you
You specify, plan, conduct and manage verification activities
You liaise and develop working relationships with external hardware ASIC design companies, foundries, test and supply vendors to ensure that they deliver the highest quality and on time.
You manage all interactions and engagement with internal key players & external partners
In the and you continuously contribute to future hardware and ASIC platform definition and directions for future products.
You work within the Hardware Technology Group on future products for a better world.
Geboden wordt
At Verhaert Consulting (member of the Verhaert Group Masters in Innovation), you arrive in a varied challenging technical environment that helps and guides companies in their development and innovation processes.
You continuously develop your technical, organizational and personal skills.
We offer a competitive salary package and interesting fringe benefits such as a car, hospitalization and group insurance, meal vouchers. ...
Profiel kandidaat
Your heart lies within technology, more specific hardware and ASIC as well as project management.
You are a master in electronic engineering degree or equivalent by experience
You have at least 5 years or relevant experience in project management
You have the ability to understand and discuss technical issues at both a high and low level.
You have excellent influencing and leadership skills as well as good oral and written communication skills
You are a team builder as well as team player, relationship builder and stakeholder manager.
Quality minded, focused on details
Pragmatic problem solver and pro-active / team player
Ability to set direction for a technology to support global strategy
Strong influencing skills
Ability to set up and manage collaborative technology projects
"We have lots of colleagues with expertise, so if I come upon a challenge I know I will find an answer within Verhaert On-Site Consulting."
Arthur Van Damme
Product Design Engineer
Onze arbeidsvoorwaarden
20 holidays and 12 ADV. If you promise to come back.
Mealvouchers, Eco Vouchers
A car to get you safely to your customers.
A fuel card, so you will always get to your customer's place.
Hospital and group insurance
Training tailored to your needs
Benefits @work, because we find free time is also very important
Onze waarden
Innovatief
Thinking ahead and creating forward-looking solutions.
Resultaatgericht
Together, we go for the set goals.
Klantgericht
We offer tailor-made solutions.
Persoonlijke ontwikkeling
We invest in attracting, retaining and growth of our employees....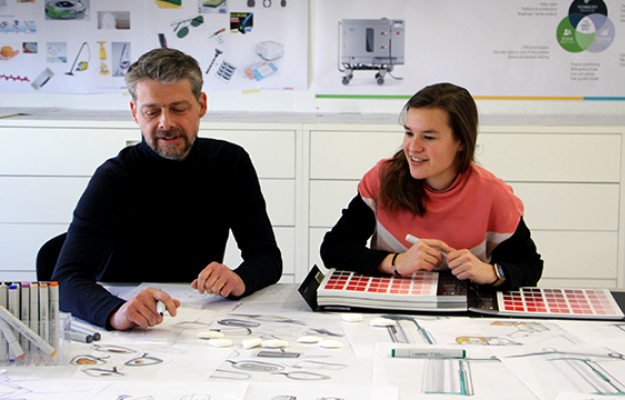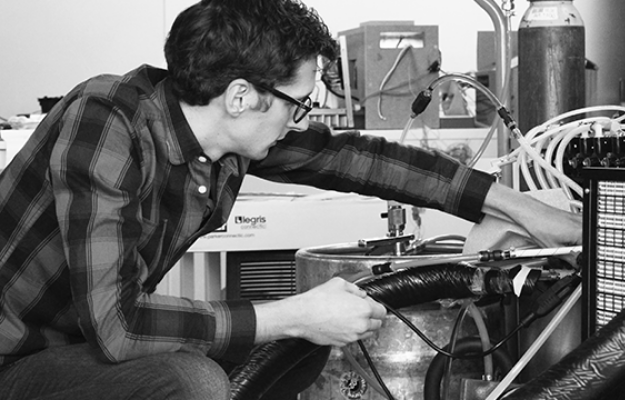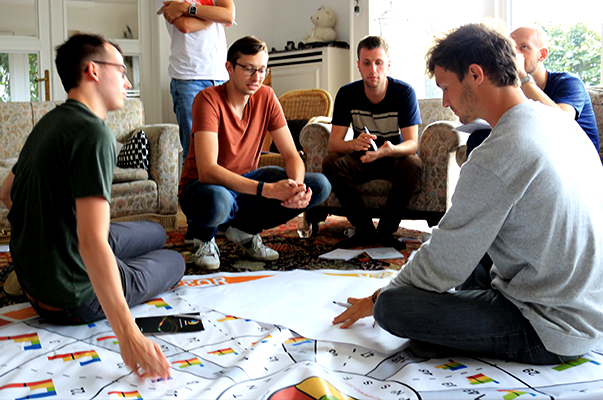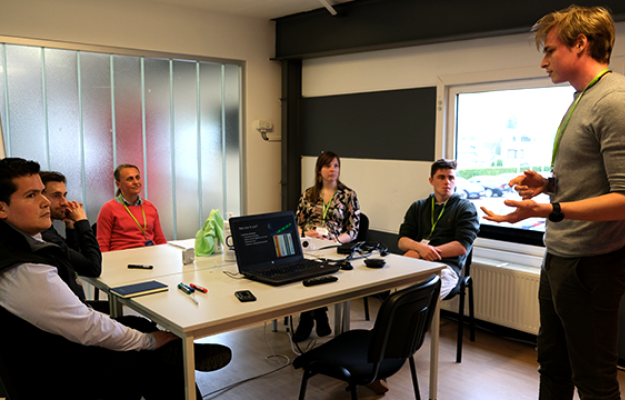 Hoe ziet je sollicitatieprocedure eruit?
Telefonische screening
Is there a click?
Eerste interview
Getting to know each other.
Tweede interview
We consider a conversation together with us and with the client to be crucial. Because here, too, we aim for the right match!
Aanbod
Our wage proposal with a word of explanation.
Aangenomen
Hip Hip hurrah!!!
Onboarding
4 fun-filled days with other colleagues


Solliciteren kost slechts enkele minuten.
Hier ga je werken: Verhaert On-Site consulting
---
Verhaert Masters in Innovation is a pioneering product innovation group with innovation centres in Kruibeke, Nivelles, Kortrijk, Ghent, Antwerp, Utrecht and Aveiro. We work cross-sectorally to share best practices and experts in innovation in different industries.
Within our group "Verhaert Masters in Innovation", Verhaert On-Site Consulting is your partner giving you access to the acquisition of innovation t...
Ik wil meer weten over Verhaert On-Site consulting