Taken en verantwoordelijkheden
About amfori
As the leading global business association for open and sustainable trade, we bring together over 2,000 retailers, importers, brands and associations from more than 40 countries. Our membership contains organisations of all sizes and all sectors with a combined turnover of more than one trillion euros.
Our mission is to enable each of our members to enhance human prosperity, use natural resources responsibly and drive open trade globally. These are major challenges and we need to work collaboratively to tackle them. Together we can influence and drive positive change at scale.
amfori is headquartered in Brussels with a strong network of representatives based across 14 countries. We offer members a practical framework and world-class tools to manage the social and environmental performance of their supply chains and anticipate future trends. We advocate for progressive policy and collaborate with national, European and international partners to achieve social, environmental and economic progress.
Committed to, "Growing high-performing people to become the leaders of a sustainable tomorrow", we currently have the following exciting opportunity for you to join our highly motivated team.
About the role
As our Grievance Mechanism Coordinator you will be responsible for:
Overseeing the incoming complaints received via the External Grievance Mechanism (EGM) & Speak for Change (S4G) programme and the monitoring of relevant procedures and quality assurance.
70% - Managing S4C cases as case handler
Assess incoming cases and monitor progress of case handling following the rules of procedure and programme guidances
Lead alignment meetings with amfori members and other relevant stakeholders
Be the first point of contact for all members and relevant stakeholders and provide up-to-date information on procedure questions, reporting and case management
10% - Coordinating EGM cases
Handle and analysis the programme incoming cases and assign or reassign cases accordingly
Assign case handler
Work closely with case handler on resource, time and deliverable
10% - Monitor the grievance mechanisms' case management system
Monitor the case management system and resolve issues when they occur
Be the main point of contact for the technology provider on day-to-day operations
Support the implementation of case management improvements and updates
10% - Supporting the revision and improvement of the grievance mechanisms
Support the development of improvement strategies for the grievance programmes based on learnings from case management and feedback of all impacted stakeholders
Support the revision and creation of the grievance mechanisms' process, procedures, policies and additional guidances
Geboden wordt
What we offer:
Permanent contract
Remuneration package, which includes lunch vouchers, group insurance, DKV hospital and dental insurance and contribution to public transportation for commute to work; and
An exciting international environment located in the heart of Brussels.
Profiel kandidaat
About you
Degree in law, social studies, political science, international relations, labour or human rights law or related fields or equivalent working experience in supply chain sustainability
Working knowledge of international sustainability regulations and business initiatives (amongst other UN Guiding Principles on Business and Human Rights; ILO's Declaration on Fundamental Principles and Rights at Work, etc.), and (international) organizations active in social and environmental sustainability
Excellent diplomatic communication and presentation skills
Strong ability to multi-task and work efficiently under pressure
Innovative, resolution-driven and open mindset
Passion for people, cross-cultural sensitivity and work collaboratively
Specific case handling and conflict resolution experience in a (supply chain) grievance mechanism including monitoring case progress, record and minutes keeping, etc. is considered a plus
Proficiency in written and spoken English, any additional languages such as Vietnamese is considered a plus
Meer informatie
Location
To work from amfori's main office in Brussels.
How to apply
To apply send your CV and cover letter to jobs@amfori.org mentioning 'Grievance Mechanism Coordinator' in the subject line.
Synoniemen jobtitel
Coordinator Grievance coordinator Grievance mechanism coordinator
Job alert maken
Maak een job alert voor 'Milieu' en ontvang dagelijks vergelijkbare vacacatures per mail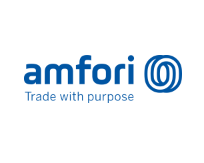 Brussel
Universitair / Master
32 - 40 uur
4 dagen geleden
Universitair / Master
32 - 40 uur
4 dagen geleden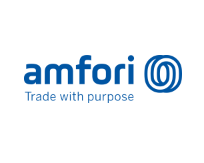 Brussel
Universitair / Master
32 - 40 uur
4 dagen geleden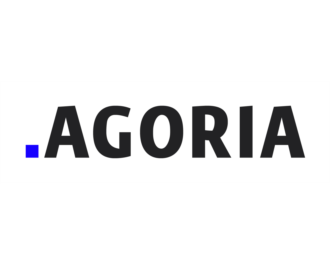 Schaarbeek (6 km)
Universitair / Master
40 uur
45 dagen geleden

Asse-Zellik (14 km)
Bachelor, Universitair / Master
0 - 40 uur
59 dagen geleden


Solliciteren kost slechts enkele minuten.
Hier ga je werken: Amfori
---
About amphoric
At amfori we believe in a world where all trade delivers social, environmental and economic benefits for everyone. We call this Trade with Purpose.
As the leading global business association for open and sustainable trade, we bring together over 2,300 retailers, importers, brands and national associations representing a combined turnover of more than one trillion euros. 
We offer our members a practical...
Ik wil meer weten over Amfori