Wij bieden
Werken vanuit huis mogelijk
Waarom onze organisatie
Je krijgt bij ons werkzekerheid, ontwikkelingsmogelijkheden en een aantrekkelijk verloningspakket.
Samsonite hecht veel belang aan duurzaamheid, met o.a. een focus op onze planeet en onze mensen.
Taken en verantwoordelijkheden
The financial controller oversees the group financial activities across Europe. He/she is based in the headquarters of Samsonite Europe NV, that is located in Oudenaarde. Limited travel to other countries is required.
The financial controller performs a senior management function. He/she reports directly to the VP Finance.
The Financial Controller is responsible for/
Overseeing that the month-end financial reports, financial profit and loss, balance sheet, cashflow statement amongst others are timely prepared.

Overseeing the monthly close and consolidation process.

Overseeing the monthly internal controls are timely prepared.

Is responsible for financial reporting to the VP finance.
The Financial Controller activities are:
Reviewing the financial reports to ensure they are accurate.

Performing month end controls to ensure the financial reports are accurate.

Evaluating and managing risk. Recommending changes on third party contracts to minimize the financial risk for the company.

Performing and implementing proper internal controls.

Tracking, reporting, and analyzing budget variances.

Preparing monthly forecasts.

Recommending changes to improve financial performance.

Possible involvement in mergers and acquisitions
The Financial Controller:
Understands complex business processes and the main business drivers.

Supports the financial function with analysis activities to ensure the group's financial health and to improve the financial performance.

Works closely with the financial management on complex accounting issues and in writing and updating accounting procedures.

Trains staff on finance issues and/or accounting activities.

Works closely with the finance managers and managers across all departments of the organization, as well as external parties.
Geboden wordt
A unique opportunity to work within an international company with a strong brand image, major player and world leader in its category.

An employer with strong values, a clear vision to grow and innovate, and where sustainability is a key element of its journey.

Working on a European level in a dynamic team and have an attractive salary package with various additional benefits.
Profiel kandidaat
Have a Master's degree in accounting or equivalent.

Have proven experience in finance management.

Have 10+ years of experience in finance, preferable in the manufacturing industry.

Have sound knowledge of accounting fundamentals.

Be multilingual with proficiency in Dutch and English.

Demonstrate high level of accuracy and attention to details.

Be compliance oriented.

Have a proficiency in accounting software (SAP, HFM).

Have outstanding analytical skills.

Have excellent interpersonal skills.

Have good communication skills.

Be a good team player.

Have a positive mindset.

Have a can-do mentality.
Meer informatie
Voor meer informatie bekijk onze bedrijfspagina (klik op ons logo bovenaan de vacature).

Solliciteren?
Solliciteer direct via bovenstaande button.


Acquisitie naar aanleiding van deze vacature wordt niet op prijs gesteld.
Synoniemen jobtitel
financial controller finance accounting finance management
What I like about my job as a designer at Samsonite, especially for American Tourister, is that we can work on every type of project from beginning to the end. Final you can see a product on the market, which is really grateful and interesting to see.
Onze arbeidsvoorwaarden
Werken vanuit huis mogelijk
Onze waarden
Open
Openheid is een fundament van ons bedrijf.
Familiegevoel
De familiale sfeer leeft al meer dan 110 jaar in het bedrijf.
Integriteit
De Samsonite Golden Rule: "behandel andeen zoals je zelf ook graag door anderen behandeld wordt".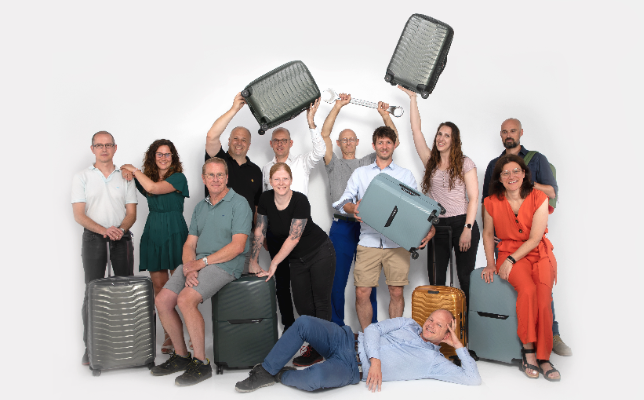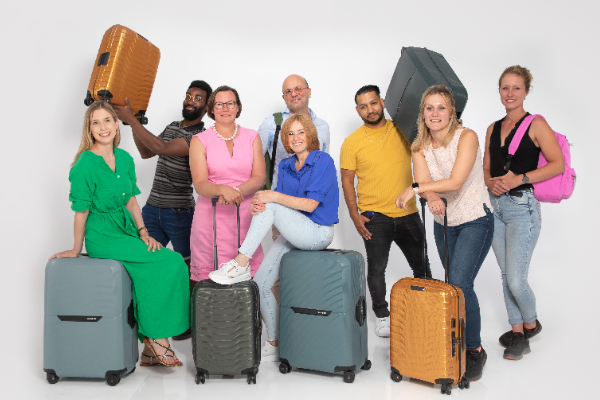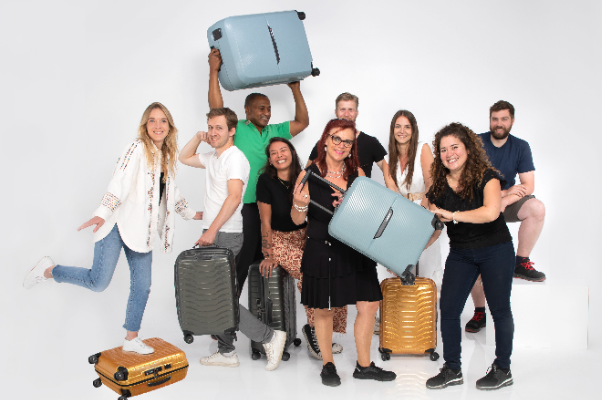 Hoe ziet je sollicitatieprocedure eruit?
Sollicitatie
Indien je interesse hebt in een vacature, solliciteer je door ons jouw CV en motivatiebrief te bezorgen.
Eerste reactie
Na de sollicitatie word je gecontacteerd met een eerste opvolging.
Eerste interview
Is er een match, dan nodigen wij je uit voor een interview met HR en de Hiring Manager.
Assessment
Afhankelijk van de functie kan er een assessment voorzien worden.
Tweede interview
Afhankelijk van de functie bestaat de mogelijkheid dat we een tweede gesprek inplannen.
Aanbod
De laatste stap is het loonvoorstel.
Aangenomen
Indien het loonvoorstel aanvaard wordt, wordt het contract opgemaakt.
Onboarding
Na het ondertekenen van het contract wordt de voorbereiding van jouw onboarding opgestart.


Solliciteren kost slechts enkele minuten.
Hier ga je werken: Samsonite Europe Nv
---
Founded in 1910, Samsonite is the world's leading luggage brand with an extensive legacy in trendsetting travel solutions. Renowned for breakthrough research, development and its commitment to innovation, Samsonite has excelled since its inception in a number of industry firsts. Samsonite offers an extensive range of travel, business, casual, kids and personal accessory products. Samsonite helps travellers journey further, with ever-lighter and s...
Ik wil meer weten over Samsonite Europe Nv