Wij vragen
Your ambition to grow is what typifies you.
Supporting clients in their innovation processes is what gives you satisfaction.
Wij bieden
A car to get you safely to your customers.
Hospital and group insurance
Training tailored to your needs
Waarom onze organisatie
Challenge and variety in your projects.
As an Engineer, we offer you the perfect innovation playground.
Together, we continuously work on your personal growth.
Taken en verantwoordelijkheden
Verhaert On-Site Consulting is the technical consultancy company within the Verhaert Group Masters in Innovation.We are looking for a client-oriented Chip Manufacturing Engineer in Flemish Brabant.
As a chip manufacturing engineer, you are the coordinator and interface between the chip manufacturing plants and our client's customers. After an extensive training by the team, you get the responsibility of the entire process of tape out of the custom chips designed by our customers.
In this tape out process, you will handle the following tasks:
Check and guarantee the quality of chips, designed by the international customers. You do this based on the documentation provided by the manufacturing plants and knowledge you gain from the team and past projects;
Prepare the chip design for fabrication at the foundries and help the customer with final sign-off ('go' for fabrication). You do this with the help of the most advanced CAD software programs;
Have technical discussions with customers to guide them in this sign-off process;
Guide the customer in getting the required foundry information and documentation before, during and after the chip design and manufacturing;
Follow up the projects from start to end and assure that all project milestones are met.
Geboden wordt
At Verhaert Consulting you arrive in a varied challenging technical environment that helps and guides companies in their development and innovation processes.
You continuously develop your technical, organizational and personal skills.
We offer a competitive salary package and interesting fringe benefits such as a car, hospitalization and group insurance and meal vouchers.
We work 40 hours a week, so you can enjoy 12 extra days off per year.
Profiel kandidaat
You have a Master or Bachelors degree in electronics.
You have a strong interest in electronics and the fabrication of chips.
We attach great importance to the following core competences: taking initiative, being client-oriented, being punctual, teamwork and drive.
We will learn you most skills you need to master the job, but having some experience in IC layout and verification, chip fabrication techniques and/or tape out experience, are welcome assets.
We expect that you are a strong communicator and can speak and write English fluently enough to support our international customers.
Permanent contract or Freelancer
Valid Belgian work permit or EU citizen passport is required; no need to apply without.
Recruitment agencies please refrain from proposing candidates.
"We have lots of colleagues with expertise, so if I come upon a challenge I know I will find an answer within Verhaert On-Site Consulting."
Arthur Van Damme
Product Design Engineer
Onze arbeidsvoorwaarden
20 holidays and 12 ADV. If you promise to come back.
Mealvouchers, Eco Vouchers
A car to get you safely to your customers.
A fuel card, so you will always get to your customer's place.
Hospital and group insurance
Training tailored to your needs
Benefits @work, because we find free time is also very important
Onze waarden
Innovatief
Thinking ahead and creating forward-looking solutions.
Resultaatgericht
Together, we go for the set goals.
Klantgericht
We offer tailor-made solutions.
Persoonlijke ontwikkeling
We invest in attracting, retaining and growth of our employees....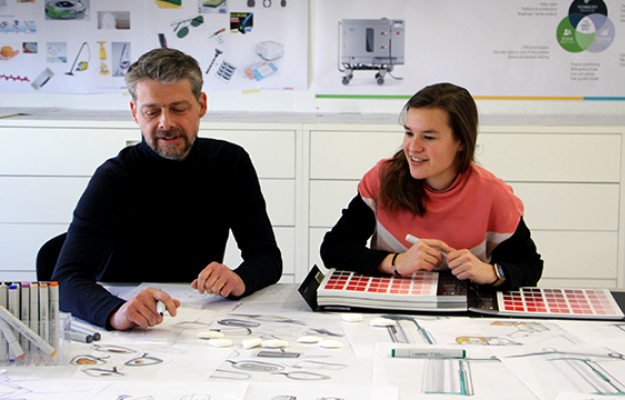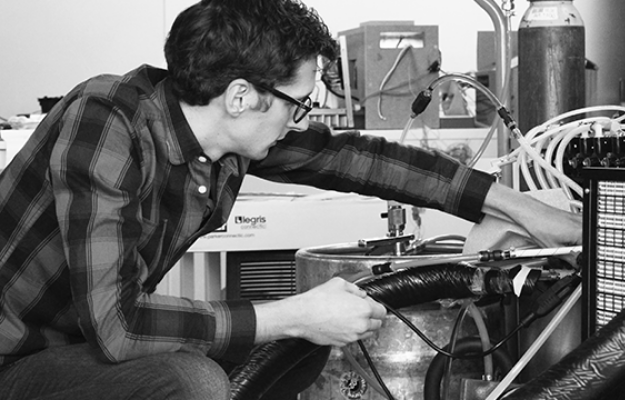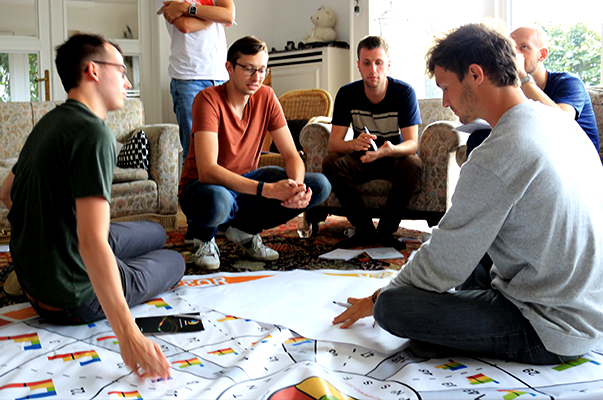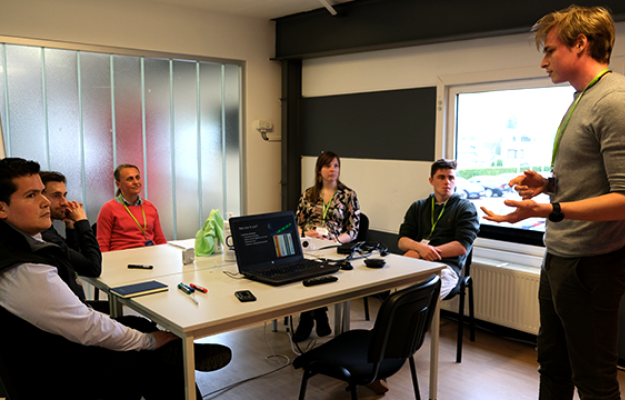 Hoe ziet je sollicitatieprocedure eruit?
Telefonische screening
Is there a click?
Eerste interview
Getting to know each other.
Tweede interview
We consider a conversation together with us and with the client to be crucial. Because here, too, we aim for the right match!
Aanbod
Our wage proposal with a word of explanation.
Aangenomen
Hip Hip hurrah!!!
Onboarding
4 fun-filled days with other colleagues


Solliciteren kost slechts enkele minuten.
Hier ga je werken: Verhaert On-Site consulting
---
Verhaert Masters in Innovation is a pioneering product innovation group with innovation centres in Kruibeke, Nivelles, Kortrijk, Ghent, Antwerp, Utrecht and Aveiro. We work cross-sectorally to share best practices and experts in innovation in different industries.
Within our group "Verhaert Masters in Innovation", Verhaert On-Site Consulting is your partner giving you access to the acquisition of innovation t...
Ik wil meer weten over Verhaert On-Site consulting