Taken en verantwoordelijkheden
Company Description


The Bosch Group is familiar to you, isn't it? No? Know that we have progressive operations in automotive materials, automation technology, packaging machines, power tools, thermal technology, household appliances, security technology, etc. In 2021, we had a sales figure of approx. 78,8 billion EUR. Will you become a colleague of our approx. 401.300 employees? Then you will soon belong to one of the largest industrial companies in the world.
We will combine your strengths with ours. This strengthens our strongest assets, namely future-oriented thinking and working, delivering sound quality and offering knowledge of products and services.
Our division Power Tools is growing in robotics. They are developing innovative, useful, and exciting products and solutions to enhance quality of life, providing more convenience for the user and increased productivity. We want you to join our team in Leuven, Belgium to help developing it! Given our strong growth and new product developments, we can offer you an exciting career path and a challenging environment, alongside experienced team members.
Job Description
You customize our Linux kernel, adapt kernel drivers, create kernel drivers for new hardware devices and develop C/C++ communication software for specialized interfaces and protocols
You are responsible for the implementation of customizations and improvements to the kernel, framework, system services and build infrastructure
You are responsible to adapt the software builds to be supported in different architectures (BSP for arm, arm64, x86, ppc, …)
Together with your colleagues you will lead the communication with hardware and software engineers to bring both aspects closer together to fulfill the operational and performance requirements
Making sure efficiency fulfils the needs for the project (e.g. real time kernel)
Qualifications
A must:
BSc in computer science, SW engineering, mechatronics, electronics or similar
Experience in C/C++
Familiarity with the full SW development lifecycle (CI/CD)
Experience with build toolchains
Experience with the linux kernel release lifecycle including upstream, downstream, mainline and patching
Fluency in both spoken and written English
Attitude and record for getting things done and implemented
Possibility to travel occasionally
Desirable:
Experience in C/C++ embedded software (e.g. RTOS)
Experience with flashing and debugging microcontrollers
Experience on software update mechanisms
ROS2 know how
OpenCL know how
Soft skills:
Willingness to learn and support
Hands-on mindset
Additional Information
A challenging environment with interesting career opportunities
A competitive salary
Full health and pension benefits
Flexible working hours
Work permit assistance (if relevant)
Interested?
Aapply online at www.bosch.be/careers. Your details will reach your future HR Business Partner, Elke Walckiers. She will analyse your application with the utmost care and provide you with feedback.
Elke Walckiers (HRL-Bru), Bosch Group,
Job alert maken
Maak een job alert voor 'software' en ontvang dagelijks vergelijkbare vacatures per mail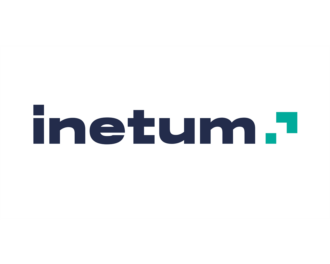 Heel Belgie
Lager secundair, Hoger Secundair, Bachelor, Universitair / Master
32 - 40 uur
50 dagen geleden
Lager secundair, Hoger Secundair, Bachelor, Universitair / Master
32 - 40 uur
gisteren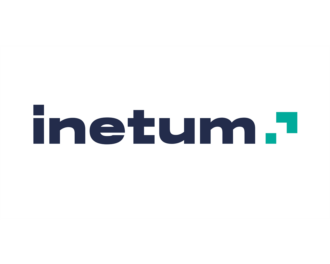 Heel Belgie
Lager secundair, Hoger Secundair, Bachelor, Universitair / Master
32 - 40 uur
7 dagen geleden
Lager secundair, Hoger Secundair, Bachelor, Universitair / Master
32 - 40 uur
8 dagen geleden


Solliciteren kost slechts enkele minuten.
Hier ga je werken: N.V. Robert Bosch S.A.
The Bosch Group is a leading global supplier of technology and services. It employs approximately 402,000 associates worldwide and generates sales of roughly 78.1 billion euro. Its operations are divided into four business sectors: Mobility Solutions, Industrial Technology, Consumer Goods, and Energy and Building Technology.

As a leading IoT company, Bosch offers innovative solutions for smart homes, smart cities, conn...
Ik wil meer weten over N.V. Robert Bosch S.A.