Taken en verantwoordelijkheden
FUNCTION
Is helping clients realize their digital strategy what drives you? Do you enjoy building vision, strategy or design through architecture? Would you like to turn this passion into your job? If so, keep reading!
As an ECM architect, you are quick to understand what clients are after. And you are even quicker turning that into a technical analysis with the supporting architecture. If project follow-up, clear communication and passing on knowledge and expertise to your colleagues is what you do best, you'll feel right at home!
Here's how you'll make impact:
You will play a key role in our ECM team that helps realize our clients needs towards document management.
You'll get to guide clients in consultancy assignments, acting as their trusted advisor.
You'll take the lead in discussions, workshops and brainstorming sessions.
You'll also deliver proof of concepts and pilots to demonstrate that your proposals are valuable and technically feasible.
You'll contribute to our best practices and guidelines and share your knowledge in teams
You'll come up with proposals for new offers and activities for new business development. You'll play an important role in our presales activities too, including demos, presentations, designs and proposals.
For this function, you'll either be working on client sites or from one of our Realdolmen offices.
YOUR PROFILE
You have five to ten years of professional software development experience
Java Enterprise hold no secrets for you, along with three or more of the following technologies: Spring, Hibernate, JSF, Web Services, XML, Jsp/Servlets/JSTL and Maven?. The more you know, the better!
You have experience with one or more document management tools such as Alfresco, Documentum or SharePoint
You're comfortable speaking and writing in French and English. Dutch is a plus.
You have a way with words, and you don't shy away from giving presentations or training courses and know how to take discussions with clients in the right direction.
You get bonus points if:
You know your way around object-oriented design and development experience including the use of UML and modeling tools
You have experience with relational databases, e.g. Oracle, MySQL, and SQL Server
Maybe you even know scanning solutions such as Irispowerscan?
If that's you, come in and have a talk with us!
OUR OFFER
The opportunity to have a meaningful job where you can make a difference;

The chance to continuously evolve as a professional, coupled with a variety of training opportunities;

Relevant career opportunities to get you where you want to be, with the IT knowledge you need;

A vibrant community leaders team already working on various community projects that can accelerate your initiatives;

Inetum-Realdolmen wants you to find a balance between work and private life by offering flexible hours, satellite offices and home working;

32 days of annual leave, because life isn't all about working;

Forget about the miles: we provide you with a company car and a national fuel card;

Group insurance and hospitalization insurance, because we care about you;

And of course you work for a certified Top Employer!
Job alert maken
Maak een job alert voor 'ICTarchitect' en ontvang dagelijks vergelijkbare vacatures per mail
Elsene (12 km)
Lager secundair, Hoger Secundair, Bachelor, Universitair / Master
0 - 40 uur
60 dagen geleden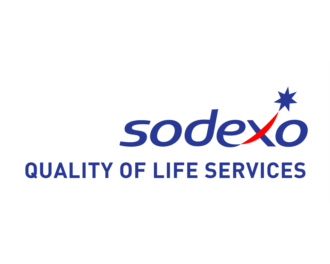 Ixelles (12 km)
Lager secundair, Hoger Secundair, Bachelor, Universitair / Master
0 - 40 uur
60 dagen geleden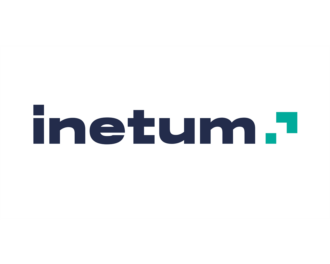 Heel Belgie
Lager secundair, Hoger Secundair, Bachelor, Universitair / Master
32 - 40 uur
4 dagen geleden
Lager secundair, Hoger Secundair, Bachelor, Universitair / Master
32 - 40 uur
11 dagen geleden
I've been working at Inetum-Realdolmen since September 2010. I work within the Microsoft Community, which host more than 140 consultants. I'm also responsible for the acADDemICT programme within the Microsoft Competence Centre.
Alexander Reynaert
Technical Lead & Software Architect


Solliciteren kost slechts enkele minuten.
Hier ga je werken: Inetum-Realdolmen
Inetum-Realdolmen, part of the international Inetum Group, helps its more than 800 customers find their way in the post-digital transformation era with approximately 1,950 specialist employees in Belgium and 27,000 colleagues worldwide. Our ambition is to be the trusted technology expert and preferred business partner that helps organizations get the most out of their Positive Digital Flow. We guide our customers worldwide and locally, with digit...
Ik wil meer weten over Inetum-Realdolmen