Taken en verantwoordelijkheden
YOUR CHALLENGE:
As Display & Social Advertising Specialist you will be working in the Digital Marketing Benelux team. You work together with 15 fellow digital marketing specialists in a growing team. As a team, we ensure that we reach our target groups with relevant messages and that we win them over. We do this by making smart use of our own data, among other things.
You ensure good visibility of our product categories and campaigns on external websites and social media channels such as Instagram and Facebook. You do this by means of banner and video advertisements, both dynamic and static and feed-based. If someone is in the market for consumer electronics, you know how to seduce them to Mediamarkt.nl and/or Mediamarkt.be or one of our 76 shops.
In detail, your tasks will be:
• You make sure our campaigns are visible for consumers through DV360 (Display & Video).
• DV360 has no secrets for you! Working with SDF's, Custom Bidding and PMP's is basic for you.
• You have experience with Smartly (or other Facebook Marketing Platforms) and Facebook Business Manager.
• You have good communication and collaboration skills. This is how you ensure that your plans are actually carried out.
• You build smart audiences to make our ads more relevant and personal.
• You use efficient targeting methods to find new customers.
• You love data and always come up with good figures to support your arguments, and you build your own dashboards. This is how you convince people.
• You define success in advance and work with clear KPIs for the various phases of the customer journey. You understand how your KPIs can contribute to the overall business result and are critical about this.
• You have experience with omnichannel advertising and are familiar with the on- and offline effects of this.
• You have a good understanding of the publisher landscape, maintaining relationships with relevant publishers and partners gives you energy and provides variety in your work.
• You test and experiment continuously and are happy to share the results with your colleagues. Knowledge sharing is very important to you.
• You are reliable and accurate in your work. Your work will ultimately be seen by millions of people in the Benelux countries.
• You follow the latest marketing trends through blogs and social networks. This way you know exactly what is going on in the industry and what opportunities we can still exploit.
As Display & Social Advertising Specialist, you have the following competences:
• A Bachelor degree within Marketing or Communications
• A demonstrable track record of Display and Social successes
• A vision on how a retailer can best position itself within the Display & Social landscape in the future
• Analytical and strong self-starting ability
• Minimum of 2 years experience with Display, Video and Social advertising
• Experience with feed management tooling such as Channable
• Resilient to tight deadlines and working under pressure

What do we offer?
• A lot of freedom in your role to take initiative, for example setting up your own experiments or trying out new platforms such as Reddit and TikTok
• Working for cool brands like Apple, Samsung and Sonos
• Good working conditions and development and growth opportunities
• Freedom and responsibility to shape your own function and bring ideas to fruition in an environment where anything is possible
• The opportunity to achieve the best results as a team because, quite simply, you always want to win
• At MediaMarkt we simply have guts. We are entrepreneurs within a company, so you get the chance to develop yourself quickly and in a variety of ways
In addition to a fantastic workplace, you are also entitled to an attractive employee discount, extra holiday days, collective health insurance,… and so many other benefits and discounts.
Meer informatie
Voor meer informatie bekijk onze bedrijfspagina (klik op ons logo bovenaan de vacature).

Solliciteren?
Solliciteer direct via onderstaande button.


Acquisitie naar aanleiding van deze vacature wordt niet op prijs gesteld.


Solliciteren kost slechts enkele minuten.
Hier ga je werken: MediaMarkt-Saturn Belgium NV
5 troeven van MediaMarkt op een rij.
Ontmoet leuke collega's waarmee je in ontspannen sfeer werkt. Grijp de vrijheid om zelf ideeën of projecten voor te stellen. Neem de verantwoordelijkheid om je ideeën op de kaart te zetten. Investeer in jezelf. Werk voor een beursgenoteerd bedrijf, nummer 1 in consumentenelektronica.
Ik wil meer weten over MediaMarkt-Saturn Belgium NV
Job alert maken
Maak een job alert voor 'socialmedia'
en ontvang dagelijks vergelijkbare vacacatures per mail
Anderen bekeken ook
Bachelor, Universitair / Master
0 - 40 uur
2 dagen geleden
Bachelor, Universitair / Master
0 - 40 uur
2 dagen geleden
Mechelen (20 km)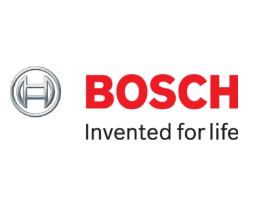 Lager secundair, Hoger Secundair, Bachelor, Universitair / Master
0 - 40 uur
2 dagen geleden
Asse-Zellik

Bachelor, Universitair / Master
0 - 40 uur
9 dagen geleden
Bachelor, Universitair / Master
0 - 40 uur
9 dagen geleden