Taken en verantwoordelijkheden
YOUR FUNCTION:
Digital comes with a number of challenges and opportunities. For organizations, the opportunities digital identity presents are enormous. Applications that leverage personal data can boost efficiency, help focus research and marketing efforts, and spur the creation of personalized products and services that, in turn, spur revenues. For consumers, the benefits are compelling, too: faster service, lower prices, and products better suited to their needs, to name a few.
You help realizing the full potential of our customers digital identity and security initiatives. You guide our customers and deliver high quality digital identity and access management platforms, help them to secure this platform end-to-end. People are worried about loss of privacy and the improper use of their personal information. Companies fear the backlash that could result if they approach digital identity and (data) security in the wrong way. You provide guidance and solutions and guidance to ensure trust, great user experience and leverage their digital potential.
You can take on various roles independently:
You are the architect and solution designer for build identity and application security solutions.
You take the lead in our projects. You help the team realize solution to solve modern identity, access management and cloud based security solutions.
You are the team lead for a number of technical architects and consultants.
You help develop our digital business. You actively participate in pre-sales proposals.
You support sales proactively and convince customers to invest in identity and security solutions.
YOUR PROFILE:
What strong talents are needed to be able to do your job with enthusiasm?
IAM and Security Architect -> You are thought leader on CIAM, IAM, RBAC, ABAC, OWASP, Cloud security,...
Technology specialist -> You are knowledgeable about different types of security products, technologies and protocols, such as CIAM, IAM, RBAC, ABAC, MFA, oAuth, OpenID Connect, Saml,...
Security architecture and governance -> You are familiar with or certified in ISO27000, CSA, CSSP, SABSA and alike or have an ambition to become familiar.
Software mindset -> You know how to build high quality software solutions. You are familiar with programming languages as java or .net and software architecture frameworks and practices.
People person -> you mentor and coach a team of technical consultants in your specific knowledge domain and support the further development of our identity and application security team.
Domain lead -> Manage the team as your own business together with the senior management team and our commercial organization.
Job related knowledge and skills
You know the way of solution design of identities management and cloud security solutions in a digital context .
With the acquired knowledge you will work as an architect to define solutions based on the needs, technology landscape and business strategy.
You speak the language of all relevant stakeholders. You have developed your skills through different technical leadership roles and expanded them through close cooperation.
Each stakeholder recognize you for the clarity with which you are able to discuss complex issues.
OUR OFFER:
The opportunity to have a meaningful job where you can make a difference;
The chance to continuously evolve as a professional, coupled with a variety of training opportunities;
Relevant career opportunities to get you where you want to be, with the IT knowledge you need;
Inetum-Realdolmen wants you to find a balance between work and private life by offering flexible hours, satellite offices and home working;
32 days of annual leave, because life isn't all about working;
Forget about the miles: we provide you with a company car and a national fuel card;
Group insurance and hospitalization insurance, because we care about you;
And of course, we also offer a gross salary. One which is optimized from a net perspective for our employees!
Interested? Questions? Recommendations? For more information, contact our recruiter Victoria Maximova directly: 02 801 58 36


Solliciteren kost slechts enkele minuten.
Hier ga je werken: Inetum-Realdolmen
Inetum-Realdolmen, part of the international Inetum Group, helps its more than 800 customers find their way in the post-digital transformation era with approximately 1,950 specialist employees in Belgium and 27,000 colleagues worldwide. Our ambition is to be the trusted technology expert and preferred business partner that helps organizations get the most out of their Positive Digital Flow. We guide our customers worldwide and locally, with digit...
Ik wil meer weten over Inetum-Realdolmen
I've been working at Inetum-Realdolmen since September 2010. I work within the Microsoft Community, which host more than 140 consultants. I'm also responsible for the acADDemICT programme within the Microsoft Competence Centre.
Alexander Reynaert
Technical Lead & Software Architect
Job alert maken
Maak een job alert voor 'ictarchitect'
en ontvang dagelijks vergelijkbare vacacatures per mail
Anderen bekeken ook
Heel Belgie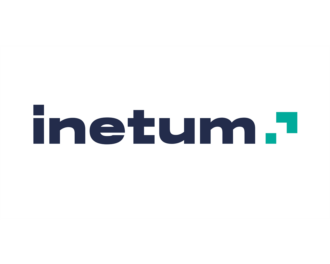 Lager secundair, Hoger Secundair, Bachelor, Universitair / Master
32 - 40 uur
15 dagen geleden
Heel Belgie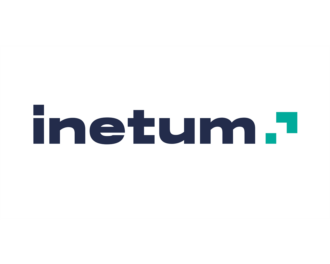 Lager secundair, Hoger Secundair, Bachelor, Universitair / Master
32 - 40 uur
15 dagen geleden
Heel Belgie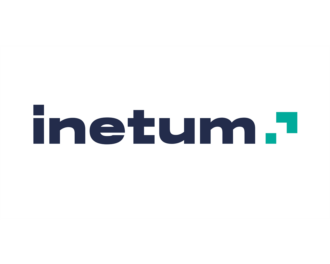 Lager secundair, Hoger Secundair, Bachelor, Universitair / Master
32 - 40 uur
15 dagen geleden
Heel Belgie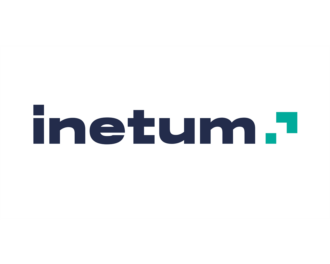 Lager secundair, Hoger Secundair, Bachelor, Universitair / Master
32 - 40 uur
21 dagen geleden
Lager secundair, Hoger Secundair, Bachelor, Universitair / Master
32 - 40 uur
21 dagen geleden