Taken en verantwoordelijkheden
YOUR FUNCTION:
As a Customer Support Engineer you are responsible for providing support to customers regarding their IT infrastructure in various technical areas. You can be employed in the installation, intervention, internal repair, helpdesk or service delivery team. This can involve both internal and external employment. In a project for a customer you are responsible for taking up one or more tasks. In addition, depending on the size or complexity of a project, you can also be involved in a coordinating function.
When you carry out your assignments, you evaluate them critically and, if relevant, inform the responsible person or his direct manager when he can contribute to the more successful realization and implementation of the tasks.
Here's how you'll add value:
Check the delivered components or main assemblies, both administratively and technically
The hardware installation of components in units and servers of different manufacturers, except the customer support engineer in the helpdesk team
Perform the software installation according to existing procedures
Manage the correct use of the various databases at the customer
Follow up on the agreed SLA and report any changes
Possibly be engaged in a coordinating function, depending on your level and in consultation with the customer
Keep the order and tidiness of the working environment
Foresee the correct use of the tools
Follow up and deal with the problems that are on his schedule and / or name on a daily basis, by going on-site to the customer and / or solving the customer's problem within Realdolmen
Report the entrusted problems daily
Report to the customer, the managing manager or the planning cell
Be an example to the customer and as a representative of Realdolmen responsible for the good name of his company
Guarantee the confidentiality of the data that you see during the performance of your position
For this function it's possible to work from one of our following offices: Huizingen, Heverlee and Lummen, with of course the possibility to work from home.
YOUR PROFILE:
Education: IT background (bachelor computer science system and network management, course pc technician / network management, ...)
Preferably already experience on a telephone IT technical helpdesk
Communicative, customer-friendly and social
Hands on mentality
You can work well under stress and dare to question yourself from time to time
You can set priorities, maintain them and keep agreements
You can communicate fluently (both orally and in writing) in NL / FR / EN. Additional languages are an asset
You are flexible, willing to work to work in a time frame between 6 am and 10 pm and on Saturdays

OUR OFFER:
The opportunity to have a meaningful job where you can make a difference
The chance to continuously evolve as a professional, coupled with a variety of training opportunities
Relevant career opportunities to get you where you want to be, with the IT knowledge you need
Realdolmen wants you to find a balance between work and private life by offering flexible hours, satellite offices, home working and an informal no-nonsense environment
32 days of annual leave, because life isn't all about working
Forget about the miles: we provide you with a company car and a national fuel card
Group insurance and hospitalization insurance, because we care about you
And of course, we also offer a gross salary. One which is optimised from net perspective for our employees!
Got any questions or need to find out more before applying? Get in touch with Marie Braeckmans, our Talent Officer, at +32 2 801 55 42.


Solliciteren kost slechts enkele minuten.
Hier ga je werken: Inetum-Realdolmen
Inetum-Realdolmen, part of the international Inetum Group, helps its more than 800 customers find their way in the post-digital transformation era with approximately 1,950 specialist employees in Belgium and 27,000 colleagues worldwide. Our ambition is to be the trusted technology expert and preferred business partner that helps organizations get the most out of their Positive Digital Flow. We guide our customers worldwide and locally, with digit...
Ik wil meer weten over Inetum-Realdolmen
I've been working at Inetum-Realdolmen since September 2010. I work within the Microsoft Community, which host more than 140 consultants. I'm also responsible for the acADDemICT programme within the Microsoft Competence Centre.
Alexander Reynaert
Technical Lead & Software Architect
Job alert maken
Maak een job alert voor 'supportdesk'
en ontvang dagelijks vergelijkbare vacacatures per mail
Anderen bekeken ook
Evere (+ home working) (16 km)
Bachelor
32 - 40 uur
nieuw
Bruxelles (12 km)

Bachelor
0 - 40 uur
2 dagen geleden
Brussel (25 km)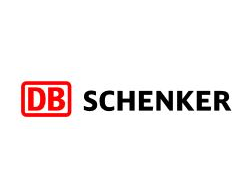 Bachelor
0 - 40 uur
2 dagen geleden
Asse-Zellik (15 km)

Hoger Secundair, Bachelor
0 - 40 uur
3 dagen geleden
Zaventem (21 km)
Bachelor
32 - 40 uur
3 dagen geleden