Taken en verantwoordelijkheden
Mission
The Indirect procurement of Carrefour Belgium is set up in different spend pools. Each Indirect Buyer is responsible for the procurement of his.her pool and reports directly to the Pool Manager.
We are currently hiring a Buyer for the Energy pool.
Domaine de responsabilités
As an Indirect Buyer, you will be responsible for the following activities, within your spend pool:
Spend analysis and opportunity identification
Stakeholder management
Sourcing process, either based on procurement analysis or on demand of internal customers
Challenge and define the specifications in collaboration with stakeholders
Ensure an objective sourcing process, in line with Carrefour Group procurement policies and procedures
Negotiation
Contracting in collaboration with Carrefour legal department
Implementation in collaboration with internal stakeholders
Clear communication to internal stakeholders throughout entire sourcing process
Contract & vendor management
Keep knowledge on market evolution in respective spend pool updated
Collaboration with controlling on budget follow-up
Operational purchasing activities
Geboden wordt
Interested?
Then don't hesitate to contact us so we can have a talk about what Carrefour can offer you:
An open-ended contract within a global leader and the reference in food retail
A challenging position in which you will be able to take initiative quickly
An attractive salary package, and the possibility to work remotely multiple days a week.
An exciting job in which you can constantly improve your knowledge and skills
Cliquez-ici pour avoir plus d'information sur notre façon de travailler chez Carrefour Belgique.
La diversité, l'égalité des sexes et l'inclusion sont, chez Carrefour Belgique, des valeurs centrales. Nous avons comme objectif d'attirer de nouveaux collaborateurs et de retenir nos collaborateurs actuels sans distinction d'âge, de formation et d'expérience professionnelle. Nous sommes convaincus que cela renforcera nos résultats, notre force d'innovation et la satisfaction client.

Profiel kandidaat
Profil
Do you recognize yourself?
Negotiation skills and strong analytical skills
Demonstrate business acumen
Procurement experience
Formal procurement training: understanding of cost analysis, TCO, e-procurement
Experience with an ERP system
Strong relational skills, across all levels of an organisation
Team player, honesty, integrity, stress resistant, up for a challenge, hands-on, results driven
A good sense of humour :-)


Solliciteren kost slechts enkele minuten.
Hier ga je werken: Carrefour Belgium
Werken bij Carrefour betekent terechtkomen in een hecht team, waar collega's voor elkaar door het vuur gaan en managers zich open en begripvol opstellen. Daarom bouwen we allemaal mee aan een positieve en geëngageerde sfeer.

Bij Carrefour barsten we van ambitie. We zullen blijven zwoegen, zweten en vernieuwen tot we iedereen in België fan gemaakt hebben van Carrefour. Daa...
Ik wil meer weten over Carrefour Belgium
Job alert maken
Maak een job alert voor 'buyer'
en ontvang dagelijks vergelijkbare vacacatures per mail
Anderen bekeken ook
Evere
Bachelor, Universitair / Master
32 - 40 uur
3 dagen geleden
Asse-Zellik (9 km)

Universitair / Master
0 - 40 uur
4 dagen geleden
Asse-Zellik (9 km)

Bachelor, Universitair / Master
0 - 40 uur
4 dagen geleden
Lager secundair, Hoger Secundair, Bachelor, Universitair / Master
0 - 40 uur
5 dagen geleden
Uccle (9 km)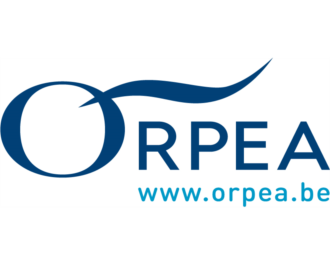 Lager secundair, Hoger Secundair, Bachelor, Universitair / Master
0 - 40 uur
5 dagen geleden