Taken en verantwoordelijkheden
As Division Manager Application Management & Modernization, you are responsible for the P&L and the solution catalogue of our our Application Management & Modernization offering. You lead our solution managers who, within their field of expertise, strive to achieve the business objectives defined for your division and ensure continuous growth within your specific business/division.

You are a role model for your internal stakeholders, and are characterised by accountability, business acumen, commercial skills, functional leadership skills, positive collaboration with external and internal stakeholders, and the continuous pursuit of innovation.
You contribute to the creation, development and maintaining of the portfolio based on market intelligence, customer needs, vendor offerings, Realdolmen-Inetum capabilities, profitability and feasibility and the corresponding Go-to-Market Strategies.
You contribute to the Go–to-Market Strategy and drive/support the portfolio of services in collaboration with the (Focused) Sales organization and the Solution Managers.
YOUR FUNCTION:
Manage multiple (senior) solutions managers and direct reports.

Define the divisional strategic objectives in consultation with the Managing Director, aligned with the business goals of the organization.

Have full responsibility for creating, developing and maintaining your business portfolio and Go-to-market strategy. From a commercial perspective you will proactively approach the market in order to develop new business (in close collaboration with the sales and solution managers).

Sit in the driver's seat as an ambassador and change manager to carry and embed HR projects within your division together with your solution managers, HR BP and HR Partner Learning & Development.

Define and implement business plan(s) for short – midterm in close collaboration with your managing director and translate it into manageable objectives for your solution managers and other parts of the organization.

Take full responsibility for the profit and loss of your Application Management & Modernization business line.

You have a strong external focus, i.e. the external market in all its facets holds no secrets for you. With this market knowledge, you create and improve our (new) solution offerings, and you will work proactively, together with your solution managers, to develop the necessary competencies and skills to (further) offer and deliver our (new) solutions/services.

You build long lasting relationships with your customers and be the business responsible for strategic customers.

Build and maintain a network to closely follow new developments and trends in the market.

Take on the role of ambassador to promote cross-divisional thinking and collaboration to achieve more efficient solution offerings.

Community building: setting out and facilitating forms of collaboration between team members and cross-functional teams.
As a business line manager you take the responsibility for implementing an agile customer centered approach for and starting from within your division.
YOUR PROFILE:
You have a solid experience, passion and motivation for managing teams and coaching managers.

You are an Inetum-Realdolmen Ambassador and live our R-values

You can handle stress and a multi-focus job with-in a fast-paced environment.

You have experience managing service/business offerings.

You are customer focused and aim for long-term relationships.

You like to think on a strategic level, love to translate this into tactical objectives, but keep an eye on the operational excellence.

You have an entrepreneurial mindset with a strong interest in business development.

You are pro-active, strong willed, dynamic, ambitious and results driven.

You have excellent communication and negotiation skills and can talk on C-level.

You can express yourself fluently in Dutch, French and English.
OUR OFFER:
The opportunity to have a meaningful job where you can make a difference.
The chance to continuously evolve as a professional, coupled with a variety of training opportunities.
Relevant career opportunities to get you where you want to be, with the IT knowledge you need.
Inetum Realdolmen wants you to find a balance between work and private life by offering flexible hours, satellite offices, home working and an informal no-nonsense environment.
32 days of annual leave, because life isn't all about working.
Forget about the miles: we provide you with a company car and a national fuel card.
Group insurance and hospitalization insurance, because we care about you.
And of course, we also offer a gross salary with an attractive bonus scheme.
Got any questions or need for more info before applying? Get in touch with Erik De Romagnoli, our Talent Officer, at +32 2 801 54 31


Solliciteren kost slechts enkele minuten.
Hier ga je werken: Inetum-Realdolmen
Inetum-Realdolmen, part of the international Inetum Group, helps its more than 800 customers find their way in the post-digital transformation era with approximately 1,950 specialist employees in Belgium and 27,000 colleagues worldwide. Our ambition is to be the trusted technology expert and preferred business partner that helps organizations get the most out of their Positive Digital Flow. We guide our customers worldwide and locally, with digit...
Ik wil meer weten over Inetum-Realdolmen
I've been working at Inetum-Realdolmen since September 2010. I work within the Microsoft Community, which host more than 140 consultants. I'm also responsible for the acADDemICT programme within the Microsoft Competence Centre.
Alexander Reynaert
Technical Lead & Software Architect
Job alert maken
Maak een job alert voor 'Business'
en ontvang dagelijks vergelijkbare vacacatures per mail
Anderen bekeken ook
Asse-Zellik (15 km)

Bachelor, Universitair / Master
0 - 40 uur
5 dagen geleden
Asse-Zellik (15 km)

Bachelor, Universitair / Master
0 - 40 uur
5 dagen geleden
Asse-Zellik (15 km)

Bachelor, Universitair / Master
0 - 40 uur
5 dagen geleden
Heel Belgie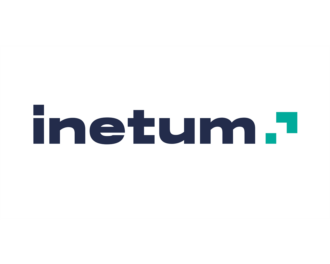 Lager secundair, Hoger Secundair, Bachelor, Universitair / Master
32 - 40 uur
6 dagen geleden
Ukkel (7 km)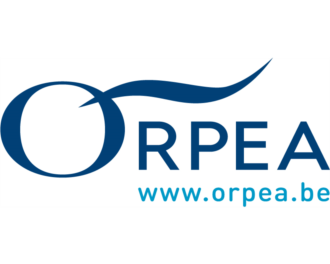 Lager secundair, Hoger Secundair, Bachelor, Universitair / Master
0 - 40 uur
3 dagen geleden