Taken en verantwoordelijkheden
Commitment is one of Orpea's priorities, as is responsibility, enthusiasm, loyalty and... Humanity. And that's logical.
With more than 4,200 employees, 60 nursing homes and 21 assisted living facilities, ORPEA Belgium has been a leader in the field of residential care for years and is part of a large international care group. A dynamic company in which sustainable, high quality and personalized quality of life for our seniors is major.
Your role as a Business Controller
For our headquarters based in Uccle, we are currently looking for a dynamic Business Controller to join a dynamic, expert team which is the controlling team. As a Business Controller, You will work closely with the Regional Directors and the Directors of nursing home as well as with the key departments (Purchasing, HR, Quality, RIZIV, ...).
You are in charge of monthly reporting and will ensure the timeliness and accuracy of the reports. You will also be responsible for the analysis of variances from the budget and from previous periods
You prepare the presentation of the monthly results to the Executive Committee and to the Cluster Controller
You prepare forecasts and budgets, compare the results and KPI's, analyze the differences and identify risks and opportunities.
You support the local management and the group in better understanding the costs and their monthly results in order they can achieve and understand their targets.
You realize different types of financial analysis that you will transmit to the different departments and to the management.
You are also in charge of the follow-up of the requests of the Corporate service (based in Paris)
Geboden wordt
Why join us?
You join a company where we value a good balance between your work and your private life, where we value flexibility as long as your tasks and obligations are respected ; we value internal mobility and self-development.
You join a dynamic international healthcare company where the human dimension is central to our corporate culture. In addition to human values, team spirit, flexibility, quality, loyalty, professionalism and humility are the main values that guide the commitment of all employees.
We offer you the opportunity to share your knowledge, to value your experience and to develop your skills within ORPEA Belgium. In addition, we offer you the opportunity to have a direct impact on our activities; autonomy and initiative are greatly encouraged.
For this position, we offer you a permanent job where your professional efforts are recognized by a market conform remuneration with extra-legal benefits.
Do you have the profile we are looking for and do you want to join an international group, in full and rapid evolution? Don't hesitate, Orpea Belgium is waiting for you.
Profiel kandidaat
Skills and qualities
You are bilingual French-Dutch and have a good knowledge of English.
You have a university degree in Management/finance and at least 3 years' experience in a similar role. Preferably in an international company.
You have a very good knowledge of Excel especially the advanced functions (INDIRECT, MATCH, INDEX, pivot tables,..) and PowerPoint.
You are comfortable in interacting with different stakeholders, from different departments, different hierarchical levels.
People would describe you as dynamic, team player, positive, can-do mindset, creative, curious person with good communication and analytical skills.
You are result-oriented, organized, can work under pressure and work conscientiously


Solliciteren kost slechts enkele minuten.
Hier ga je werken: Orpea Belgium
ORPEA est présent en Belgique dans le secteur des maisons de repos et de soins et des résidences services, avec un réseau de plus de 61 sites et 7387 lits, en constant développement.
A la pointe des techniques de soins, nous offrons à nos résidents une prise en charge de qualité : unités protégées pour personnes démentes, espaces snoezelen, balnéothérapie, réminiscence, finger-food, jardins thérapeutiques, programme varié d'...
Ik wil meer weten over Orpea Belgium
Nos équipes locales font une différence dans la vie quotidienne de nos résidents. Mais c'est tellement agréable de sentir que notre soutien rend cela possible. Chez Orpea, nous sommes une famille très proche, avec un grand sens de l'unité.
Orpea
Quality Manager Care
Job alert maken
Maak een job alert voor 'Controller'
en ontvang dagelijks vergelijkbare vacacatures per mail
Anderen bekeken ook
Lager secundair, Hoger Secundair, Bachelor, Universitair / Master
0 - 40 uur
8 dagen geleden
Lager secundair, Hoger Secundair, Bachelor, Universitair / Master
0 - 40 uur
8 dagen geleden
Lager secundair, Hoger Secundair, Bachelor, Universitair / Master
0 - 40 uur
20 dagen geleden
Brussel (7 km)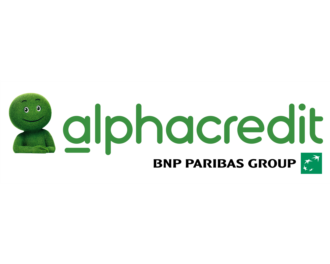 Bachelor
32 - 40 uur
43 dagen geleden
Kampenhout (22 km)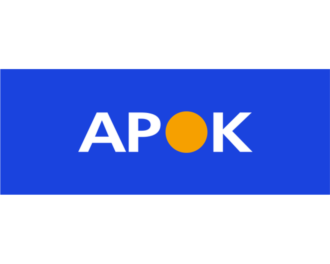 Bachelor, Universitair / Master
40 uur
55 dagen geleden