Taken en verantwoordelijkheden
Do you have experience in the Energy & Utilities sector ? Do you like process modelling? Do you look forward to fall in love with a Energy & Utilities problem just to create the perfect solution? Do you like new challenges?
Would you like to have a positive impact on the Energy & Utilities sector where innovation should be the driver?
Would you like to build positive solutions and help Energy & Utilities to focus on what they do best?
Then, join us to be part of our expert Energy & Utilities team of BusinessConsultants
How could you bring your part? What would be your challenges?
As business consultant,
You investigate operational business requirements, turning problems into opportunities.
You look for effective business solutions by implementing improvements in the (non-)automated activities as well for new processes as in change projects.
You perform the analysis within a clear context, where stakeholders are known or after analysis limited in scope.
You analyze the objectives of these stakeholders and the underlying problems that emerge from the analysis.
You describe the business requirements and problems and identify possible gains and opportunities to address these problems, working closely together with end users.
As business processconsultant
You have a focus on both the current situation and the future situation (and gap analysis, which includes idea generation and filtering), defining the most effective business processes through optimization in IT, best practices, procedures and organizational change.
You use the appropriate modelling and analysis tools, methods and standards (always taking into account what the organization expects).
You feel at home at the C-suite table, listening, sharing knowledge and supporting the decision making process towards growth. You are the trusted partner the customer confides in.
You set up a business process management policy with senior management, which guides the organization in a continuous business process optimization.You carry out high level studies, for which strategy studies; business requirement specifications and feasibility studies are possible deliverables.
So, if you:
Have at least 4 years of experience within Energy & Utilities and are not afraid of ICT and its terminology
Have experience gathering high level business requirements
Have an analytical mind and like to come up with creative solutions
Like to work methodically and in a structured way, with a keen eye for detail
Deal well with resistance, and know how to be assertive and get your point across
Have excellent knowledge of Dutch or French and English
Don't hesitate! You are the one we are looking for!
What would be our offer?
The opportunity to have a meaningful job where you can make a difference
The chance to continuously evolve as a professional, coupled with a variety of training opportunities
Relevant career opportunities to get you where you want to be, with the IT knowledge you need
Inetum-Realdolmen wants you to find a balance between work and private life by offering flexible hours, satellite offices, home working and an informal no-nonsense environment
32 days of annual leave, because life isn't all about working
Forget about the miles: we provide you with a company car and a national fuel card
Group insurance and hospitalization insurance, because we care about you
And of course, we also offer a gross salary. One which is optimized from a net perspective for our employees!
Interested? Want to know more about the job? Want to meet one of the team? Call one of our team experts?
Decided to jump in the adventure? Apply now!
Interested? Questions? For more information, contact your recruiter Evelyn directly via evelyn.ulens@inetum-realdolmen.world or +32 2 801 63 42.
Job alert maken
Maak een job alert voor 'Consultant' en ontvang dagelijks vergelijkbare vacatures per mail

Oost-Vlaanderen Antwerpen Vlaams-Brabant Brussel
Bachelor, Universitair / Master
0 - 40 uur
29 dagen geleden

Oost-Vlaanderen Antwerpen Vlaams-Brabant Brussel
Bachelor
0 - 40 uur
29 dagen geleden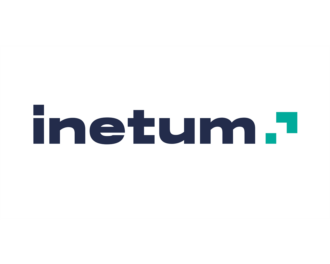 Heel Belgie
Lager secundair, Hoger Secundair, Bachelor, Universitair / Master
32 - 40 uur
nieuw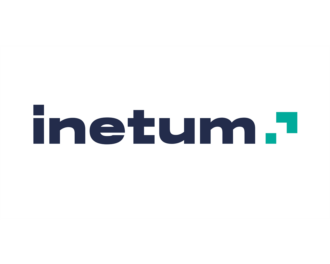 Heel Belgie
Lager secundair, Hoger Secundair, Bachelor, Universitair / Master
32 - 40 uur
2 dagen geleden
I've been working at Inetum-Realdolmen since September 2010. I work within the Microsoft Community, which host more than 140 consultants. I'm also responsible for the acADDemICT programme within the Microsoft Competence Centre.
Alexander Reynaert
Technical Lead & Software Architect


Solliciteren kost slechts enkele minuten.
Hier ga je werken: Inetum-Realdolmen
Inetum-Realdolmen, part of the international Inetum Group, helps its more than 800 customers find their way in the post-digital transformation era with approximately 1,950 specialist employees in Belgium and 27,000 colleagues worldwide. Our ambition is to be the trusted technology expert and preferred business partner that helps organizations get the most out of their Positive Digital Flow. We guide our customers worldwide and locally, with digit...
Ik wil meer weten over Inetum-Realdolmen