Taken en verantwoordelijkheden
YOUR FUNCTION:
As a Bid Manager, you are responsible for delivering proposals for medior, large and complex opportunities.
You are responsible for developing the winning content for an opportunity from qualification through to contract award, including value proposition / strategy development, solution development, commercial considerations, partner identification and risk management. Your objective is to produce a winning proposal, in close collaboration with sales, product experts, solution architects, project managers. As a Bid Manager, you manage a bid as a project, and you are responsible for the quality of the commercial proposal.
This includes following roles & responsibilities:
Form and lead the virtual bid team and coordinate all resources to produce the proposal within time and budget, keeping Inetum-Realdolmen and customers interests in the right balance
Prepare the bid plan and make sure also the administrative side of the bid is covered
Over longer period, manage the different proposal building blocks
Develop the best strategic approach in line with the customer's business requirements and expectations, in collaboration with the delivery and sales organization and in line with the business strategy
Contribute to the negotiations with the customers and the main partners and suppliers
Contribute to the written proposal – both in terms of content and presentation
Customer-facing role in information-gathering and proposal presentation
Assess the risks and opportunities of the future project based on the stakeholders' inputs , challenge and validate the way these risks will be mitigated and/or accounted for
Compile the financials and provide sensible financial analysis to secure the deal
Ensure the proposal is compliant from a commercial, legal and administrative perspective
Identify the market competitors and their strengths and understand their approach
Arrange post bid reviews with customers, post contract award
Collaborate with the international teams in the Inetum group
YOUR PROFILE:
4+ years of relevant experience in bid management
Wide general ICT knowledge, at least 4 years' experience in relevant domains
Strong affinity with application solutions and application life cycle infrastructure and outsourcing services
Knowledge of different project methodologies: Scrum, Agile, Prince II
Able to handle multiple bids simultaneously, accurate and stress-resistant
Strong focus on the objectives and required outcomes – result driven
Strong analytical and synthetic capacities
Good writing, negotiation and networking skills
Strong people management and communication skills – able to lead and motivate a bid team
Be proactive, make things happen!
Languages:

Perfect written and spoken knowledge of French
Dutch: proficient
English: proficient
OUR OFFER:
The opportunity to have a meaningful job where you can make a difference
The chance to continuously evolve as a professional, coupled with a variety of training opportunities;
Relevant career opportunities to get you where you want to be, with the IT knowledge you need;
Inetum-Realdolmen wants you to find a balance between work and private life by offering flexible hours, satellite offices and home working;
32 days of annual leave, because life isn't all about working;
Group insurance and hospitalization insurance, because we care about you;
And of course, we also offer a gross salary. One which isoptimizedfrom a net perspective for our employees!
Got any questions or need to find out more before applying? Get in touch with Lisa De Kerpel, our Recruitment Manager at +32 471 30 16 07.
Job alert maken
Maak een job alert voor 'bidmanager' en ontvang dagelijks vergelijkbare vacacatures per mail
I've been working at Inetum-Realdolmen since September 2010. I work within the Microsoft Community, which host more than 140 consultants. I'm also responsible for the acADDemICT programme within the Microsoft Competence Centre.
Alexander Reynaert
Technical Lead & Software Architect
zaventem (21 km)
Hoger Secundair
32 - 40 uur
6 dagen geleden
Zaventem (+ Home working) (21 km)
Bachelor
32 - 40 uur
19 dagen geleden
Zaventem (+ Home working) (21 km)
Bachelor
32 - 40 uur
19 dagen geleden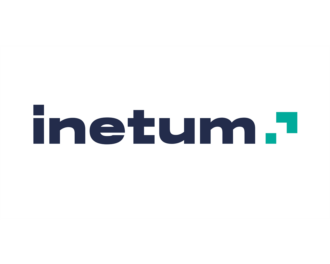 Heel Belgie
Lager secundair, Hoger Secundair, Bachelor, Universitair / Master
32 - 40 uur
57 dagen geleden
Zaventem + homeworking (21 km)
Bachelor
32 - 40 uur
4 dagen geleden


Solliciteren kost slechts enkele minuten.
Hier ga je werken: Inetum-Realdolmen
Inetum-Realdolmen, part of the international Inetum Group, helps its more than 800 customers find their way in the post-digital transformation era with approximately 1,950 specialist employees in Belgium and 27,000 colleagues worldwide. Our ambition is to be the trusted technology expert and preferred business partner that helps organizations get the most out of their Positive Digital Flow. We guide our customers worldwide and locally, with digit...
Ik wil meer weten over Inetum-Realdolmen