Taken en verantwoordelijkheden
As Activation Lead Gaming you initiate, plan, manage, implement and monitor the execution of all gaming projects, and you need to fully own the relationships with the underlying partners and to connect with the commercial team and internal stakeholders.
We are looking for a commercially minded person who is flexible, thoughtful, eager to tackle the problem in front of them while balancing with the business strategy. In this role you need to have a big passion for gaming. Be enthusiastic to start a project from scratch and be the go to person for all projects related to the marketing for gaming. You will join the Social Media And Brand Activation team, as a Activation Lead Gaming, focusing on the integration of gaming partnerships and improving the ambassador strategy.
You focus on the gaming industry setting up new partnerships on the one hand and on the other, you develop marketing campaigns for these partnerships to extend them. You are only satisfied when a lasting relationship is created that produces concrete results for both parties.
This is a new position and you will report to the Social Media & Brand Activation Manager.
Your responsibilities and duties:
Strategy: Creating and managing the (advocacy) strategy, calendar and story angles with a focus on the gaming community
You understand how commercial messages can become strategic storylines;
Managing advocacy budget and negotiating fair deals for creating of content;
Help to develop the account plans together with your direct colleagues where strategic choices must be made;
Enthusiastic to start from scratch and building everything up by yourself and one team member.
Influencer match making: selecting the right influencers for every campaign, ensuring fit with the brand, the category (gaming) and in line with our value match guidelines
Staying up to date on talents within the influencer gaming community;
Creating the influencer briefs and working together with influencers and their agencies on innovative and engaging campaign concepts.
Project Management: you are responsible for the implementation of campaigns while keeping a close eye on deadlines, KPIs and goads.
Ensuring that all activations are aligned with brand strategy;
Keep an eye on the overall picture which makes you prioritize correctly;
Measure the impact and analyze results of the campaigns.
Creative production: you think of creative concepts and set up a production plan. When creative production, shoots and events needs to take place, you are the go-to person to get things done.
What you have to offer:
You have a self-starter attitude that's comfortable with constant change and enjoys working in a fast-paced environment. You can priorities high impact activities and keep projects moving forward. Furthermore, you bring at least 4 years of experience in a similar role, project management, influencer management with proven track record. You are able to travel and work form home, the Brussels and Rotterdam office
Specific skills:
A proactive, can-do attitude, full of great ideas. You are a storyteller, energetic and customer oriented;
Brand activation: able to drive long term brand vision and provide thought leadership for brand and marketing strateg;
Strong track record of building relationships, motivating, partnering and collaborating with cross functional and international team members;
Multi stakeholder management: excellent communication skills for internal and external partners;
Inspiring others: able to build activating engagements at peer and leadership levels;
Excellent language skills: Dutch & English. French is a pre.
What do we offer?
A lot of freedom in your role to take initiative and drive the biggest brand in consumer electronics in Europe forward;
Good working conditions and development and growth opportunities;
Freedom and responsibility to shape your own function and bring ideas to fruition in an environment where anything is possible;
The opportunity to achieve the best results as a team, simply because you are a winner;
In addition to a great place to work, you are also entitled to 26 days of vacation, an attractive employee discount, meal vouchers, group & health insurances and many more;
At MediaMarkt we simply have guts. We are entrepreneurs within a company, so you get the chance to develop yourself quickly and in a variety of ways.
Interested?
Do you feel called to take on this fantastic role within MediaMarkt?
Then you are invited to apply via de application button. We will contact you afterwards for a first contact. Can't wait to get to know you!
Meer informatie
For more information take a look at our company page (click our logo at the top of the vacancy posting)
Apply?
Apply directly via the button below.
If you are an intermediary, please do not contact us in relation to this vacancy posting.


Solliciteren kost slechts enkele minuten.
Hier ga je werken: MediaMarkt-Saturn Belgium NV
5 troeven van MediaMarkt op een rij.
Ontmoet leuke collega's waarmee je in ontspannen sfeer werkt. Grijp de vrijheid om zelf ideeën of projecten voor te stellen. Neem de verantwoordelijkheid om je ideeën op de kaart te zetten. Investeer in jezelf. Werk voor een beursgenoteerd bedrijf, nummer 1 in consumentenelektronica.
Ik wil meer weten over MediaMarkt-Saturn Belgium NV
Job alert maken
Maak een job alert voor 'marketing'
en ontvang dagelijks vergelijkbare vacacatures per mail
Anderen bekeken ook
Halle (18 km)

Bachelor, Universitair / Master
0 - 40 uur
6 dagen geleden
Anderlecht (7 km)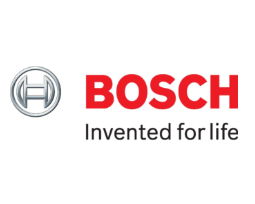 Lager secundair, Hoger Secundair, Bachelor, Universitair / Master
0 - 40 uur
15 dagen geleden
Anderlecht (7 km)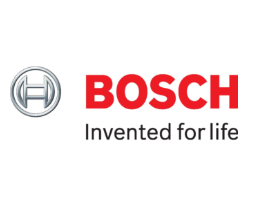 Lager secundair, Hoger Secundair, Bachelor, Universitair / Master
0 - 40 uur
15 dagen geleden
Bachelor, Universitair / Master
0 - 40 uur
6 dagen geleden
Universitair / Master
32 - 40 uur
7 dagen geleden