Taken en verantwoordelijkheden
A challenging Sales position in which you actively contribute to the growth of a leading ICT company.
As of 2021 we position ourselves as one strong new international brand (27.000+ employees, +3,2B€ turnover) called Inetum with conquering growth ambitions, bringing our customers into positive Digital Flow. Our strategy is based on 3 pillars:
Intimacy with our customers via close local interactions;
Internationalization bringing international added-value solutions and near/off-shore capabilities to our local markets as well as support our local customers with international footprint;
Innovation inspiring our customers what latest technological possibilities would mean for their business.
Our organizational transformation is delivering results and this makes us proud. We are getting into #Digital Flow and the company results continue to rise. We have raised the bar to realize our exponential growth in the coming years.
In this context we are looking for a new account manager to inspire our customers in the Public Sector in Wallonia. Your responsibility lies within growing the business on your customer and prospect portfolio with our Inetum-Realdolmen solutions and build stable long-term relations becoming their Digital Flow partner.
You learn about your customers' business, the trends that play a role, the official and unofficial networks, the competitive landscape and the solutions that we have already implemented within these markets. Following-up on newest technological trends and possibilities is in the DNA of our organization. Translating what these can mean for your customers is a must..
As Account Manager Public Sector you have an important responsibility covering our larger accounts in Wallonia. You need to become top-of-mind within your customer portfolio in order to inspire them and finally sell our services. Therefore you will combine hunting and farming skills in order to be successful. Your interactions are at operational, tactical and strategic level.
YOUR PROFILE
You have experience with and knowledge of what is going on within the Public sector.
Experience with the regional public sector (Wallonia) is an asset.
You are passionate in selling solutions & services.
You are passionate to follow the latest trends on what technology could mean for your customers' business and inspire them with it.
You use all your sales and networking skills to get top-of-mind at your customers and target audience.
You are a real networker and passionate in making contacts.
You have strong communication and presentation skills.
You are open to work in an international environment, even if your sales area will be Brussels
You are fluent in French.

OUR OFFER
The opportunity to have a meaningful job where you can make a difference.
The chance to continuously evolve as a professional, coupled with a variety of training opportunities.
Relevant career opportunities to get you where you want to be, with the IT knowledge you need.
Inetum-Realdolmen wants you to find a balance between work and private life by offering flexible hours, satellite offices, home working and an informal no-nonsense environment.
32 days of annual leave, because life isn't all about working.
Forget about the miles: we provide you with a company car and a national fuel card.
Group insurance and hospitalization insurance, because we care about you.
And of course, we also offer a gross salary. One which is optimised from a net perspective for our employees!
Interested? Questions? For more information, contact Charline Vanbesien (Senior Recruitment Officer) directly via mail charline.vanbesien@inetum-realdolmen.world or by phone: +32 2 801 59 90.
Meer informatie
Voor meer informatie bekijk onze bedrijfspagina (klik op ons logo bovenaan de vacature).

Solliciteren?
Solliciteer direct via onderstaande button.
Acquisitie naar aanleiding van deze vacature wordt niet op prijs gesteld.


Solliciteren kost slechts enkele minuten.
Hier ga je werken: Inetum-Realdolmen
Inetum-Realdolmen, with approximately 2,000 highly qualified employees, provides strategic, tactical and operational ICT solutions for over 1,000 customers throughout the Benelux. In every cooperation, Inetum-Realdolmen realizes the potential of people and organizations and strives to keep ICT human. We are driven by technological innovation, but we advance at the speed of your ambition, results-focused and managing fundamental change. Our compan...
Ik wil meer weten over Inetum-Realdolmen
I've been working at Inetum-Realdolmen since September 2010. I work within the Microsoft Community, which host more than 140 consultants. I'm also responsible for the acADDemICT programme within the Microsoft Competence Centre.
Alexander Reynaert
Technical Lead & Software Architect
Anderen bekeken ook
Antwerpen (42 km)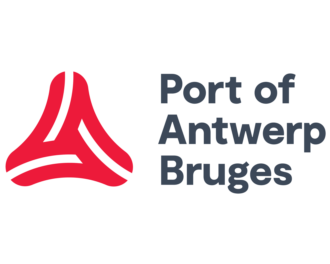 Universitair / Master
0 - 40 uur
nieuw
Brussel (0 km)

Bachelor
0 - 40 uur
6 dagen geleden
Brussel (0 km)

Hoger Secundair
0 - 40 uur
6 dagen geleden
Oost- en West- Vlaanderen (13 km)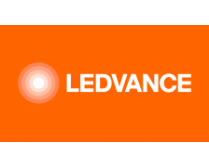 Bachelor
0 - 40 uur
8 dagen geleden

MarktConform (2500-3000)
Antwerpen (42 km)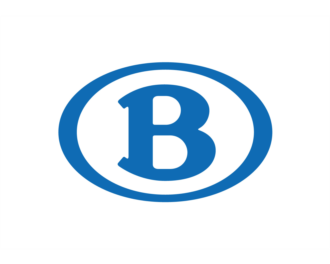 Lager secundair, Hoger Secundair, Bachelor, Universitair / Master
0 - 40 uur
9 dagen geleden