Taken en verantwoordelijkheden
What's it all about?
Designing and building solutions is what makes you tick. Design a web architecture to fully meet clients' needs or optimize their existing systems. Gain insights on clients' processes, develop the requested elements within the time and budget framework, and optimize continuously for premium results!
Come on board and take ownership of new projects, both long-term and one-off.
What's your job?
You're the web wizard clients are looking for. Team up with our business analyst and determine clients' needs and requirements. Put them through a feasibility and necessity test in close consultation with the end user. And start designing the architecture for the right solutions!
You're the one turning technical designs into detailed analysis. Then you spin your magic, coding in adherence to standards, UX/UI security, and performance objectives. Next up: testing, documenting the information system, and formulating advice on training for end-users. After delivery, you'll maintain the operational systems and track for optimizations.
Your training plan
Kick-off your career after a fully paid focused training track that combines soft and technical skills and become part of our Web Development team! Dive deeper into the world of all thing's web technology and get loads of exciting tools and know-how from the best in the biz.
Your profile
Young graduate or young professional with a Master or Bachelor in Informatics (or equal).
You know your way around responsive web technology such as frameworks (ReactJS, angular and/or Vue.js), Front-end technology (HTML5, CSS3, Bootstrap and/or Javascript) and back-end programming languages (PHP, NodeJS and SQL).
You've got experience with Agile, Scrum and/or Kanban.
Fluent in Dutch/French, and English.
Hands-on, driven team player, and great to work with.
In the possession of a drivers' license B, willing to relocate to clients' sites!
Your benefits
Learn and develop: continuous learning and development during training and beyond.
Shape your career: work at Belgium's largest IT supplier and enjoy challenging projects and ample career opportunities.
Feel valued and stimulated: experienced colleagues guide you and provide honest feedback.
Work-life balance: flexible hours, satellite offices, work-from-home, and 32 days of annual leave.
Security: group and hospitalization insurance.
Mobility: company car and nationwide fuel card.
Great salary: optimized from a net perspective.
Interested?
Apply now and join us as our next Junior Web Developer !


Solliciteren kost slechts enkele minuten.
Hier ga je werken: Inetum-Realdolmen
Inetum-Realdolmen, part of the international Inetum Group, helps its more than 800 customers find their way in the post-digital transformation era with approximately 1,950 specialist employees in Belgium and 27,000 colleagues worldwide. Our ambition is to be the trusted technology expert and preferred business partner that helps organizations get the most out of their Positive Digital Flow. We guide our customers worldwide and locally, with digit...
Ik wil meer weten over Inetum-Realdolmen
I've been working at Inetum-Realdolmen since September 2010. I work within the Microsoft Community, which host more than 140 consultants. I'm also responsible for the acADDemICT programme within the Microsoft Competence Centre.
Alexander Reynaert
Technical Lead & Software Architect
Job alert maken
Maak een job alert voor 'WebDeveloper'
en ontvang dagelijks vergelijkbare vacacatures per mail
Anderen bekeken ook
Heel Belgie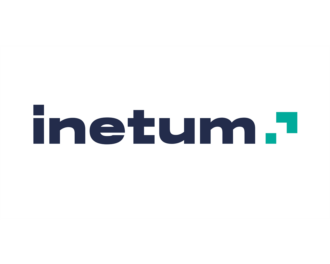 Lager secundair, Hoger Secundair, Bachelor, Universitair / Master
32 - 40 uur
60 dagen geleden
Lager secundair, Hoger Secundair, Bachelor, Universitair / Master
0 - 40 uur
gisteren
Lager secundair, Hoger Secundair, Bachelor, Universitair / Master
0 - 40 uur
gisteren
Asse-Zellik (15 km)

Bachelor, Universitair / Master
0 - 40 uur
3 dagen geleden
Lager secundair, Hoger Secundair, Bachelor, Universitair / Master
0 - 40 uur
53 dagen geleden